BEHIND THE SCENE | MAKING #COMPACTPOWDERBLP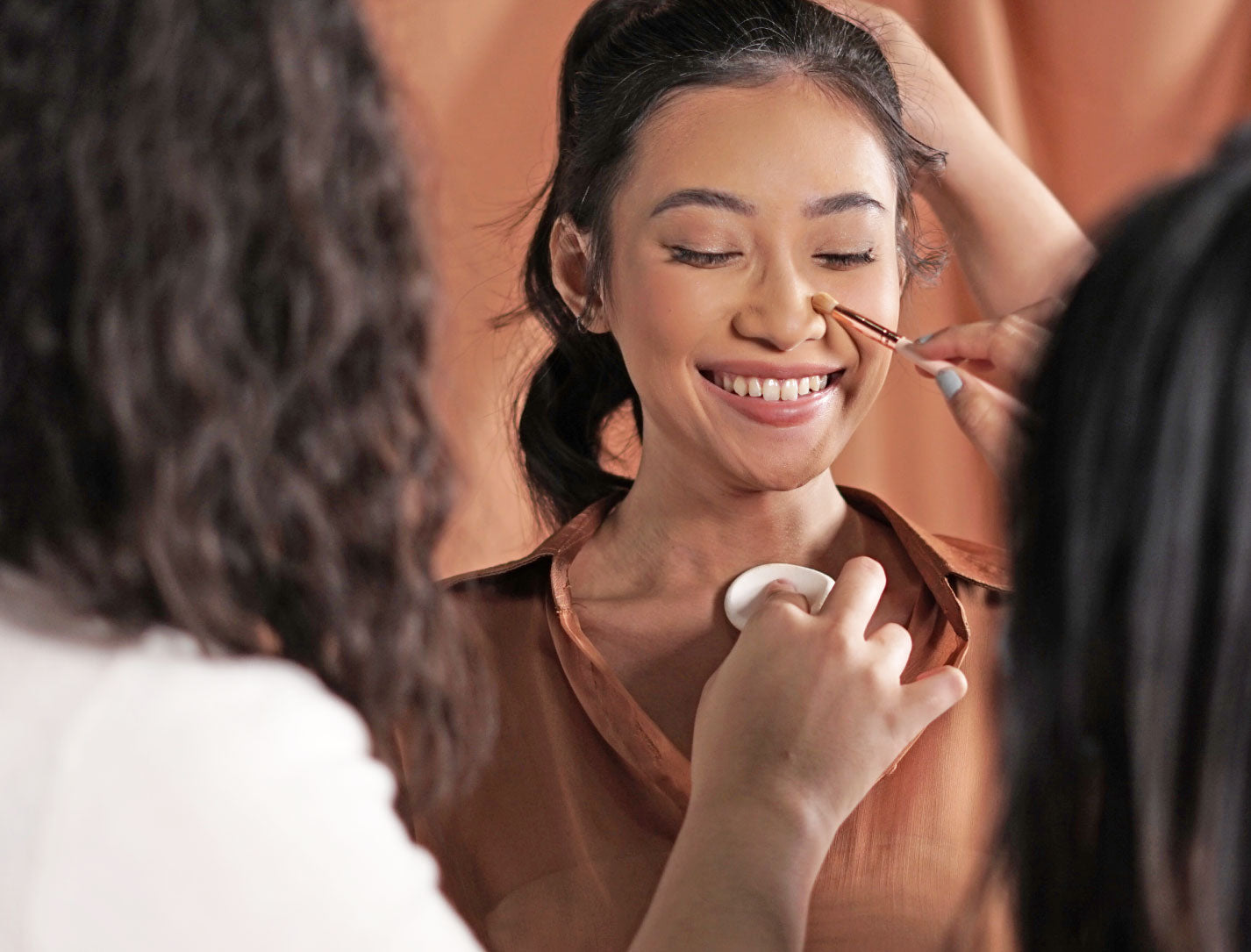 Have you ever wondered what goes behind the making of your favorite products? We have planned last year that 2020 will be a year full of complexion essentials, with a series of new products in the making. Despite the challenges we are facing this year, one by one the #FaceIt family members were born. After the launch of Face Base and Face Concealer back in June, now is the time for Compact Powder to complete your daily complexion look!
"There are a wide spectrum of skin tones all across Indonesia and we have to start with five colors," said Lizzie Parra. Creating a complexion product is no easy feat, as it is very personal and specific from one person to another. 
Along with the shades, our product development has also gone through a long crafting process to deliver a refreshed, skin-friendly formula that works for you. "Compact Powder is designed to make getting ready in the morning easier and touching up in the afternoon more effortless. You can stay refreshed especially in the tropical humid weather," added Lizzie Parra.
Once the product was finalized, it was time for us to prepare for the launch. We managed to do a photoshoot before the social restriction was reimposed in Jakarta. Beforehand, we held a casting to see the real skin of the models along with their skin concerns. 
During the shoot, we had the chance to sit down with the faces of #CompactPowderBLP and listen to their story. From their skin concerns that they don't discuss often, to their try-on #CompactPowderBLP experience, read on below!
Eve - using Compact Powder Ivory
"If people look closer, they will see dark spots and redness on my face. I don't hate them, but I feel refreshed if I see my even-out complexion after putting makeup on. That's the feeling I got the minute Compact Powder was applied on my face.  It's like a savior in the middle of new normal. Say goodbye to makeup that migrates to the mask, because they stay put with Compact Powder!"
Myura - using Compact Powder Light Beige
"I have a very dry skin with sheer hyperpigmentations. On those days when I feel dull, I turn to all the products that could moisturize my face. I rarely put powder on, but Compact Powder sits comfortably on top of my dry skin. I was surprised by how well it blurs my hyperpigmentation!"
Firyal - using Compact Powder Beige
"In the middle of the day, my combination skin will start to get oily and shiny. I don't usually resort to powder, but after trying on Compact Powder, I can see that it is able to mattify my oily T-zone really well. It's matte, but not dry-matte. Best of both worlds!"
Arizha - using Compact Powder Medium Beige 
"I have combination skin with some concerns like dehydration and dullness. After using Compact Powder, I am surprised. My skin still looks like skin, but added with a layer of freshness! It never crosses my mind that a compact powder could feel this light on the skin."
Chelsea - using Compact Powder Sand Beige
"Pampering myself and doing makeup are my ways to be refreshed. I am not always confident with my freckles, but that is not the case after I put Compact Powder on. It compliments my normal-to-oily skin perfectly!"