#BLPFAM | LINKAN: FINDING COURAGE TO PURSUE ART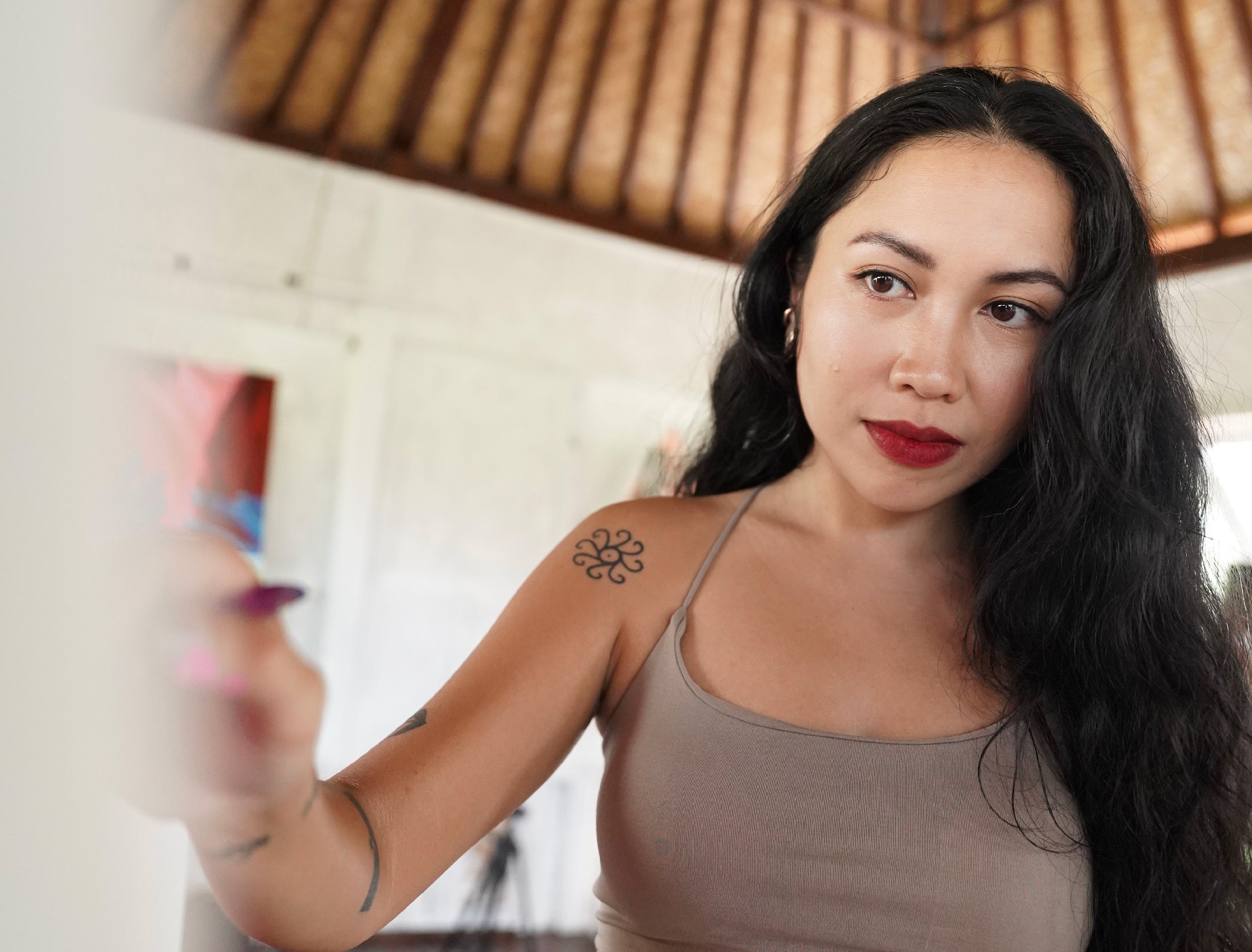 Shifting from design to art changes #BLPFam Linkan's perspective and life. Read on to know her story!  
What makes you who you are today, #BLPFam? Everyone has their own journey to live their passion, and that's what makes us special. Let's hear #BLPFam Linkan's story in pursuing her passion and pouring her empowering message for women into her artwork.

Hi Linkan! Could you tell us the story behind your journey to becoming an artist?
I was an interior design student but after my study I realized it wasn't my true passion. After much thought, I decided to pursue fashion design. Along the way, I
discovered my love for art, and it has been a powerful and empowering journey ever since.
How do you find your signature style as a contemporary artist?
I find joy in playing with colors. Colors have a unique way that allows me to express my inner-self, thoughts, and emotions on the canvas.
I drew inspiration from Gustav Klimt's use of vibrant colors combined with subtle skin tone, pushing me to be bolder while playing with colors. Through this exploration, I discover that colors can be a great tool to distract the audience from my provocative paintings. 
What inspires you to paint women and their bodies?
Even before modern art came to Indonesia, I noticed how women were often treated as an "object" in art.
My mission is to shift the perspective by portraying them as the subject of my artwork. I believe that I'm the best person to tell my own story through art, so I decided to start painting self-portraits in 2020.
Have you encountered any challenges in your career?
Of course, I've faced so many challenges physically and mentally. In 2018, I started a series called "Femme Fatale", in which I drew my friends. It made me realize that I was encouraging my friends, but I've never even done it myself. Painting self-portraits was my most challenging and confronting experience.
I was going through a mental breakdown because I knew I would eventually exhibit the artwork, and I wasn't mentally prepared to expose myself in such a vulnerable way. After discussing my fears and concerns with fellow artists, they encouraged me to overcome it as it was an opportunity for my career growth. It was indeed a transformative journey, leading me to learn more about myself and change my perspective about life.
How do you define beauty?
My definition of beauty is the ability to be yourself in front of others. Before I created my self-portraits, I felt like I was only expressing 30% of who I truly was, but now I feel that I can freely express 60% of myself. I find people who can confidently be their true selves incredibly attractive. For me, beauty is not only about how you can take care of yourself, but also how you can take care of yourself while being your authentic self in front of society.
What does "be free-spirited" mean to you?
What is your makeup essential?
I'm more of a skincare person, but I enjoy fresh and daily makeup look with a sun-kissed glow. For me, the key is keeping everything minimalist, then add a pop of red lipstick as for my signature touch.