#BLPGIRLS | Prisya, A Mindful Living & Parenting Practitioner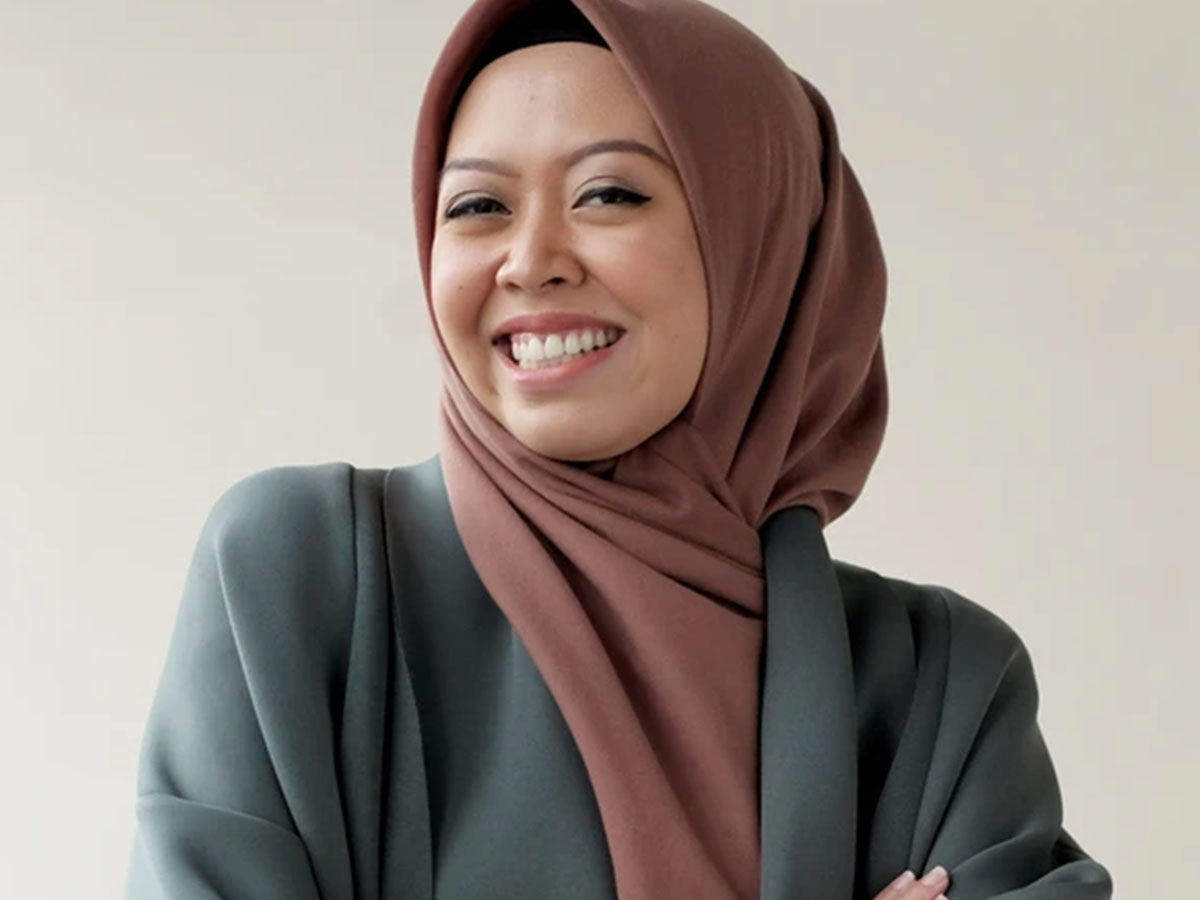 Through her presence on Instagram Prisya (@radenprisya) has empowered many to live more blissfully, filled with gratefulness. Having been through a tough experience as a mother herself, she has then translated her insights into classes dedicated for mothers to feel relaxed and to reflect on their identity. With her mindful approach to life, there is more to come from this inspiring practitioner. 
Hi Prisya! What keeps you busy these days?
I am now teaching classes called Mom's Recharge Session (MRS). It is a session for mothers to recharge themselves because being a mother is full of challenges. Here, they can reflect and meditate. I am also working on my first book, hopefully it can be released next year. It covers topics on parenting, but it is not just for the parents – I would like to call it a guide to "parenting yourself" so you are more prepared once you are a parent.
How did you start initiating Mom's Recharge Session?
I have been using Instagram as a platform to write motivational and reflective pieces since 1.5 years ago. Through the platform, I have been receiving stories from many people, and I feel that I can help them only in face-to-face meeting. Personally, I have also been through postpartum depression and learned a lot about early childhood education that is closely linked to how we treat ourselves. Mom's Recharge Session was initiated to facilitate mothers to redefine themselves, because you cannot go back to who you are before you had a baby.
"Beauty is about taking care of yourself, and we cannot be mindful if we don't practice self love."
Having recovered from a heavy chapter in your life, how did you find strength?
There are two things we can do to improve ourselves: look at the past to find out the root of our problem or move forward no matter what happens. I did both. My motivation especially comes from my children. To be a good parent, we also have to be a good role model for our children. We can't expect our children to be better than us, if we remain the same person. So, everyday I have to grow and be a better person.
Who is your role model?
My father is someone I look up to the most. Even in his retiring age, he still worked hard and visited his students because he has a purpose to share his knowledge. He never told us to read books, but he brought books everywhere and wrote every morning. I feel lucky to know to be a parent by direct example from my father.
What advice will you share for BLP Girls to lead a more content life?
Let's not only think about what we like to have. At the end of our life, we should think of the "whys" and the "hows." For me personally, I am happy when I am able to give meaning for other people. This might sound cliché, but how we contribute to others really matter. So, BLP Girls, find out how you can contribute to other people in order to be successful.
I am also taking certification for Neuro Linguistic Programming (NLP), in which we are trained to program our brain to focus on ourselves, instead of what others think of us. In a way, we can be more mindful, a state where we are connected to our own present self without thinking of our mistakes and achievements. When we lead a life with mindfulness, life will feel easier.
How does your daily makeup routine look like?
I have always said that I like full-on skincare routine and minimal makeup. Beauty is about taking care of yourself, and we cannot be mindful if we don't practice self love. In terms of makeup, I like the ones enhancing and highlighting my features.
Prisya is wearing:
#InYourEyes Eyeshadow Pen Harvest Gold and Crème Gold, Matte Liner Pitch Black, Brow Definer Dark Brown and Brow Powder
#FaceIt Cheek Stain Pink Guava, Face Glow Dawn and Dusk, Face Powder Medium Beige
#OnTheLips Lip Bullet Biscotti, ombré-ed with Lip Coat Burnt Cinnamon