#BLPIRL Beauty Class | Hi, Yogyakarta!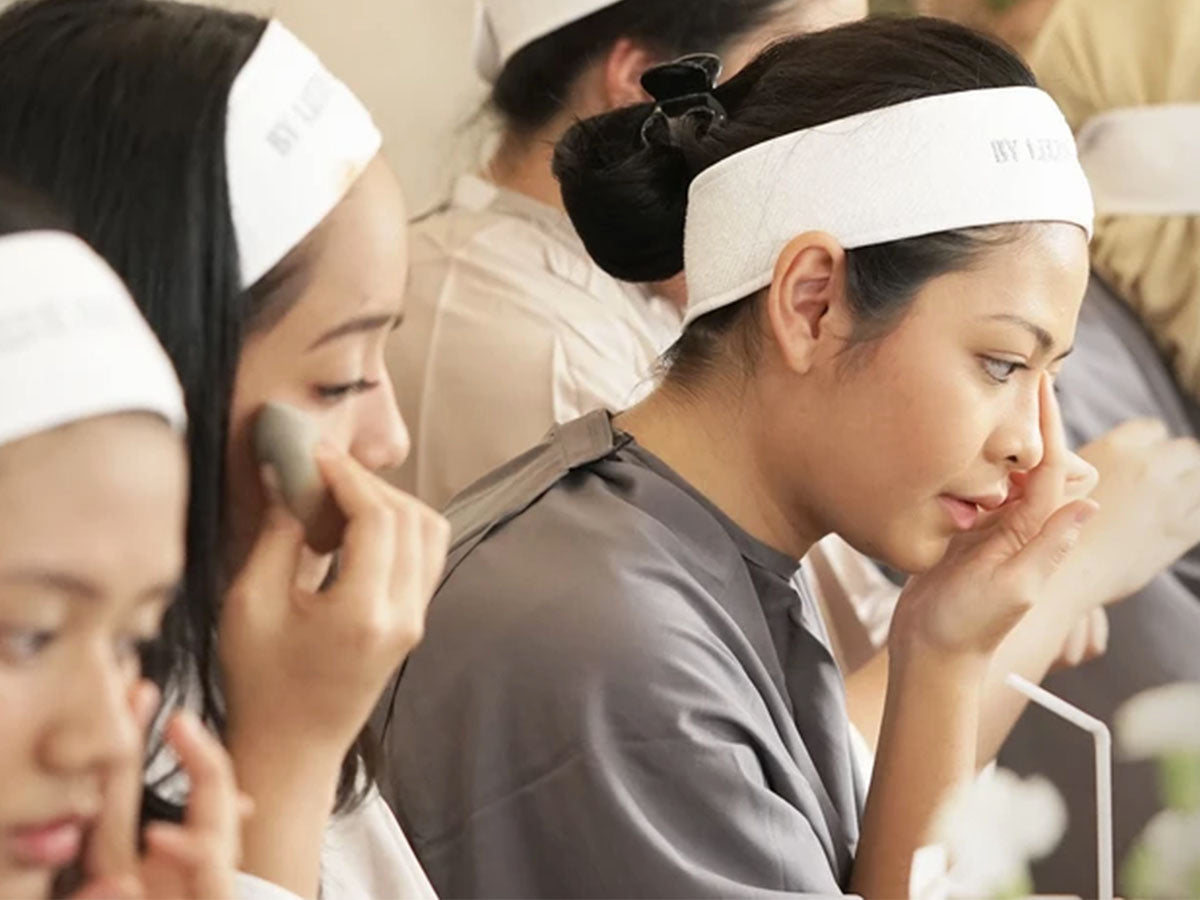 When else can you try all of BLP Beauty shades and learn makeup tricks from our founder Lizzie Parra? Only in #BLPIRL Beauty Class it is possible to do so! It has always been a pleasure to meet you in real life, #BLPGirls, so now we went back to Yogyakarta – our first trip in 2020, fresh after the opening of Beauty Space BLP Yogyakarta. With Lizzie Parra in the coach's seat, #BLPGirls who joined the class can freely explore the fun shades and apply them to create effortless makeup look.
More than just learning, the participants were also treated to a package of BLP Beauty's selected products, as well as Avoskin's Perfect Hydrating Treatment Essence and Hydrating Treatment Essence in a one-of-a-kind BLP tote bag! They've got to sample delicious food from Desia's Kitchen and enjoy caffeine intake from Pogba Coffee throughout the class. 
For those missing the class, here are the steps to create effortless makeup look:
Clean your face thoroughly to prep your skin for makeup. Then, apply Avoskin Perfect Hydrating Treatment Essence to give your skin a plumped look.
Spray Avoskin Hydrating Treatment Essence to refresh your skin.
Apply foundation that suits your skin tone using beauty sponge.
Take Cheek Stain Cherry Tart, then mix it with Cheek Stain Butterscotch. Apply them on the apple of your cheeks. Set your blushing look with Face Powder of your choice.
For a fresher look, swipe Face Glow Sunset and Sunrise on the apple of your cheeks.
Let's take it further for the eyes! You can use our pigmented lip shades to create color-coordinated makeup look. For eyeshadow, apply Lip Bullet Biscotti on the eyelids and Lip Coat Pumpkin Sorbet at the outer corners of the eyes. Set them with Face Powder as well.
No eye look is complete without Matte Liner. Use it to create winged liner look, then elevate your eye makeup further with Refined Lashes.
Create light strokes using Brow Definer Dark Brown for your brows.
For the lips, take Lip Coat Butter Fudge and Pumpkin Sorbet to achieve ombré lips. Don't forget to add Lip Glaze Sparkling Rosé for moisturized effect.
Last but not least, set the makeup with Avoskin Hydrating Treatment Essence for a more flawless and lasting result.
The class was closed with the announcement for Best Makeup that went to Ratri Ayuni Dewi and Beatrice Febe F. Tambunan. Congratulations, #BLPGirls! They both brought home Intensive Nourishing Eye Cream, Miraculous Refining Toner and a shopping voucher from Avoskin.
All in all, everyone had fun throughout the class. Afterwards, they have also got to shop at Beauty Space BLP Yogyakarta with the voucher in their goodie bag.
We'd like to extend our gratitude to all partners who make #BLPIRL possible, and for #BLPGirls for coming all the way to join this class. Stay tuned for future #BLPIRL announcement; it could be your city next!
Watch to see all the fun in #BLPIRL Beauty Class Yogyakarta! Don't forget to subscribe to our Youtube channel.