#BLPTurns2: A LOVE LETTER TO #BLPGirls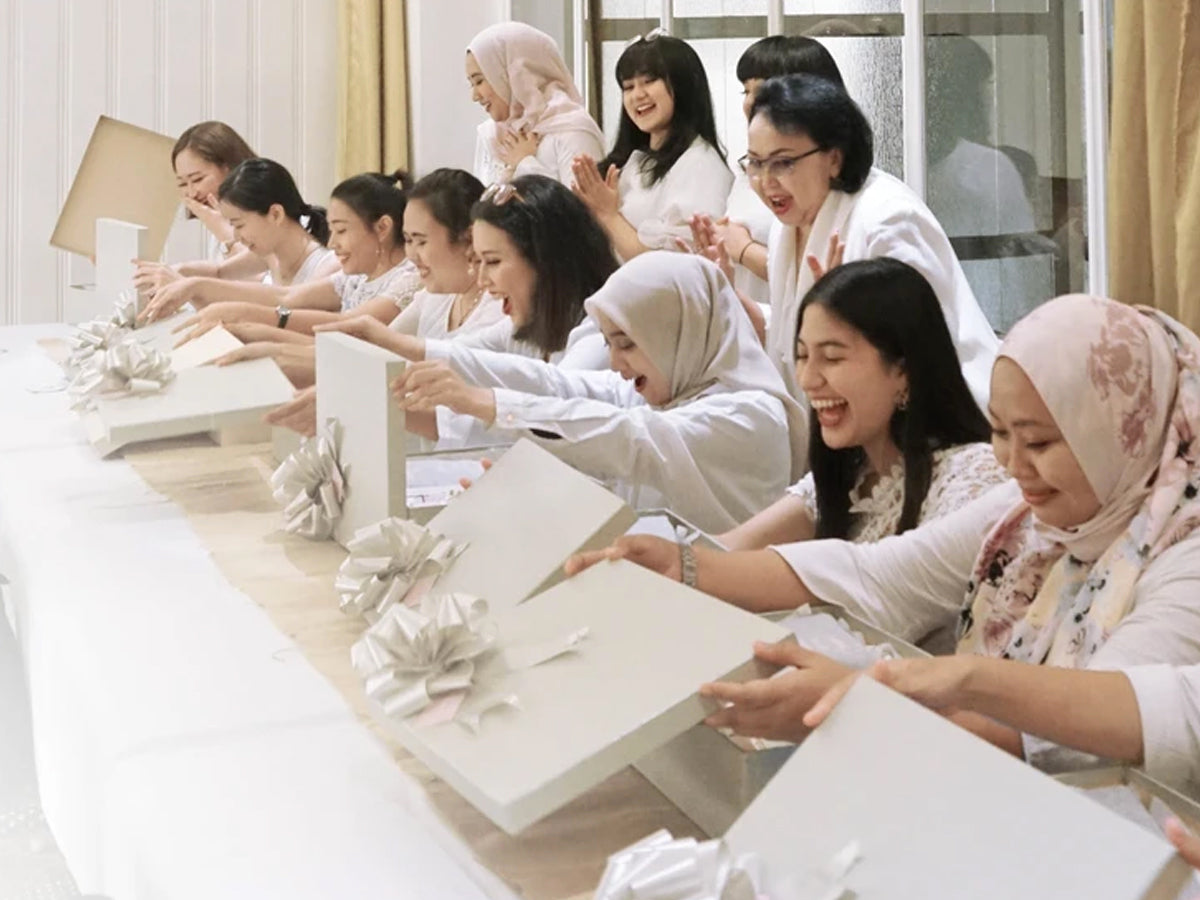 Who doesn't love a good celebration, especially when it lasts a month long? For our birthday this year, we threw a celebration throughout the entire month of June, starting from the launch of our smaller version of #LipCoatBLP: Mini and Petite, to the huge SALEbration that has successfully made #BLPTeam sleepless and restless.
Our first year was filled with struggles, tears of joy, late nights, tons of emails, meeting new faces, and building from the ground up. Our second year was about innovating as we released a handful of new products, #LipStainBLP, #MatteLinerBLP, #LashesBLP and #FacePowderBLP. And here is where #BLPGirls matter to us more than ever.
Only with your full support we can continue to grow and create. Therefore, we invited 8 #BLPGirls to our birthday dinner, those who have shown their love for us throughout the year. They were Christina (@christcelltha), Carol (@carollcarrot), Rara (@rararazan), Joselyn (@joselynelesmana), Andrea (@andreasabrinaryo), Vanya (@vanyavictorious), Metrina (@metrinaa), Andin (@andinidian) and Putri (@elytalyta).
At Blue Jasmine Jakarta, we hosted a birthday dinner started by our #BLPGirls writing their wishes for us, continued with delicious dinner and heart-to-heart with the entire #BLPTeam, including our very own Lizzie Parra. Thanks to Saqua Decoration, the room felt warm, festive, and more importantly, Insta-worthy!
Not just that, the #BLPGirls were also treated to a box full of surprises. Filled with lovely accessories from Loiree (@loiree.id) and Charista (@charistabali), a cute scarf from Carens (@carens.id), a functional pouch from Poketto (@poketto.inc), handcrafted soap from (@mandiyuk.id) and thoughtful candles from Amadeus Aromatic (@amadeus.aromatic), plus various #InYourEyes and #OnTheLips selection from us, hopefully it is one package that will be useful and bring good memories.
And for the rest of you, #BLPGirls, we are preparing another surprise coming in July. Yes, this love letter will be continued…