HOW TO | COMPLEXION TIPS FOR DARK SKIN TONES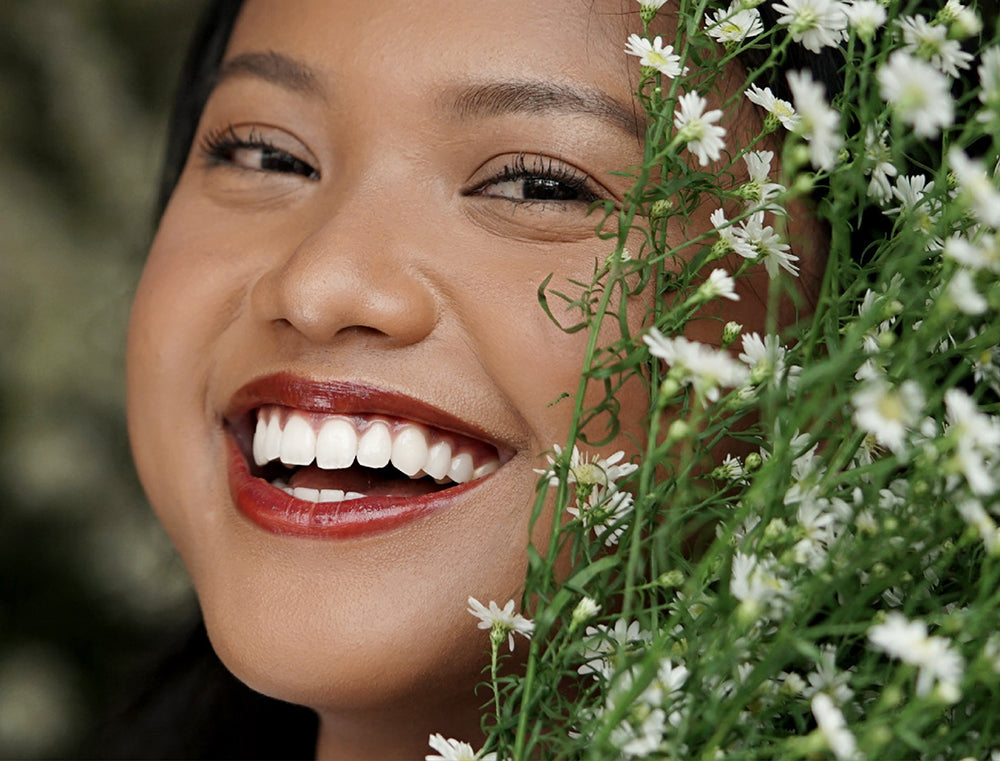 Finding a foundation that complements your skin tone is one of the most challenging tasks in everyone's beauty journey—especially when it comes to darker complexion. Being rich in melanin means embracing them even more, and we'll love to see it from you!
Get ready to note down these complexion tips for dark skin tones with #FaceIt so you can radiate your natural glow.
Always give a little treat to the skin before starting makeup, #BLPFam! Having a well-hydrated canvas will definitely deliver a better and smoother complexion.
Start with gentle, lightweight, and hydrating skincare by

BLP Skin Tremella Hydrating Series

After skincare products are well-absorbed, spritz

Makeup Fixer

to refresh while giving you an extra glowing effect
Cast away all feelings that putting foundation on is wearing a mask (as it should NOT be). Depending on your preferences and priority, pick a foundation that feels like you the most.
Face Base is a liquid foundation that delivers natural, medium coverage and sets into radiant, flawless finish.
Perfect for the everyday as it's weightless while giving the right amount of coverage—without looking too glam

Suitable for all skin types, mature or young
Cover Cushion is a cushion-foundation that delivers medium-to-full coverage in satin finish.
Perfect for glam occasions or days when you need extra coverage while being on-the-go

It'll give your skin luminosity as it sits between the matte and dewy finish

Suitable for all skin types (even if you're oily!), mature or young
Find the perfect complexion shade
This is where the hard part comes. You don't want to look too orange-y or ashy when it comes to complexion. The thing is, darker complexions tend to have uneven pigmentation so you have to find a shade (or more) that's in harmony with every area of your skin.
Face Base for dark skin tones: N40, N45, N55
Cover Cushion for dark skin tones: N40
Pick a shade that suits the darkest area of your face to make your complexion looks rich

Grab another shade(s) that matches your skin if you have uneven skin tone—especially on the forehead and chin area
Pro tips: 
Always test your foundation in natural sunlight to see if that's your true shade

As for Face Concealer, you can take a shade that matches your skin perfectly or use a lighter shade to highlight (see:

Face Concealer Honey

).
Before wrapping up your base, dust a little of Compact Powder on your T-zone to set and remove excess shine (see: Compact Powder Sand Beige). If you love a super light complexion, skip the foundation and directly apply Compact Powder all over your face.
Pro tips:
Using the included sponge, press Compact Powder onto the skin to give more coverage while mattifying your complexion

Use a brush to lightly hold your base in place 
Dark skin tones absorb more color so always bet on a vibrant blush that will liven up your face! Opt for pink, fuschia, or plum color to give you an alluring flush (see: Face Glow Dawn and Dusk).
To give your face more dimension, play with highlighters by layering them to give a maximum glow. Using a fan brush, highlight the high points of the face and add more layers as you wish. This will help illuminate your entire face.
All in all, always be confident because makeup is an extension of your personality. Pick the shades that feel like you and you'll do great!