HOW TO | Eye Makeup 101: Your Guide for a Worthwhile Stare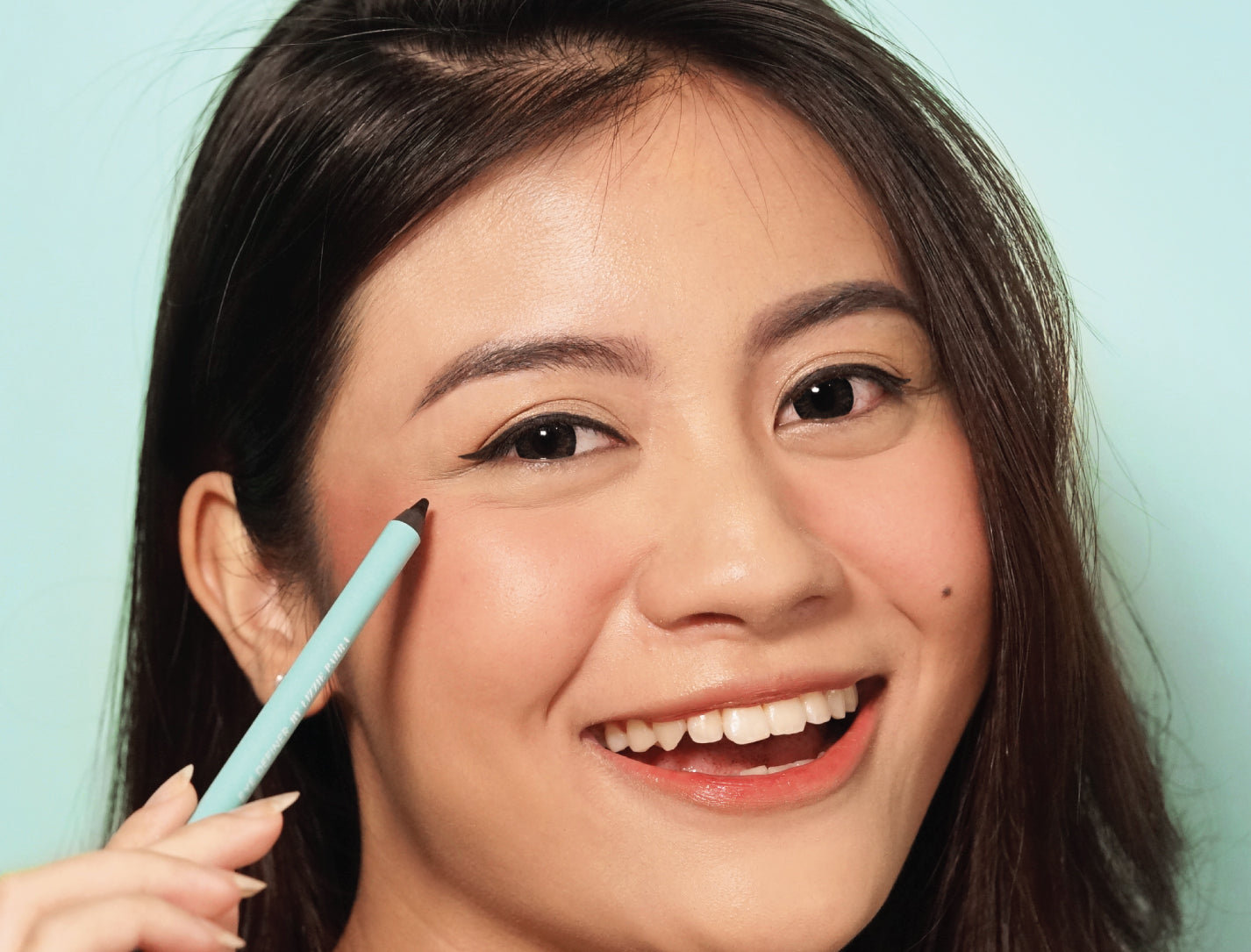 Do you know that eye makeup can significantly change how your entire makeup turns out? With just the right amount of eyeshadow, you can look either fiercer or softer. With different types of eyeliner, your eyes can look either more elongated or defined.  
You might call it the eye dilemma: What kind of eye makeup suits me and brings out the best in me? Just like
the ultimate guide of how to do complexion makeup
, the same formula goes to your eye makeup. The most well-suited technique would be the one applied in a way that complements your eye shape.
Before getting into the how-tos, look at your eyes closely in the mirror and find out which categories that your eyes fall into. Then, follow the guide in creating an eye makeup look that's not only visually appealing but also enhancing your features.
If your eyes are pointed at the inner corner with a relatively round shape toward the center, you have almond eyes. Another indicator of this eye shape: your upper and bottom lids are usually halfway covering your iris.
The liner: Almond eyes are quite symmetrical so you have plenty of options in your hand. But the easiest, mistake-free technique? Just follow your eye shape and trace it. Liner with a creamy consistency is the perfect tool to go with this look!
The shadow: You will rock a smokey eye with nude as a base and a darker shade in the crease. Blend it well and it will create a wide-open effect and accentuate the almond shape.
One way to know that your eyes are downturned: Imagine an invisible horizontal line going through the center of your eyes, then look at the outer corner of your eyes. If it drops lower than the invisible line, you fit in this category.
The liner: Draw cat-eye liner to give your eyes a lift but make sure to keep it thin, with a flick going upwards to your temples. For the tail, opt for a short one so that it's still visible when you smile.
The shadow: With the shape of your eyes, avoid putting colors too far above the crease to prevent it looking messy. For the colors, go with everything natural.
Just like its name, those with this kind of eyes have a wide space between their two inner corners. 
The liner: With wide-set eyes, you can go a bit experimental with your liner shapes! Don't hesitate to have a more graphic eyeliner or draw a bold line right along the lash line.
The shadow: Put a deeper shadow at the inner corners of your lash lines and a lighter shadow on your eyelids.
If you can see white area of your eyes on the bottom of your irises, your eyes are considered round. Those with round eyes usually will be able to see their crease clearly as well.
The liner: Go with an elongated line, like a cat eye or winged liner. You might as well line your upper and bottom lash line but do note to keep the line thin at the inner corners and thicker at the outer corners.
The shadow: Just like your liner, you might also want to wing your eyeshadow upwards to the edge. It will de-emphasize the roundness of your eyes, making it more balanced.
For those with monolid eyes, your eyes are somewhat flat and your brow bones are not really prominent. You have non-distinguishable creases, or maybe not at all.
The liner: Start with a thin line on your inner corner and make it thicker as you go toward the outer corner of your eyes. This kind of application technique will make your liner stay in places you want them to, even when you're keeping your eyes open.
The shadow: Gradient is your kind of color as it will add dimension to your eyes. Put darker shades near your lash line and gradually go lighter upwards. You might also wanna add extra shimmer, but don't forget to smooth the color transition!
You have relatively small space on your eyelids and when you keep your eyes open, your upper eyelid covers your crease. If your eyes fit the aforementioned criterias, your eyes are hooded. 
The liner: When you do your liner, make it thick and close to your lashes to keep it still visible when you open your eyes. But make sure it's not too thick–or else you might make your eyes look small.
The shadow: You can create an illusion that you have more space on the lids. Always keep your brows well-groomed and you can put on eyeshadow all the way up near your brow bone.
A good liner is like a black blazer – you can practically wear it anywhere, anytime, and it can elevate your look in an instant. Now that you've got some tips on applying makeup according to your eye shape, the tools are of equal importance.
Liquid eyeliner works best if you want to create an elongated cat eye or super sharp winged liner with extra precision. The pointy tip will help you achieve this in an instant. For beginners, try by putting a dot on the upward position, then draw an angled line. Clean up the line with a cotton swab dipped in micellar water if needed.
Pencil liner delivers creamy, yet easy-to-glide formula that is extra versatile to create any kind of look – from smokey to no makeup makeup look. An easier application is to slowly start at the inner corners of your eyes, then work it outward. Eye Definer in Noir doesn't smudge easily, but if you wish to achieve the look, use eye brush to blend the texture. Don't forget to sharpen the pencil if you want to achieve the perfect tightline!
What else are you waiting for? Let's experiment with eye makeup looks and show us how on fleek your wing is!