HOW TO | Lips 101: A Cheat Sheet for Your Best-Looking Lips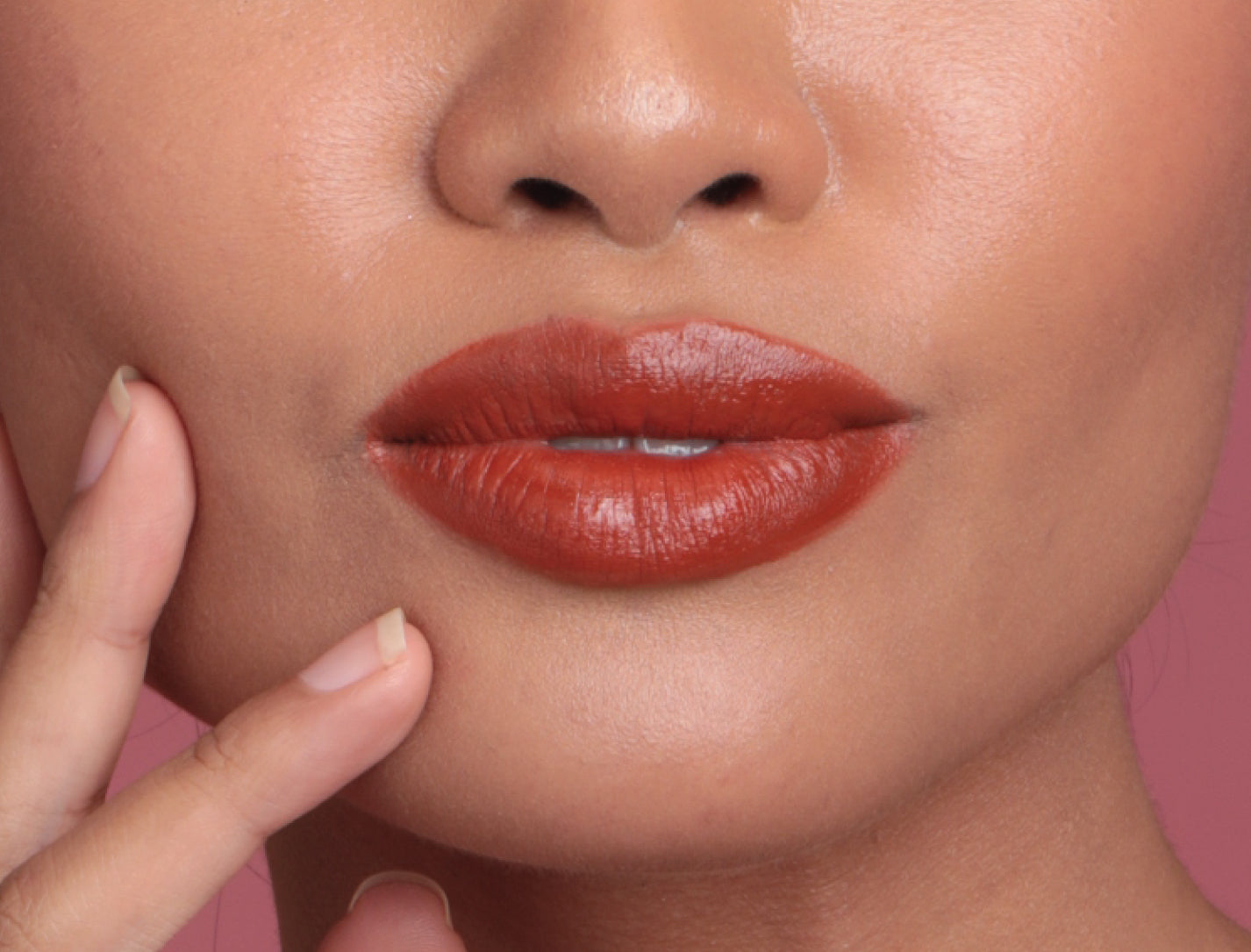 Wearing lipstick is like choosing your outfit for the day – the choices are limitless! And just like an outfit, a lip color says a lot about who you are, what your mood is and what message you want to convey. The fun part, of course, is that you can always make it your own through mixing and matching the right shades. 
There are myriad colors of
#OnTheLips
to choose from and you are at liberty to own and wear them all if you want to. But here's a catch: some certain colors can bring out the best in you more than the others do.
Below, we have rounded up all the things you need to put into consideration to find a ride-or-die color that will enhance the way you look. Plus, find all the handy tips for a perfect lip application. Keep on reading!

There are a handful of things to consider in quest of "the one", from your undertones, your skin tone to the size of your lips. The search is supposed to be fun and easy, just keep these color theories in mind: 
What is undertone? Skin undertone is the color beneath the surface of your skin. It is categorized into three types: cool, warm and neutral. You can identify yours by seeing at, yes, your skin.
Look at the veins in your wrist. If it looks blue or purple, you have a cool undertone. Those with cool undertones usually have their skin burn easily under the sun and they look best wearing silver jewelry rather than gold. At a glance, if you really belong to this category, your skin looks a bit more pinkish.
Your match: The shade that has pink or purple undertones in them. For example, when you want to go red, opt for wine color rather than terra cotta. When you want to go nude, veer more toward pinky nude.
If you find your veins appear green, you look best wearing gold jewelry and your skin tends to tan with ease under the sun, you have a warm undertone, BLP Girls! Your skin looks a bit peachy or yellowish if you belong in this category.

Your match: Fiery red or deep orange will complement your undertone best. Opt for peachy shade if you want to go softer. These colors will emphasize warmth on your skin, making your look effortlessly chic.
But if you are kinda more in between; you look good both wearing gold and silver and your skin is not leaning to pink or yellow, you have neutral undertones! A wide spectrum of colors will be complementary to those with neutral undertones.

Your match: Any shade – really! While neutral colors look best on you, give yourself a fun time sporting lip colors that are quirky. It's a ticket to create a one-of-a-kind look only you can do.
Now that you have distinguished your undertone, let's move on to the next: your skin tone. Your skin tone is the color of your skin's surface. 
If you have light skin, your look will be enhanced with bold and deep shades altogether. But do try to avoid colors that are too light to avoid looking washed out.
If you have tan skin, deeper shades look more naturally flattering on you. Don't shy away from bold hues – wear them in striking full lips or as a subtle ombre tone. 

Refer to the color wheel below for your guideline!
Prep The Lips
Healthy lips will result in a smooth surface, ensuring best color application. Just like our skin, the lips regenerate itself once in a while and could add up to a dry, flaking surface. Therefore, exfoliation is important, BLP Girls! Take an inexpensive route by rubbing your lips in a circulation motion using a mix of sugar and honey. For a quicker alternative, there are plenty of ready-made lip scrub products in the market that will do the trick as well.
Post-exfoliate, the work is not done yet. Continuous lip care is equally important to ensure that your lips remain healthy. In fact, lips have poor barrier function and moisture retaining ability compared to any other part of the body. This said, make sure to apply lip balm with SPF regularly!
Set The Base
For the base, try to apply Face Concealer on your lips. This trick will cover discoloration and make sure that your lipstick won't sink into your lips. Remember to apply a tiny amount first, then blend well with fingers or a flat brush.
Line The Lips
For a more defined and polished look, make use of lip liner. It will reshape and perfect the contour of your lips, while preventing your lips from getting messy.
The how-to is quite straightforward: Trace over your natural lip line with a matching color to the lipstick that you're going to wear. You can also slightly overline your lips to give them a plumped effect. 
Apply The Color
Now onto the most important of it all: the lip color. Apply it within the line that you previously made. Go one coat at a time and add another layer until you achieve your desired intensity. Whether you are using your finger or applying straight from the bullet, make sure the color is applied evenly all over your lips.
Remember, if you have relatively small lips, avoid choosing dark colors on the lips. Just like your black dress, darker colors tend to make things look smaller. Opt for a fresher, brighter color instead.
Add Definition
For a pouty look, trace the outer corner of your lips with Face Concealer and blend using a small brush. Apply Lip Glaze as a cherry on top for a more healthy-looking and plump lips. You can also highlight your cupid's bow using Eyeshadow Pen Harvest Gold to create more definition to your lips!
Now, are you ready to have fun and practice these tips? Shop #OnTheLips and do your take on the perfect lip application!