BLP PAPER 2020 SPECIAL | 10 MUST-HAVES OF 2020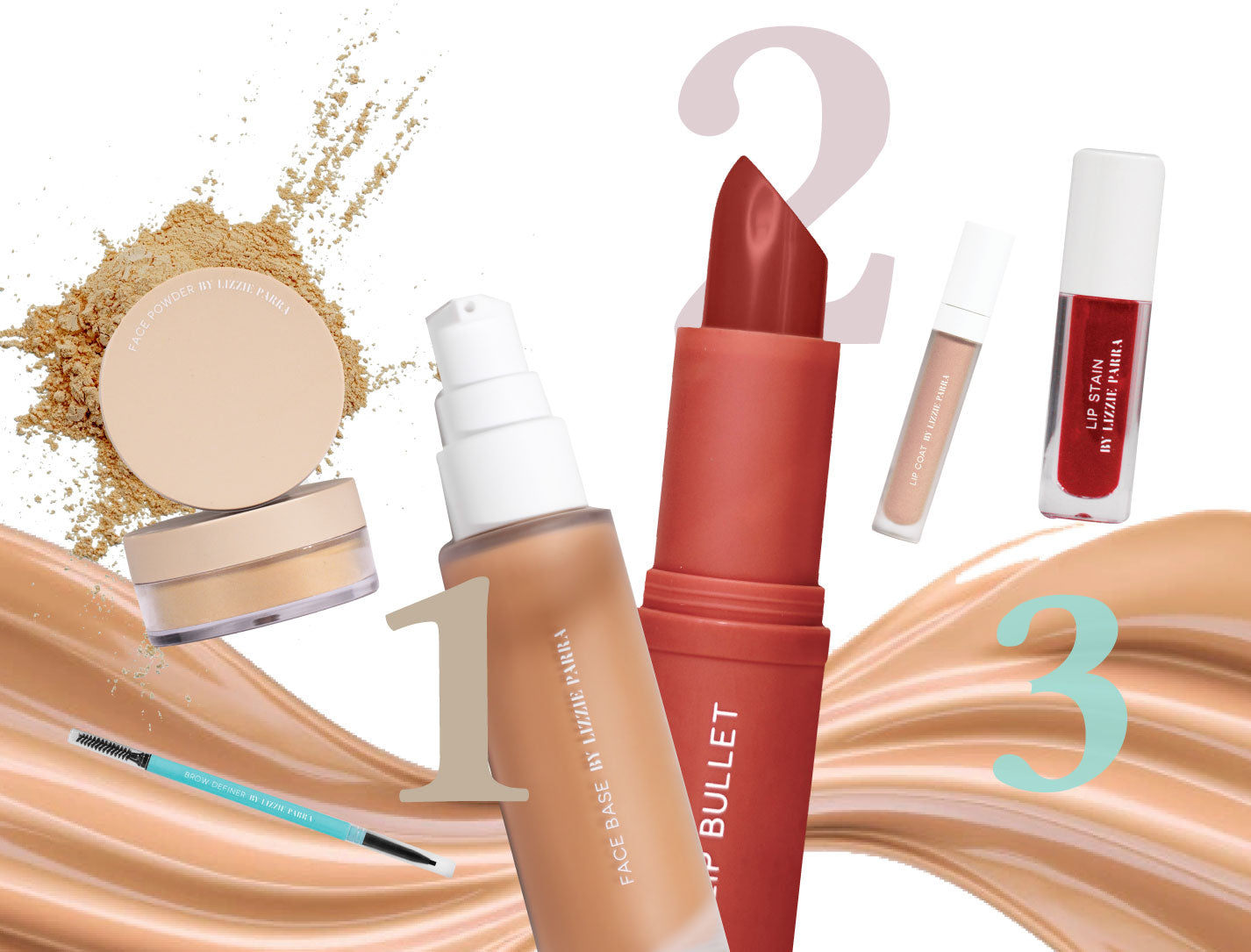 This is the year that challenges how we live, including how we do our makeup. Having to wear a mask, for instance, have shifted our routine into putting more effort on standout eye looks. A lot of BLP Girls have also stopped wearing makeup altogether because they are staying at home. Nevertheless, through a series of conversations we also found out that a handful of BLP Girls and BLP Team still put on lip colors even when no one will see it. Many of us also still persistently apply makeup on during both WFH and WFO, mostly to get ourselves into a better mood as well as to make us feel more confident.
If you've experienced the power of makeup, at BLP we also have the honor to experience the power of creating makeup for you! In the middle of a pandemic, we have given birth to more products than before, all thanks to your endless support for us, BLP Girls! Here we have rounded up our top 10 products of 2020 – read on to find out whether your favorites make it into the list.
1. Face Base
The ultimate base that stays on for hours, arrives in satin-matte finish and sets into your own complexion color effortlessly, Face Base, is our most defining product of 2020. With 12 shades to choose from, it is a must have for every kind of occasion. Simply apply with your fingers, as it feels light and fresh on the skin!

2. Face Glow Sunset and Sunrise
Although we cannot go on a beach holiday this year, we can still get that sun-kissed glow thanks to Face Glow Sunset and Sunrise. It has coral blush and champagne highlighter that deliver a healthy glow, a much needed color after months of quarantine.
A pro tip: With your blush brush, swirl the Sunset blush and mix it with the Sunrise highlighter. Then, apply on the high points of your cheeks and across your nose to replicate that holiday skin.
Set it and forget it – our mantra for complexion makeup is fulfilled by Compact Powder. The MVP of makeup under the mask, it keeps the complexion intact and allows for easy touch-ups anywhere, everywhere. Packed with vegetable squalane oil, it is dry skin friendly as it encourages the skin to moisturize naturally, despite of the mattifying effect.
Have you been looking for lip colors with extra staying power? Lip Stain Grenadine Red surely fits the bill. The formula is extra pigmented, with applicator that glides easily on the lips. It is transfer-proof as it dries, so you will not have to worry of that smeared lip colors on the mask.
P.S. Our very own Lizzie Parra swears by Lip Stain as she goes cycling!
It is the award-winning makeup bag staple that gets us through the day. The particles are so smooth, which makes it versatile to be applied on its own or on top of foundation. It is also available in 30 gr size now, ideal for the die-hard Face Powder fans out there!
Having a good brow day can turn our mood around, don't you agree? Create your signature brows – natural, feathery or even full – with Brow Definer that has two colors, Dark Brown and Ash Brown. Even when you don't have time to groom your brows, Brow Definer can tame the look with a micro tip to mimic natural hair and a spoolie to brush the hair in place.
This most wanted Lip Coat shade is a classic favorite since its first launch. Butter Fudge always becomes a go-to my-lips-but-better color, perfect for days when you want to embrace a natural look as well as when you want to experiment with ombré lips. 
A pro tip: Use Butter Fudge as your color corrector before applying concealer to create a more even complexion look.
8. Lip Glaze Cranberry Cobbler
Non-sticky, with high paying shine and extra pigmented color, Lip Glaze is unlike the regular lip gloss. This year, Cranberry Cobbler is our frontrunner, with fresh berry-toned color that freshens up the face even when you are wearing little makeup elsewhere. 
Spending a lot of time inside can make the skin looks dull, so use Eyeshadow Pen Harvest Gold as your instant remedy. Put it on the inner corner of your eyes, on the eyelids and on your cheekbones to create lit-from-within look especially when you have to venture outside of the house.
Regardless of your makeup expertise level, a red lip is always in. We have formulated the perfect shade of red in Lip Bullet Parfait, the kind that has a warm, brownish undertone so it will fit the rest of your makeup better. Dab lightly to create just-bitten effect, or apply a full lip to achieve bolder result.