BLP PAPER 2020 SPECIAL | KALEIDOSCOPE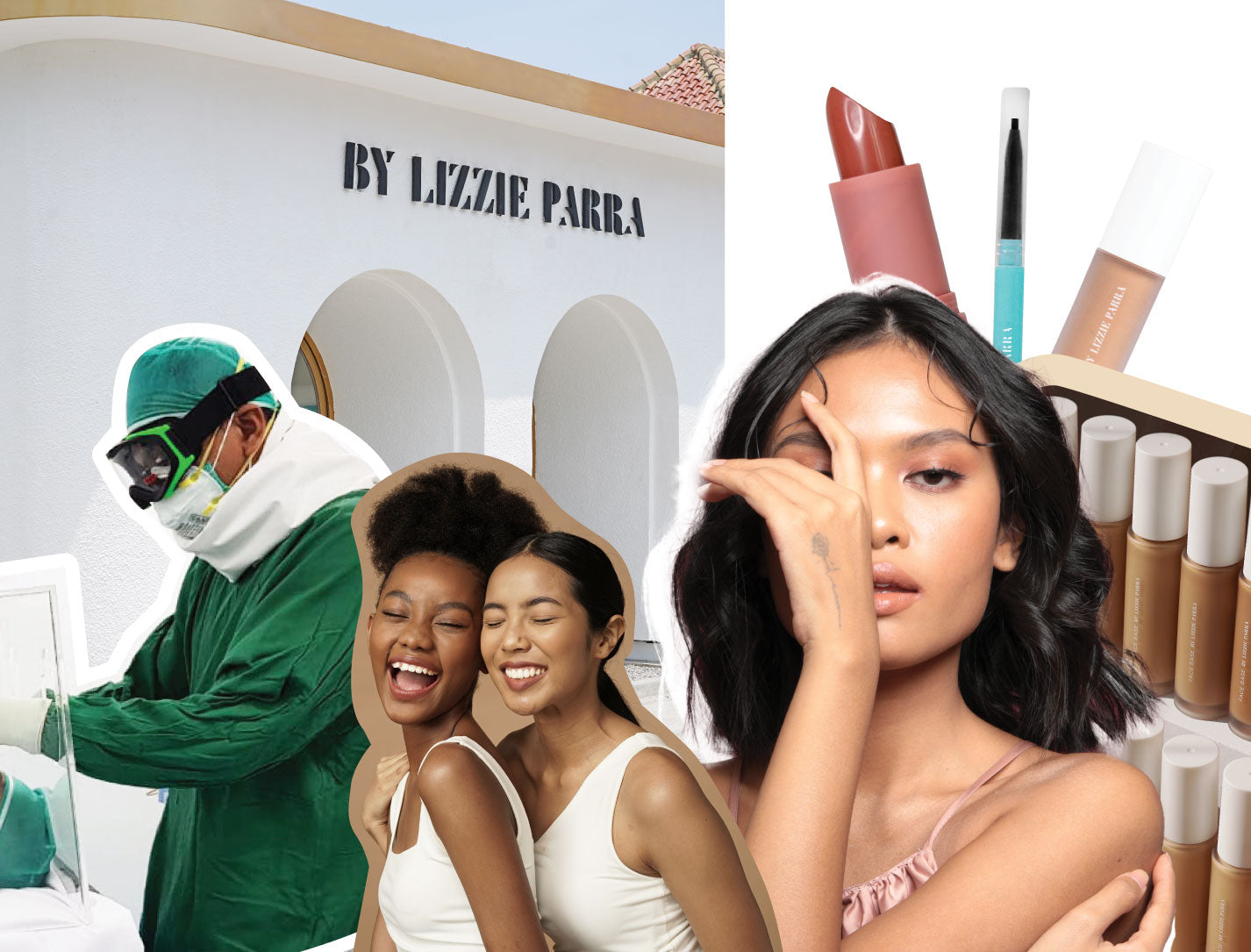 Let's take a walk down the memory lane of 2020, the most challenging yet momentous year that keeps us going!
When the world around us is changing in unpredictable ways, BLP Team are finding ways to cope with the ever-shifting occurrences. As we are looking back at our journey in 2020, we can't help but seeing challenges standing in our plan. Photoshoot got cancelled, celebration got postponed, launch had to be adjusted, but not a dream shattered. This is the year that gives us the most resilience, growth and learning to face a brighter future. 
We are forever thankful to have you, BLP Girls, as our support system throughout the year. Through live online events, series of launching, exciting deals and more, you have been a huge part in our life. Here we are walking down the memory lane to revisit some of the best memories of 2020 – and proceed to carry the eventful, joyful feeling to the upcoming year.
A strong start of the year that is supposed to be our busiest year ever was marked with the introduction of Augmented Reality. Here BLP Girls can shop from the comfort of their homes, exploring our virtual tester bar modelled after the one in Beauty Space Yogyakarta.
In February we celebrated Valentine's Day with three BLP Girls: Emma, Natasha and Prisya. They showed the meaning of love by pouring passion into their work. At the end of the month we travelled to Yogyakarta for #BLPIRL Beauty Class, and sadly, it was the only offline event we had this year. Glad to see you in Yogyakarta, nevertheless!
Together with BLP Girls Mayu, Shena, Pishi, Amanda and Claudya we delved into what it means to be a woman on International Women's Day. Not long after, the pandemic hit us and all of a sudden, our life was turned around. We had to stay at home to protect ourselves and our loved ones.
This month most of BLP Team started to work from home and even all of Beauty Space BLP had to be temporarily closed. However, we did what we can to help, and our initiative #BLPGivesBack was born. With our own fund and with your help through Benih Baik we managed to produce and deliver 500 aerosol boxes to hospitals in Jabodetabek. These boxes were meant to protect the healthcare workers when doing intubation for Covid-19 patients. Milestone, checked!
In May we challenged ourselves to power through the pandemic with our first launch of the year: new shades of Face Powder. BLP Team had to come to the rescue because no photoshoot could take place. We also launched Brow Definer Ash Brown while working from home! To treat BLP Girls who had to be quarantined, we also threw a midyear sale and a website-breaking flash sale. 
One of the most momentous months of the year, June was filled with non-stop adrenaline. To begin with, we launched our first ever complexion product, Face Base. BLP Team once again fronted the campaign due to the limitation that the pandemic brought. We only had 5 shades back then, and you asked for more! This month we also celebrated our 4th birthday, marked with an office tour (yay, new office!), an Instagram Live marathon to console those who are staying at home and a birthday giveaway.
2020 had unexpectedly become our most productive year yet, as this month we launched waterproof Eye Definer Noir and vibrant 4 new shades of Lip Bullet. It was challenging for sure, but difficulties didn't stop us from delivering exciting things for you, BLP Girls! It was also the second time we launched BLP Zine, packed with information about Lip Bullet.
In August we took a slower approach with the launch, while focusing on featuring inspiring women who thrive in male-dominated industry. We talked with BLP Girls Helga from Burgreens & Jezzie from Gandeng Tangan about how they built their business and led the company through the pandemic.
Faced with the second quarantine order, BLP Team still continued with the launch streaks. This time we gave birth to Compact Powder, your everyday complexion product that allows you to touch up easily. It was an exhilarating process, from developing the product and packaging, which took 13 times (!) to get the right color, casting the models and eventually doing the shoot.
Boo! October was the month to have a little fun with Halloween week that was filled with some horror picks, a live session with Minyo, Beauty Crew doing face painting at Beauty Space and a Halloween treat. Believe it or not, we hit another launch – it was the holy grail Face Powder arriving in 30 gr packaging.
November marked a significant chapter in our existence (and hopefully in yours), as we finally hit the right shades of Face Base. With 12 shades for light to dark skin tones to choose from, more BLP Girls can try the lightweight formula, suited to flawlessly complement their complexion. 12 BLP Girls were chosen to represent each shade, as they also shared their own struggles and journey to overcome their insecurities. To close the month, we launched Makeup Fixer that seals the makeup and creates a smoother finish.
In the last month of 2020, we were feeling like sharing through a series of treats, starting from 9 Days of Giveaway, to the biggest sale of the year, 12.12. Have you got yourself a treat this year? If you haven't, something special is still waiting for you throughout this festive season. Until 2021, BLP Girls!