#BLPGivesBack | Aerosol Boxes for Medical Heroes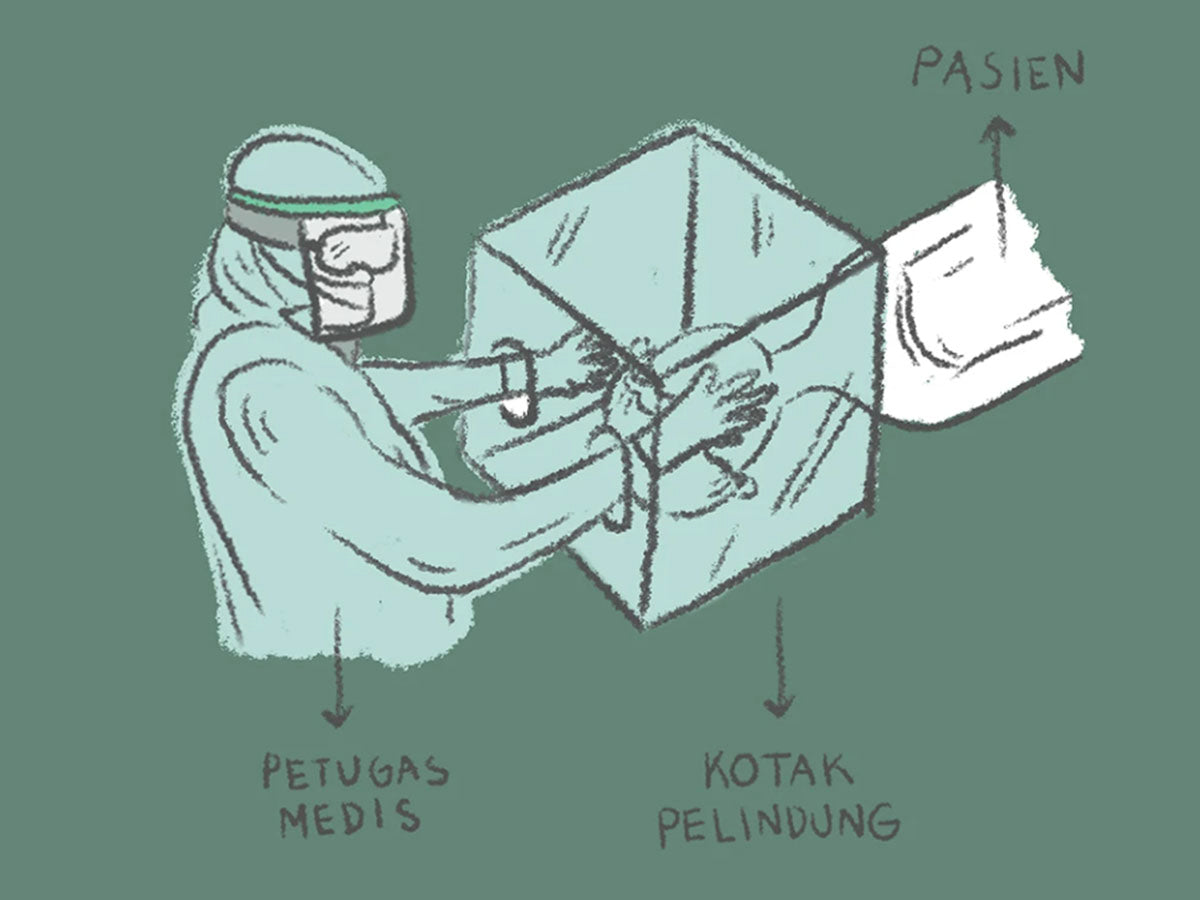 2020 has been a tough year for everyone, but we believe in the power of giving back and thinking positively to get through the difficulties. As the world is impacted with coronavirus, at BLP Beauty we have been meaning to do what we can to win the fight.
An issue that is close to our heart is the increasing number of healthcare workers getting infected with Covid-19. They are at the forefront of this battle, yet they do not have enough equipment to protect themselves.
In early April 2020, after consulting with dr. Vito A. Damay from Siloam Karawaci Hospital, we found out about aerosol box. Designed by dr. Lai Hsien-yung from Taiwan, aerosol box is a simple protective device for medical workers handling Covid-19 patients. It prevents droplet transmission during endotracheal intubation, a procedure for patients who experience respiratory failure.
And so, #BLPGivesBack was born. Upon seeing the design by dr. Lai, we knew that we were able to replicate the aerosol boxes made from acrylic. Together with our acrylic vendor who usually creates fixtures for Beauty Space BLP, we managed to reproduce the boxes in larger quantity. The aerosol boxes haven't been massively produced in Indonesia, but they are proven to be effective in adding another layer of protection for the healthcare workers.
With our own fund, we have planned to produce 250 boxes for the hospitals in Jabodetabek. However, once we announced #BLPGivesBack, the requests came pouring in. This was where we finally decided to ask you, BLP Girls, to be a part of this! Thanks to the help of Benih Baik, we managed to set a donation page to produce the total of 500 aerosol boxes. 
In the race against the clock, BLP Team took the initiative right from the start, from arranging the production, compiling list of the requests from hospitals in Indonesia, putting together donation page to arranging the delivery of the boxes. The hard work paid off – the total of 500 aerosol boxes were successfully delivered to these hospitals:
We would also like to extend our gratitude to the all donators who have taken part in making #BLPGivesBack a success, and to Benih Baik for facilitating the donation page. May all good things come your way!
A massive thank you to all hardworking partners:
AnterAja, Yonarhanud 1 and Bluebird as transportation partners, as well as dr. F.C. Christofani Ekapatria SpOG-KFER and dr. Vito A. Damay SpJP(K), MKes, FIHA, FICA, FAsCC for the advice and constant guidance. This couldn't happen without your immense support.
Go to our Youtube channel to know more about #BLPGivesBack: 
We feel honored and moved to be able to help our medical heroes. But the fight isn't over yet, #BLPGirls! Let's stay at home and take care of ourselves well. We wish you safety and calm in this unprecedented time.