BLP GIRLS | Claudya, Enhancing Inner Beauty through Makeup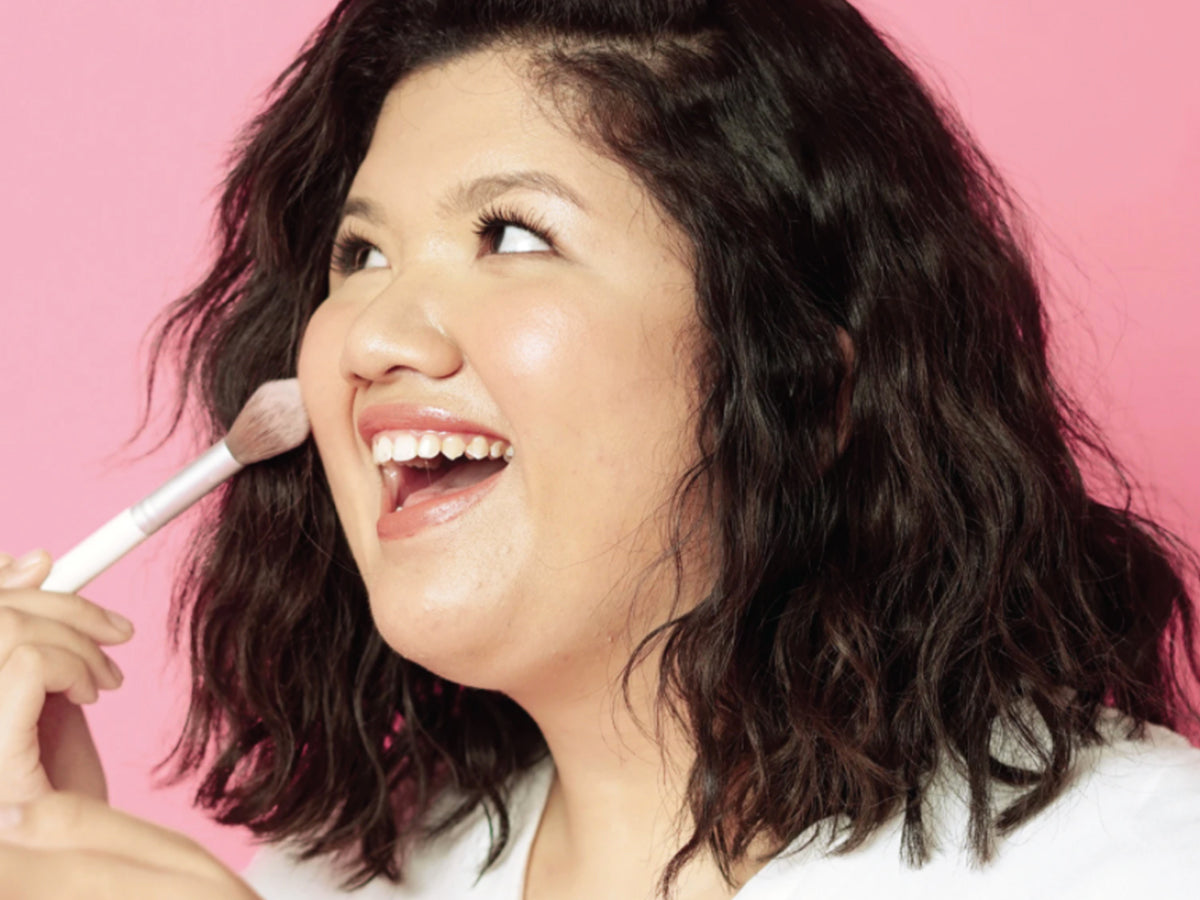 If you've been reading our blog for some time, you might have been familiar with the likes of Pishi, Amanda, Mayu and Shena. All of them were painted by none other than Claudya (@claudyaachrp)! Her effortless, flawless approach to makeup has been featured in multiple editorials and campaigns – so it is only natural to have her talk more on her journey in being a makeup artist. 
Hi Claudya! How did you get into makeup and finally decide on pursuing makeup artistry full time?
When I was 15 years old, my dad took me to SOGO on my birthday. He encouraged me to try on some makeup products! I picked some lip gloss, powder and mascara, so every time I went to a birthday party or an event, I would put some makeup on. On top of that, my mother is someone I look up to when it comes to makeup – she can even put on eyelashes in the car!
Fast forward to high school, I had a brief turn of passion. I wanted to become a dermatologist or a dentist. I was inspired by some of my acquantances who followed similar path. As fate would have it, I didn't get into the major I wanted. My dad then encouraged me to try pursuing creative majors – so I went to La Salle. There I learned makeup from the basic, then I continued my master's degree in Paris, to learn more on beauty and fashion. Long story short, when I came back I got an offer to do makeup for La Salle students' projects and finally I pursued makeup artistry full time.
What do you envision for your career?
Some people encouraged me to open a makeup class. I'd love to do it, on a smaller, more private setting. I am also interested in doing collaborations or even starting my own brand!
How can makeup empower women, according to you?
Makeup is our tool to enhance our inner beauty. Makeup isn't there to make you beautiful, because every woman is beautiful already. I believe that if we have a positive mindset, even with natural makeup we can already show our inner beauty. I had an experience of putting makeup on when I am not in the mood. I ended up erasing it because something felt off. You should feel good on the inside first, then makeup will enhance how you look.
How's your daily makeup look like?
Two of my must-haves are mascara and lipstick. I thread my brows so they are relatively low maintenance. I will only put on foundation and concealer if I have more time on the road!
What makes you confident?
My laugh makes me feel more confident in myself. I have people asking me whether I've ever felt mad at anyone, because they feel that I stay positive all the time! For me, as long as you stay positive, you will naturally feel confident in yourself.
Lastly, how do you practice self love?
By being thankful! I used to feel insecure with my hair. I have curly hair but I used to straighten it all the time. When I was studying in La Salle, I saw my friends with different kinds of hair and I finally accept my hair for what it is. Once you feel grateful you will be more positive and love yourself more.