#BLPBEAUTY CLASS IS BACK IN JAKARTA!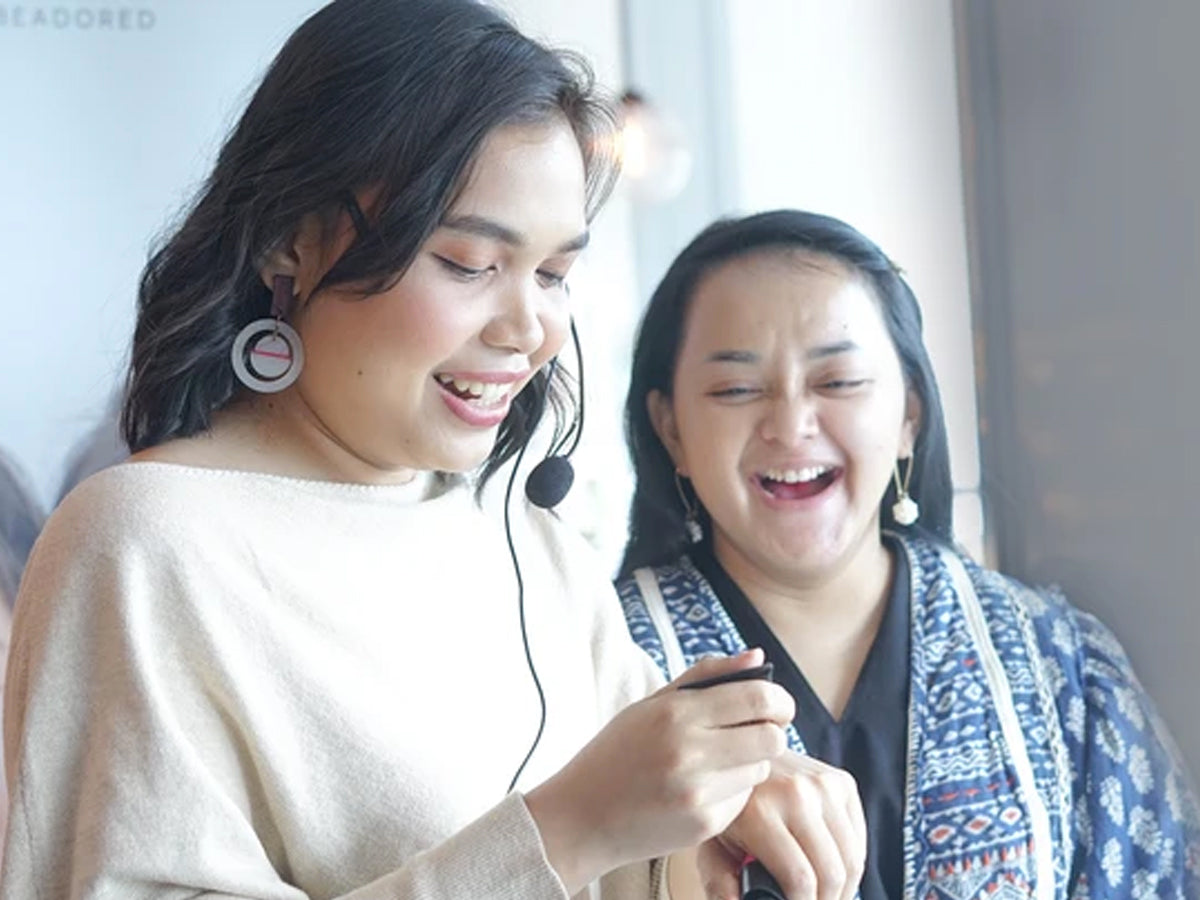 Sunday well spent on this holy month! The peaceful vibes enhance our enthusiasm to meet #BLPGirls and share some moments to learn new things. This is our third Beauty Class and we could still feel the same energy as before, even higher! So this time we drove to Kota Kasablanka and started the class with excitement. 
As you probably have known from the latest announcement, we have invited the one and only Andaws to lead the class. We also had our founder, Lizzie Parra, as the model for the day. The theme for BLP Beauty Class this time was "Fresh Go-To Makeup Look" that fit for every occasion. The look would be very simple, far from complicated, and most importantly, still look stunning.
Aveeno, Biore, Studio Tropik, Cloth Inc, and Lola Beau are our BLP Beauty products' companions. Kindest thank you for them!
The class finally began but before we got into the business, #BLPGirls put Daily Moisturizing Lotion from Aveeno to moisturize their hands first. Hands checked, #BLPGirls started by cleaning the face using Biore Perfect Cleansing Water and also Biore UV Aqua Rich to protect their skin. A fresh and healthy start as usual! Afterward, Andaws demonstrated the step by step in creating the look and followed by our #BLPGirls. 
She began with Flawless Priming Water from Studio Tropik as primer and used Lola Beau beauty sponge to blend the foundation. Our #BLPGirls could play with #FaceIt, #OnTheLips, and #InYourEyes products to enhance the look and their personality.
While applying products on the model, Andaws did answer some direct questions from the participants. They demanded their curiosity to be fulfilled and so Andaws enthusiastically shared her tips and tricks in creating a certain look. She gave advice for those who have oily skin and want to keep the eye shadow still; they could add a little touch of bronzer to keep it stay.
As always before we ended the class, we picked one #BLPGirls whose look fit well with the theme. And it was Sarah Pratiwi's! She deserves special treats included an IDR 500,000 worth voucher from Cloth Inc, Aveeno Hampers, and two priming water spray from Studio Tropik. Congratulations, Sarah!
The sun almost set as we finished the whole agenda. Our #BLPGirls had a break-fasting menu from Hello Sunday to take away. 
It was such a great day and we really appreciate #BLPGirls who came and also our local brand partners for making this class happen. Until next Beauty Class, stick with us and keep your eyes on our social media for future announcement of the next  Beauty Class!