Beauty Space BLP at Kota Kasablanka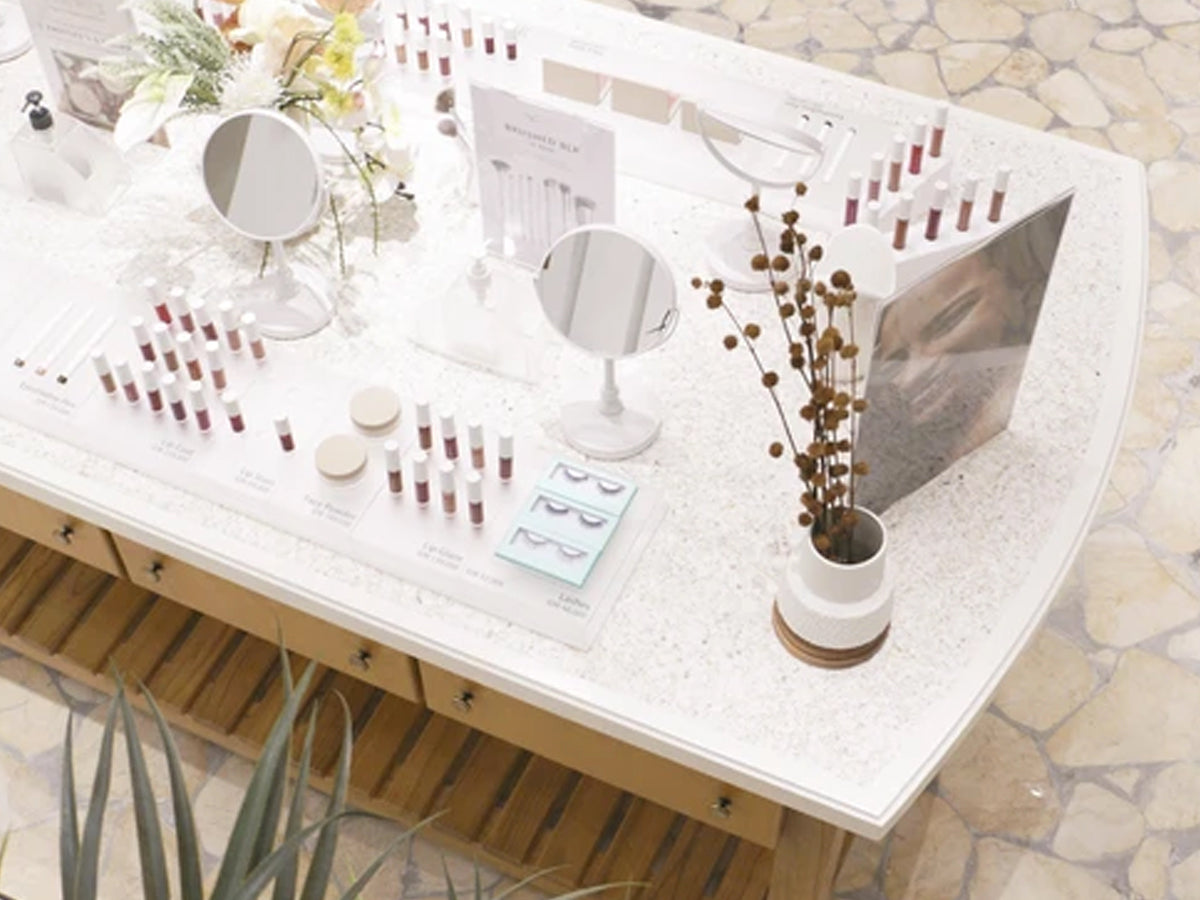 It has been a grateful feeling for us after we achieved a lot of things since we started BLP Beauty. Since a lot of you asked us more excitement, we finally turn our new dream to reality. Yes, we are delighted to open our new door for you, #BLPGirls in Jakarta. Beauty Space BLP has officially opened at Kota Kasablanka!
In order to present warm, comfortable and welcoming ambiance, Beauty Space BLP Kota Kasablanka offers a different concept than the others. If previously we adopted the idea of a living room, we convert the space into our own version of a tropic terrace this time.
Around this space, you can find white concrete walls, Nordic woods, calming botanicals, and campaign photos that make some photogenic and comfortable corners. With a complete range of BLP products to try on, you can spend as much time as you want to explore the glorious space, since it is the biggest flagship store that we have opened!
We celebrated this happiness with dearest friends on April 30 that hosted by Jejejo. They were invited to revel in the holiday feeling, be among the firsts to try out the complete range of BLP products and witnessed a modest ceremony of ribbon-cutting.
We also had a mini sharing session with Waste 4 Change to know more about our recycling initiative, There's A Box For That as you may know. While had a chit-chat, sweet treats from @floretpatisserie was there to spoil our tounge!
Before ending the joyful day, we gave them little gifts from @favorinse @topi.nara and some of our products to say thank you for their endless support.
On the day of the launch, we were thrilled to meet each one of you, #BLPGirls and get to know you more. It was truly a blast to see you come early, even when we haven't started! When the clock set the time at 10 AM, all #BLPGirls can shop their favorite products. The firsts 100 #BLPGirls who purchased any products also get some treats from us such as shopping vouchers and various products. We were so glad to see you happy!
The queues were endless, but all of you were extremely patient and excited to celebrate the opening with us.
All in all, it was truly a day to remember and we could not be more thankful for your support since day one. Stay tuned for another excitement coming up for you!