#BLPIRL: Celebrating Happiness at "Zumba With BLP"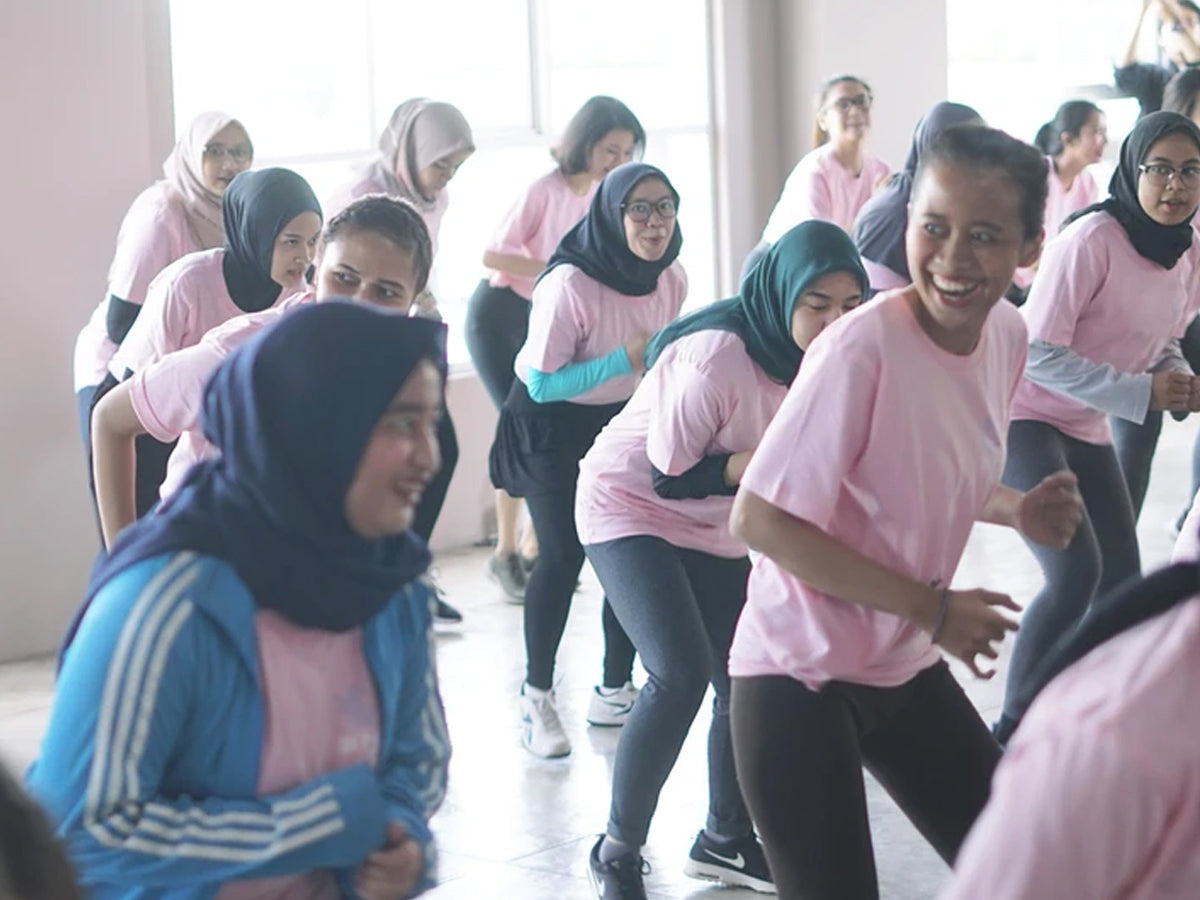 There is no better feeling than a well spent weekend with like-minded people, where we can be free to be who we are. With #BLPirl, we aim to do just that! "Zumba with BLP" marked the start of many other programs alike under #BLPirl.
When you're working out, your body releases endorphins that create the feeling of happiness and positivity. At "Zumba with BLP" we danced and shared the same energy among us, the happiness energy. To add more to it, we added colorful balloons from Grins and Giggles Party Goods, giving us just the right amount of motivation to start the day
Upon arrival, every #BLPGirls received a special package which includes a t-shirt that we designed specially for #BLPGirls, selected BLP products to complete their makeup collection and Uriage Thermal Water Spray to freshen us up, all neatly tucked inside the BLP Beauty tote bag.

The first 20 #BLPGirls got a chance to get a hair-braiding session provided by Blow and Glow. We had BLP Beauty tester bar, so #BLPgirls can try and swatch their favorite products!
Zumba session started at 10 AM, led by our charming instructor Riana Ree. Everyone was so into it and it got even "hotter" with a dance battle and an impromptu karaoke session that brought #BLPgirls and #BLPteam even closer together.
SaladStop provided us with refreshment while BLP Beauty founder, Lizzie Parra led an intimate sharing session. We shared what happiness means to us and as it turns out, the little things are the ones that spark the biggest joy in life.
All in all, it was a very happy moment that we got to share with you, our #BLPgirls. It warms our heart that we can make new friends and share this happiness together in real life! We truly cannot wait for the next #BLPirl! See you on the next one! x