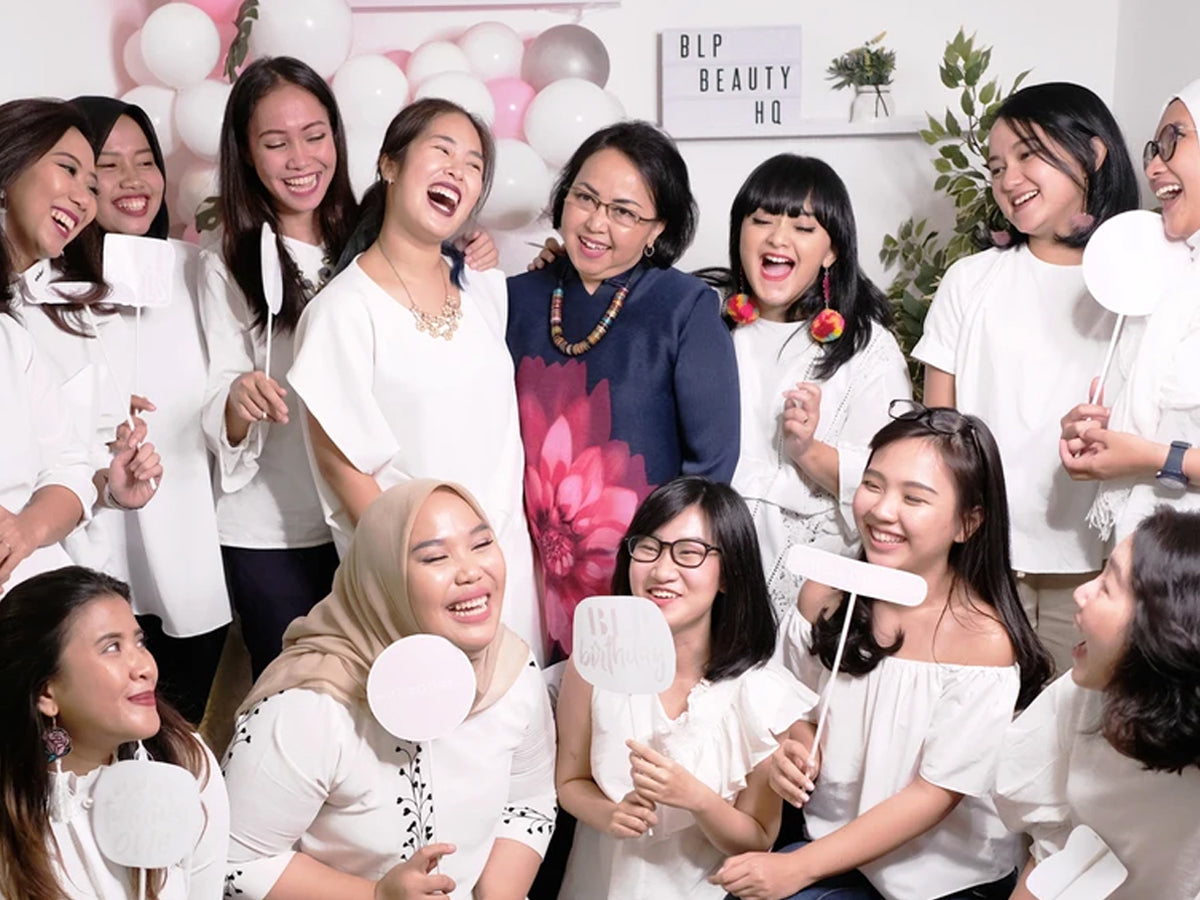 "One" is where it all began. Our first year is filled with struggles, tears of joy, late nights, tons of emails, meeting new faces, building from the ground up and so many memorable moments that have shaped us to be where we are today. After all those hard works, our birthday on June 15 is a chance for us to have a small party and enjoy the fruit of our first year's labor.
We invited four #BLPBirthday contest winners to take part in our special day, and it was nothing but all fun! The four girls were Sarah (@saraahnr), Josefine (@sefiiin), Irene (@renestrn) and Michellin (@chelliiin). Together with the BLP team they played "Guess the Shade," "No Mirror Lip Coat Challenge" and "Full Face using Lip Coats" so expect some smears of lip coats, endless laughs and perhaps some awkward moments. Then, we continued to a fun photo session with the whole team before having dinner together. "Makeup should empower ourselves. You will look beautiful with or without makeup, because beauty comes from within," our founder Lizzie Parra said in her speech that night.
Lastly, this celebration is for all you because without your support, we cannot make this happen. Here is our way of sharing what happened on our special day, as a beginning for many more special days to come. Let's get the fun begin!