#BLPFAM GYANDA | Complexion Makeup Mantras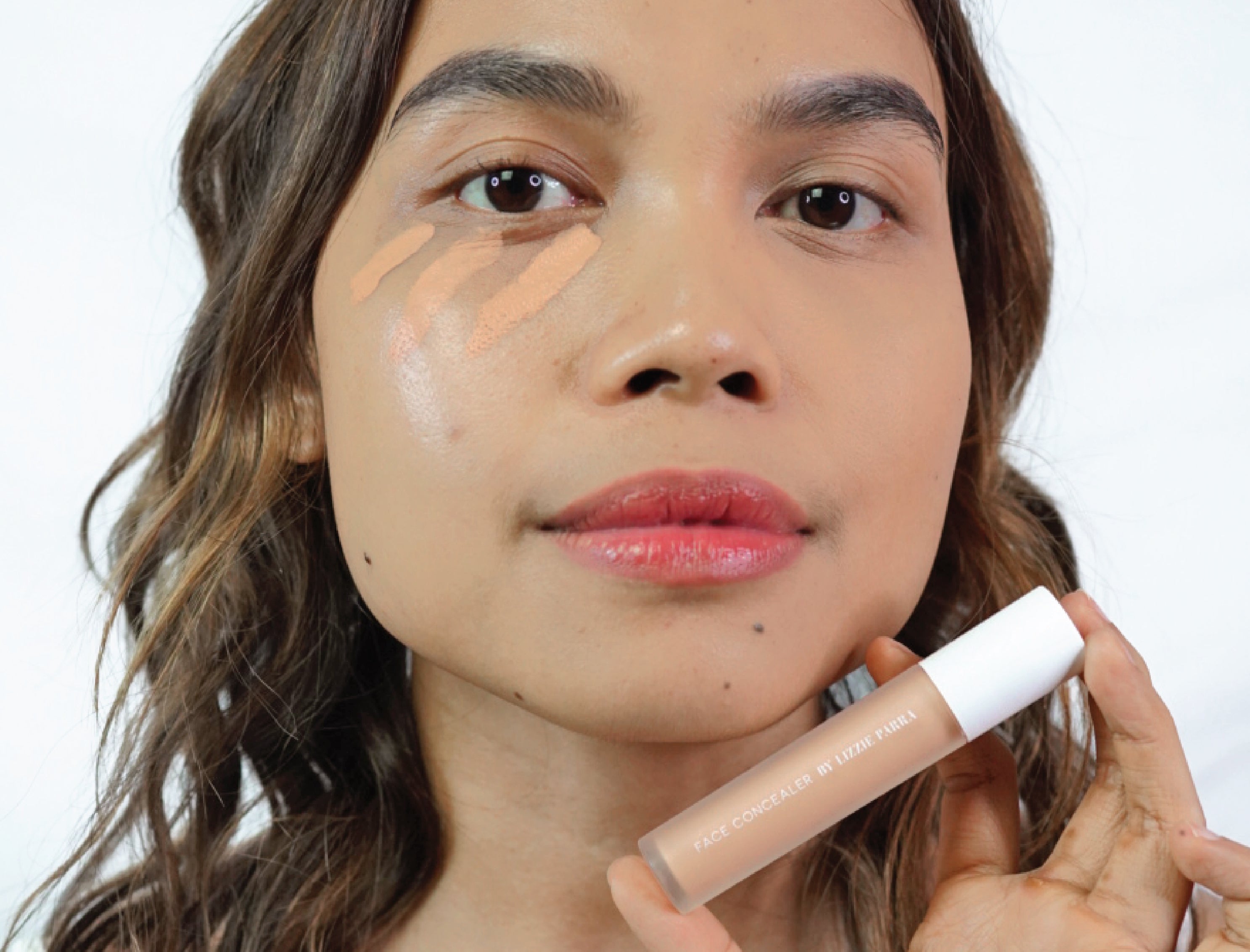 Pandemic might not be over yet but don't let it stop you from looking your best! We are sharing the same sentiment with the multitalented Gyanda, also known as @andaws on Instagram. Here, she spills the tips and tricks to look spot on at all times. Read on to steal a trick or two.
I keep myself productive by working out, coaching fitness classes, broadcasting every weekend, and making content on my social media platforms. Due to the pandemic, a lot of shifting happened – makeup used to be my main field of work although now it's a side hustle.
I realized that I am not the type of person who wears makeup at home without any special occasion. There's always a purpose for me to wear makeup: running errands, photoshoots, or making content. Whenever I'm not doing those activities, I feel very comfortable not wearing any makeup. 
Without a doubt, I wear less makeup during the pandemic. Yes, makeup is a mood and productivity booster but my activities are mainly working out, so bare-faced it is! There's this habit of mine where I either go bare-faced or put on a full face even though the result is a no-makeup makeup look. It's always all or nothing, never in between!
Speaking of complexion, can you share the step-by-step routine to achieve your version of no-makeup makeup look?
1. Complexion Base: I pick Multipurpose Tinted Sunscreen that evens out my skin tone while protecting it at the same time. It doesn't feel heavy at all, my skin still feels like skin, but better!
2. Color Corrector: My main concern is having dark under eyes, so Face Concealer Peach is the product I can't skip! A holy grail I must say. The main thing that differentiates me from wearing makeup and going bare-faced is the complexion around my eye area. Looking fresh is key!
3. Blush: Liquid blush is my resort for hassle-free flushed cheeks.
4. Eyes: Filling my brows and adding a swipe of mascara are necessary because being on fleek is never an option, it's a must.
5. Lips: For naturally luscious lips I always go with lip tint or tinted lip balm.
Being your holy grail, what makes a good color corrector for you? 
As the name suggests, a color corrector should be able to correct the bluish and purplish hue on my under eyes without creating a new color. Sometimes, a color corrector is too orange which adds another color – or too pinkish which is a cool tone. Mind that the hues under your eyes are cool tones so you should get a warm tone instead to balance everything out. The color should be just right in order to blend perfectly with the rest of the face. Deep peach is the answer to conceal the dark hues seamlessly. 
Do you have some tips to wear a color corrector for our fellow #BLPFam who has the same concern?
After lots of trial and error, these are what I usually do to uplift my sunken eyes:
I focus on areas with darker bluish and purplish hues. In my case, it's the area near my inner and outer corners.

Using a Face Concealer Peach as a color corrector isn't the same as using concealer. Use it only on the targeted areas and not all over the face!

You can also use Face Concealer Peach for dark acne scars, hyperpigmentation and around the lips area.

Whenever I'm using Face Concealer Peach, I don't feel the need to layer a different shade of Face Concealer unless I want to brighten my eyes. 
You might wonder what is the right order in applying concealer and foundation. There's no right and wrong, really. It's all about preference! Here's a little wrap up for you:
Wear your foundation before wearing Face Concealer Peach

For a hassle-free application, use Face Concealer Peach and directly continue with your complexion routine.

I usually apply foundation and leave room for the targeted areas. Afterward, I can correct and conceal.
Do you have any tips for #BLPFam with dry skin on wearing Face Concealer?
This is the trick I've been using for so long – never use Face Concealer directly under the eyes. I dot the Face Concealer around two fingers below my eyes and blend them upwards. This helps to prevent product build-up near the under eyes which might result in patchiness and accentuating fine lines. Prepping is also an important thing! On my dry skin, I always use a hydrating primer even though I've done my skincare routine in the morning. Lastly, setting your Face Concealer is mandatory no matter your skin type. For dry skin warriors, don't use Face Powder on the whole face, instead use it on the under eyes, smile lines, and areas that are prone to creasing.
What is flawless to you?
Being flawless means accepting your flaws and knowing how to deal with them. It doesn't mean to just leave your flaws the way they are – instead, learn how to treat them as a part of you. In my case, I have dark under eyes and yes, I know how to enhance them by wearing the right products. However, makeup is never a reason for me to not embrace my skin. I am proud to say that I am confident with, or without makeup.