#NOWTALKING | Redefining Flawless with Face Concealer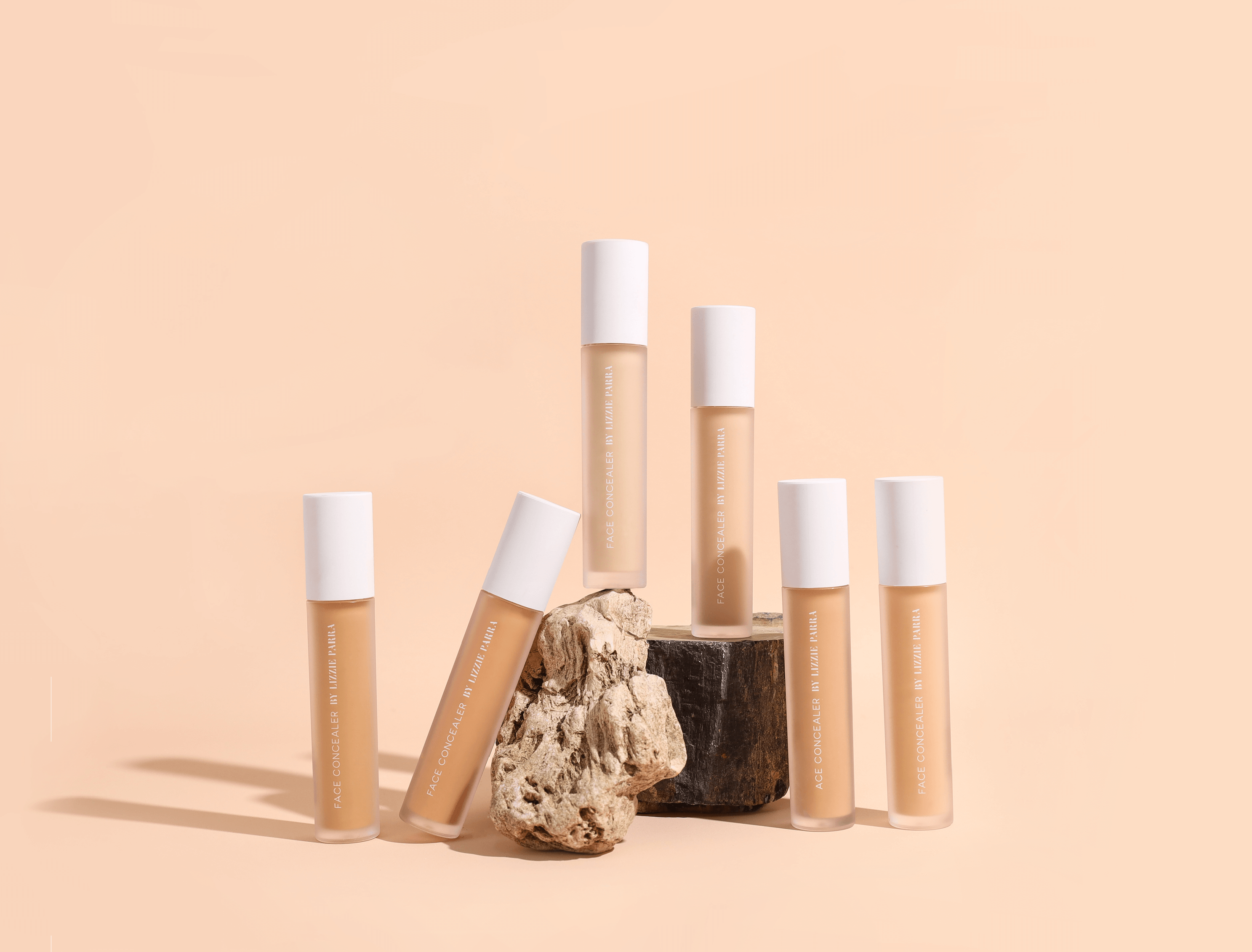 #BLPFam, you must have heard the word "flawless" dozens of times. But have you ever thought about what "flawless" really means to you? We'll go first. Being flawless equals showing the skin you are proud of! Instead of erasing the flaws, you are going to embrace your skin the way it is – with a touch of Face Concealer to elevate your complexion. Relax, it won't transform you to be a different person. It will bring out the best in you while keeping it real and natural!
Face Concealer works wonders, really. From helping you look refreshed after those sleepless nights to covering bad decisions, it is definitely a must-have in your makeup routine. This small yet powerful product is like a friend who's ready to take any challenges, at any time. 
Here are 5 reasons that makes Face Concealer the ultimate must-have:
1. It comes in six shades for light to dark skin tones
In addition to three O.G shades, Face Concealer now comes in six shades, including one color corrector for light to dark skin tones:
Vanilla has a fair beige color with neutral undertone for fair to light skin tones. It is the perfect match for those of you who have been using Face Base N10 and W10.
Light has a fair to light beige color with warm undertone for light to medium skin tones. It is the perfect match for those of you who have been using Face Base W10, W20 and N15.
Medium has a beige color with warm undertone for medium skin tones. It is the perfect match for those of you who have been using Face Base W20, N15, N20 and W25.
Tan has a medium beige color with warm undertone for tan skin tones. It is the perfect match for those of you who have been using Face Base W30, C30 and W35.
Honey has a deep beige color with warm undertone for tan to dark skin tones. It is the perfect match for those of you who have been using Face Base W35, N40 and N45.
Peach is a color corrector with peach to dark peach color to cancel out blue and purple hues that come from undereye circles. It works best for those of you with medium to dark skin tones who have been using Face Base W25 to N55. If you have a lighter shade and wish to use Peach, put a small amount of product on your hand first before applying subtly on the areas you want to work on.
2. Face Concealer is the instant skin fix
A multitasking marvel, Face Concealer is a liquid concealer that blurs the appearance of pores, covers dark spots, and hyperpigmentation with a hydrating effect. The coverage is buildable yet pigmented, so a little definitely goes a long way. The doe foot applicator makes it so effortless for you to cover a larger area – even you can have a full face with just Face Concealer on!
3. It feels lightweight but stays for long
Defining Face Concealer's consistency would be creamy and dreamy. It falls under the category of medium to full coverage to get the job done effortlessly, with matte to semi-matte finish depending on your skin type. At the same time, it feels weightless on the skin, is super blendable, not cake-y at all, and is longwearing. Once you glide on the Face Concealer, it really works like magic to achieve the skin of your dreams. 
4. Face Concealer is infused with skin-friendly ingredient, chamomile extract
Infused with chamomile extract that is known for its anti-inflammatory, anti-bacterial, anti-irritant, and calming properties, Face Concealer is your ultimate skin's best friend no matter your skin type. The extract helps defend the skin while preventing future breakouts, making it suitable for acne-prone skin. Plus, it's enriched with allantoin, caffeine, and UV protection!
5. Yes, you can make it personal thanks to its versatility
Medium to full coverage concealer is only for full-on, glam makeup looks. The formula is so good you can't help wanting to wear it 24/7 and of course, you can! 
Here are some tips, tricks, and takeaways to wear the Face Concealer:
To cover dark circles

and get your instant beauty sleep, apply Face Concealer

Peach

under your eye, but don't go too close near the eyes. Pat it gently using your fingers and let it set. You can set it with Face Powder or add another Face Concealer that matches your skin tone.

To create a lifted effect

, use Face Concealer to

highlight

your features. Pick 1 shade lighter than your skin tone and sweep Face Concealer on your cheekbones, brow bones, nose bridge, and cupid's bow. 

To brighten your eye area

, only dot Face Concealer on the inner and outer corners of your eyes. Gently blend with your fingers.

To prime your eyelids before eyeshadow

, dab Face Concealer on the lids before moving on to the rest of your routine. This will make the color of your makeup pop with an even base.

To get the perfect pout

,

apply Face Concealer on the center of your lips for a plumping effect. You can also clean the lips area, especially when wearing a bold color, using a detail brush and Face Concealer. 

To hide your secrets: acne scars, blemishes, dark spots, and tattoos

, just grab Face Concealer that matches your skin tone. Let it sit for a while before blending it with your preferred tools.
Now, choose your fighter:
Brush

is a great way for concentrated application such as covering acne scars or blemishes. Pro tip: use a flat or angled brush to cover your makeup mistakes precisely.
Easy Blend

is your go-to for a natural, even, and seamless appearance – preferably for larger areas such as dark circles. Pro tip: always use a damp sponge.
Finger

is the most practical way to do it besides getting full control over the amount of product and blendability. Use it to prime your eyelids and lips. Pro tip: use your ring finger as it applies the weakest pressure.
Take it easy, #BLPFam. At the end of the day, use anything that you're most comfortable with!
Face Concealer is essentially made for everyone, including men! You can always think of Face Concealer as camouflage rather than a makeup product. If you're imagining that you should go through your girlfriend's makeup routine to wear Face Concealer – the answer is nope, you don't have to! Use it as a standalone and you're good to go! It's really as simple as it gets.
If you want a little boost of confidence but are always on-the-go and love practicality, here are some quick tips for the guys:
Pick a shade that perfectly matches your skin tone to look as natural as possible, unless you're going to use foundation. 

Wise man says, a little goes a long way. Start by applying a little Face Concealer and start to work on the target areas. It is enough for nobody to notice.

Your finger is enough. Dab (do NOT rub) on the Face Concealer to blend. If you need more coverage, apply another layer. 
At long last, your complexion still looks like skin – leaving you flawless all day long.