#BLPGIRLS |  DEA RIZKITA, SHARING HER CALLING THROUGH DIGITAL PLATFORMS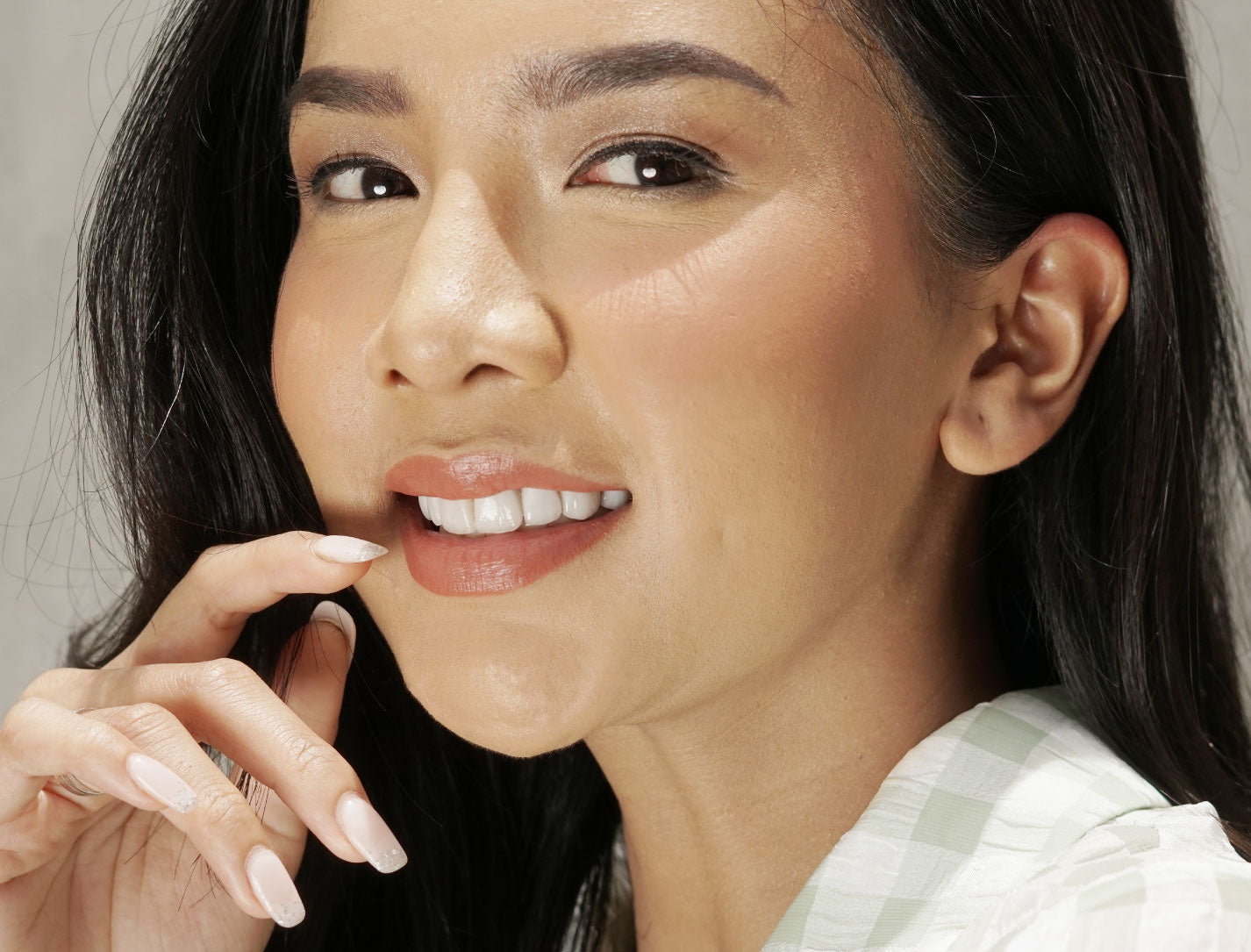 How do you utilise your social media, BLP Girls? The former third runner-up Putri Indonesia 2017, Dea Rizkita, has been utilizing her socials to serve a noble purpose: sharing what she is good at for people to learn from – in this case, communication and public speaking. 
On the side, she is also running a meditation and mindfulness program in Yogyakarta, Tentrem Ati, in her attempt to emphasize the importance of taking a break from routines. Keep reading to learn more about her journey in finding her calling, about building Tentrem Ati, and the impact of feeling beautiful everyday.
Hi, Dea! We find that you are active on your social media sharing about communication and public speaking. How was it all started?
I could say that the pandemic made it all happen. I rarely posted any content about public speaking in my social media before these all happened. In the early days of my career as a communication practitioner, my work involved a lot of traveling, so I barely had the time and energy to do such things. But then I got all of my jobs cancelled, and I feel there's a part inside me longing to share what I already have for people out there. Thankfully, the reception from internet users has been incredible! A simple thank you sent to my DM means a lot to me, and that is what keeps me going. 
Shifting from face-to-face teaching to digital, what are the ups and downs that you feel along the way?
The best part about sharing through digital platforms is definitely the ability to reach a wider audience. There are some limitations when it comes to learning face-to-face, like monetary and geographical limitations. On my end, a huge amount of my energy is also saved now that I can reach people across Indonesia in just 2 hours of my online class. However, it comes with some hiccups as well. Seeing facial expressions and body language of my class' participants turns out to be priceless, and that is what is lacking from online classes. I learned that I also gain energy from there. Apart from that, I found the hiccups challenged me to make the best out of what is available now.
Then how do you cope with the offline-to-online adjustment process?
I just learned a few things to keep the interaction going, regardless of what medium that I am using. A principle that I hold in high regard is that the best presentation is conversation. We usually fix our attention on the slides; from creating until presenting it. But we often forget that there are actual people watching and listening to us – they need our attention. So this is how I roll, I don't go with even a single presentation slide, and I do the teaching as if I am having a conversation with all the participants. That way, I hope that people could feel my presence, even through the internet and the webcam.
Looking back, can you share how you started your career to the point you are right now?
My first job was as a radio announcer. I could say, talking is the only ability that I am blessed with [laughs]. After one year of going on air, I braced myself to pursue my childhood dream: to be a Putri Indonesia. What was in the mind of a 12-year-old kid about being a Putri Indonesia was just the idea of wearing the crown and waving my hand to the crowd. Growing up, I learned to believe that Putri Indonesia contest is a good stepping stone for me to reach my bigger dreams. And it happened exactly as I believed, Putri Indonesia brought me to places. I had a comedy TV series on one of Indonesia's private TV stations. But at that time, I didn't feel like it was my place even though to be completely honest, the pay was good. I guess money is not the only factor that contributes to your fulfillment. Long story short, now I am confident to say that the only thing that sparks joy for me is sharing things that I am well-versed in: communication.
Other than being a communication practitioner, is there any other thing that you do on the side?
I co-founded Tentrem Ati, a Yogyakarta-based retreat platform with mindfulness and meditation approach. The idea of it was stemmed from my own personal experience. There were times when I felt stressed about how fast-paced my life was, and I ran to a retreat place in Bali. Then I thought, "Why don't I bring the experience somewhere else in the country?" If you joined our program, your days would be pretty much like these: doing meditation by the rice field, interacting with locals, harvesting fruits and veggies then having them for farm-to-table lunch. There will be psychology practitioners as well on site. Unfortunately, we have to pause everything in times of new normal. Considering what we have is not something that can be transferred online, we agreed on putting things on hold until it's safe to offer the experience again.
As someone who co-founded Tentrem Ati, how important is it in your opinion to retreat from routines?
Really, really important. As urban dwellers, our life pace is extremely fast. We feel that 24 hours is never enough, and we will never run out of things to do. Haunted by deadlines after deadlines, oftentimes, we put our focus only on ticking off our to-do list. We often forget that we need to look inward and take care of our mental wellbeing as well. Thus, resting is also productive. It retrieves our energy so we can work, perform, and decide better. This might sound absurd for some people, but I think it's something that can't be told; you need to feel the art of taking a break yourself to be able to wrap your head around it.
As a former beauty pageant finalist, what is beauty to you?
As cliche as it may sound, people say that beauty is in the eye of the beholder – it is subjective, and I fully agree with that. It depends on whether or not you can embrace all of your curves and edges, whether you look at yourself and see that you are beautiful. 
How important is it to feel beautiful?
When you feel beautiful, you feel confident. And when you feel confident, you will feel motivated. Try this real-life example: Go working with full-on work attire and makeup for a day and go bare-faced for another day. Compare how you feel throughout those two days. More likely than not, you will feel a boost of good mood on the days when you dress up and put on makeup. Try it yourself!
What stays the same, and what changed in your beauty approach during this new normal?
I guess nothing changed, really. I still wear my makeup whenever I teach online classes, go live on Instagram, or have meetings with clients just as if I'm going out. Why so? I think that looking presentable is my way to appreciate my audience. They already have the willingness to learn from me, sometimes there is even an admission fee that they need to pay, yet there they are. It's the least that I can do, to look at my best and to show that I take them seriously.