HOW TO | WHICH #FACEIT SHOULD YOU GET?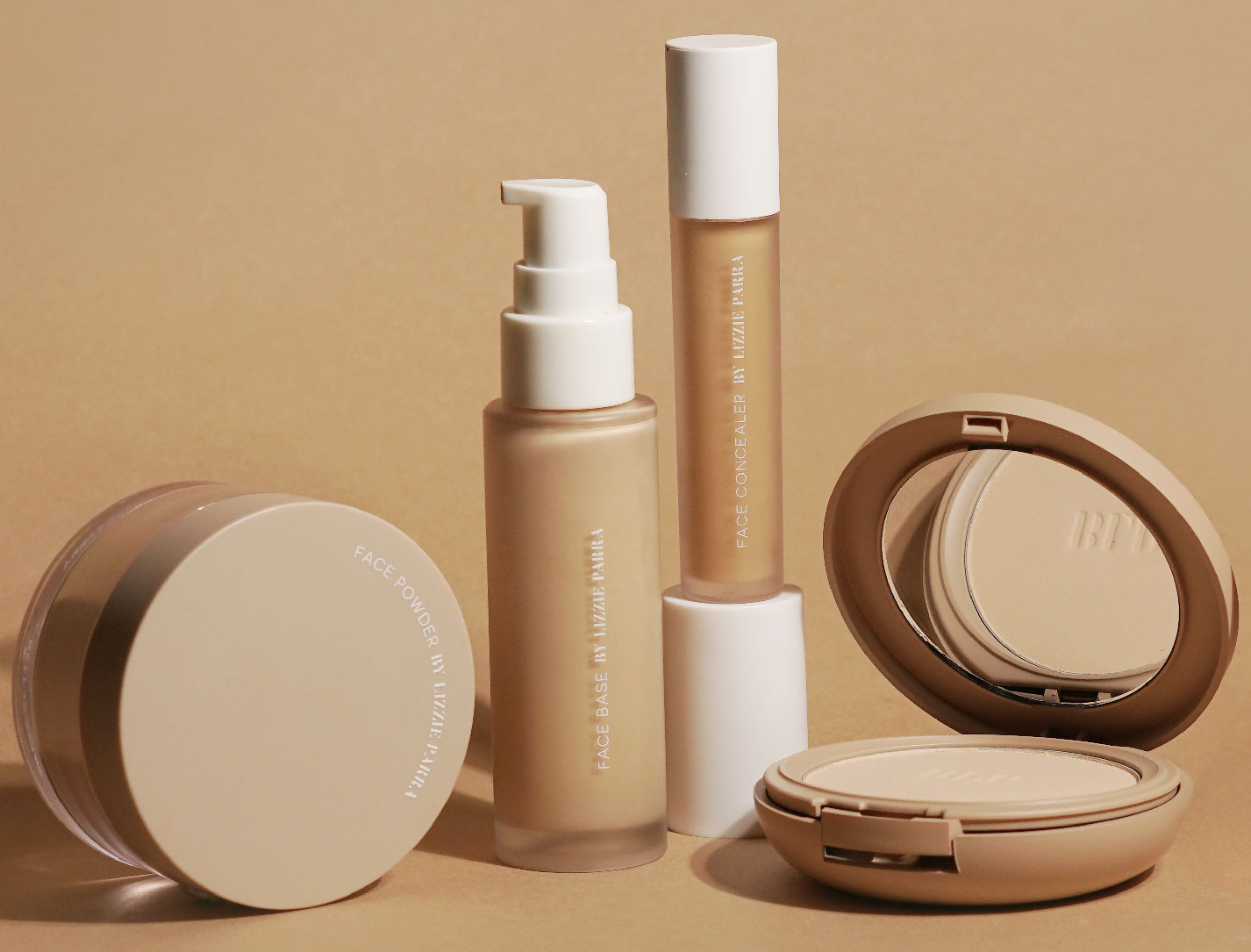 Have you ever wished for a certain finish of your complexion makeup? Have you ever faced a dilemma when selecting between Face Base or Face Powder?
Look no further than this quiz! Answer some of these questions below to know which #FaceIt product fits your makeup goal best. Let's meet your #FaceIt match!
ANSWER THESE QUESTIONS:
Question 1: You apply a complexion product because...
a. You want to look fresher like you just showered.
b. You like the idea of wearing a soft-focus filter in real life.
c. You prefer to effectively cover up some particular areas.
d. You want to show up looking effortlessly flawless.
Question 2: Your perfect complexion product could be described as...
a. Light coverage but with a noticeable result.
b. Perfect for midday touch-ups.
c. Punchy and high in coverage with a feel-good formula.
d. Skin-enhancing power with UV protection.
Question 3: Your overall makeup style is…
a. I-woke-up-like-this look. You're happy with brushed-up brows, mascara and a base that still looks like your skin, but fresher.
b. Natural. You find comfort in showing up with even complexion in light-to-medium coverage, subtle lip colors and sheer blush.
c. Polished. You fancy an even complexion that is free from imperfections.
d. Luminous and timeless. You like a look that you can wear both for the everyday and for special occasions.
Question 4: The finish look that you look for is...
a. Sheer as if you are wearing nothing but boosts your confidence well.
b. Lit from within. Just like your skin but much, much fresher.
c. Absolutely flawless. Showing no imperfections and very even complexion.
d. Like a second skin. Still displaying your inner natural glow with an enhanced result.
Question 5: Your skin type is…
a. Pretty oily, especially later in the day so you need a formula that has mattifying power.
b. Normal to dry, you need a formula with hydrating agents.
c. Dehydrated, you need a formula that won't settle into fine lines.
d. Normal to combination, you have a relatively low-maintenance skin that produces oil in a tolerable amount after a few hours.
THE #FACEIT FOR YOU:
You believe in the power of small changes. Sheer complexion doesn't scare you. In fact, quick and minimalist products will always be your go-to. Products with minimal effort strike your fancy yet you like the confidence that comes with having a fresh face.
Face Powder will be your ride-or-die product if you like no-makeup makeup style. It is known for its filtered-skin effect plus its mattifying power – perfect to blot, to bake or to set makeup. Another plus: it comes with a mesh separator for a mess-free application.
You count on no-frill products, those that deliver significant results yet wearable for the everyday without the extra effort. Practicality is something that you value, so you look for products that could be applied with ease.  
Compact Powder gives a natural, fresh look while soft-blurring your pores. It is also equipped with a moisturizing agent: vegetable squalane oil. If you usually shy away from using powder in fear that it will be too drying on the skin, count on this one instead! It will give the hydration your skin deserves. It is also easy to be carried around – perfect for touch-ups!
Coverage is what you are looking for in a complexion product but perhaps you feel that foundation is too covering. You subscribe to the idea that spot-correcting is more than enough as it could also result in a flawless complexion, given the right formula and way of application.
Face Concealer is just perfect to look presentable in a short amount of time, thanks to its high coverage. Comes creamy and blendable, it won't crease into any fine lines, making it safe to use for any skin type. The cherry on top: its big doe-foot applicator. One dip is enough for your full-face beat for a time-saving and hygienic experience.
You are always the one who goes the extra mile with makeup application, while still looking like yourself. You'll do whatever it takes to achieve the look that you're comfortable with.
Face Base is the ultimate tool to up your complexion game as it delivers a natural and radiant finish in a coverage that you can build as you like it. Comes with a very thin, liquid-y formula, it is comfortable to be used in the long haul. What's better: It goes beyond how it looks on the skin as it is formulated with skin-loving ingredients like chamomile extract, allantoin, caffeine and UV protection.