#BLPGIRLS | Denia, Living a Carbon-Conscious Lifestyle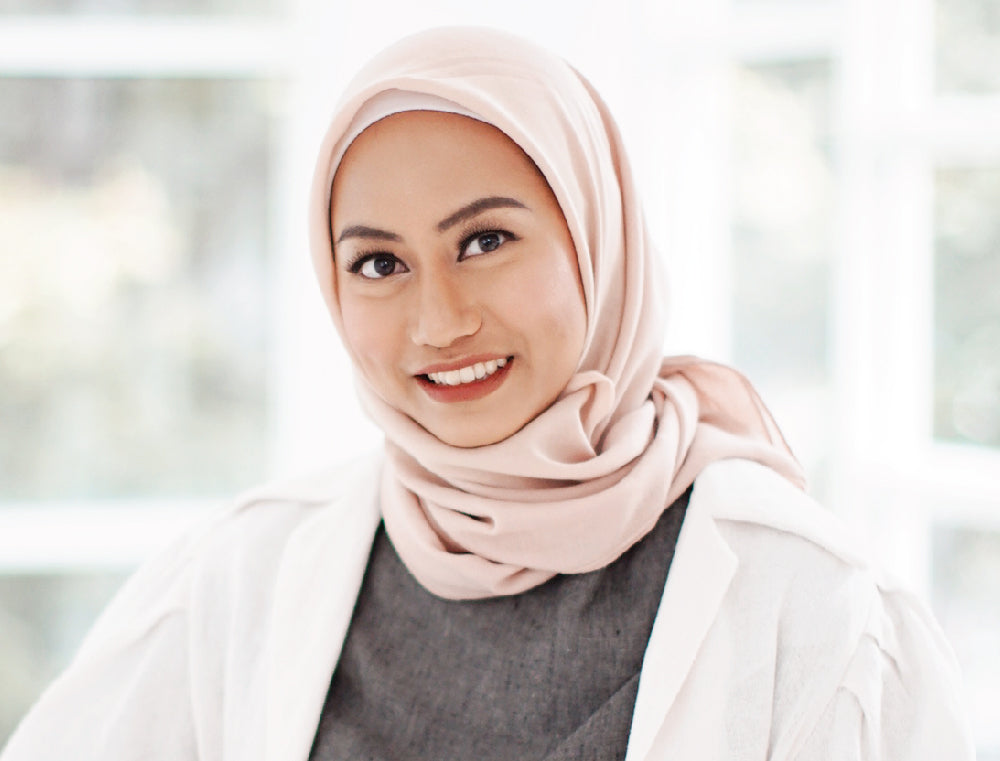 What comes across your mind when you hear the term "sustainable living"? Have you ever tried practising a more sustainable lifestyle? With Denia Isetianti, the founder and CEO of Cleanomic, a community-based platform with a focus on eco-conscious lifestyle, we tried to understand what it really means to live a sustainable lifestyle and be kind to mother nature the best we can.
Read our chatter about her burning concern towards the environment, leading by example and starting small in doing mindful endeavors, below!
Hi Denia! Can you tell us what Cleanomic is?
Cleanomic is a social platform with a mission to spread awareness about environmentally conscious lifestyle, one step at a time. The name Cleanomic is a shortened form of "Clean Economy." The heart of the content that we produce lies in the name; we want to encourage consumers and businesses to keep the environment in mind before making a purchase decision.
What are the values you uphold that made Cleanomic happen?
As a corporate lawyer, I make a living out of giving advice to my clients on how to do business in Indonesia. I have a passion for economic activities for one reason: It is integral in human lives and our lives are closely tied to economic activities. Unfortunately a lot of environmental issues stem from these profit-making commercials. Our lives are supported by it but if we don't do it mindfully, it could boomerang on us. This realization gave a breath to Cleanomic.
How did the mindset come to you?
There was this one triggering moment where I just got my hands on my online shopping package. I am a working mom so I resort to online stores to make a purchase of household items. To my surprise, the amount of plastic that came outweighed the things that I bought. Isn't that concerning? That was the point where I reckoned; there's got to be a better way to do this.
Not so long after, I saw a viral video online about a British diver filmed himself diving through a sea of plastic rubbish in Nusa Penida, Bali. Everything just added up and I found my calling to do something to help address this climate concern of mine. 
What has changed from the first time you responded to your calling and also, what has stayed constant through every new project?
At first, I just wanted to document my learning process in implementing a carbon-conscious lifestyle. From sorting out trash that can still be useful, using reusable goods, composting and other things related. But then I questioned myself, what's next? If you go through our channels now, it's not only about less or zero waste. We are aiming for a holistic approach to an earth-friendly lifestyle. We assigned one specific topic every month like green business, green tech, green creators, green financing, green investments, green politics and green energies. I believe that our contribution towards the environment can be channeled from diverse industries.
What are other real-life implementations for the future of the earth besides running Cleanomic?
I just finished building a living space with less carbon concept. We call it the minisponsible house. It is a three-story building with relatively small space (hence, the word 'mini') that is designed in such a way to minimize our own carbon footprint while we are at home. There are different aspects that we try to tackle, not only the composting system to eliminate food waste but also the water recycling system. Water that we use in the sink is processed to go into our toilet. We also do rain water harvesting, where we store rain water to be reused. We use solar panels and furniture from recycled materials.
If we want to be more environmentally responsible, where can we start? 
The simplest way to do it is to follow some accounts that talk about green lifestyle. Here's the thing – if we're not aware of it, we won't pay attention. If we don't pay attention, we won't change our ways. Having awareness is always a good start. Try to map out why this is important and when we have fully grasped the urgency, we can always find feasible solutions according to our own condition. Find the sweet spot between our good intentions and what works for us. Every single day, we watch and read millions of types of content from Instagram, YouTube, you name it. I know it's hard to ditch those meme accounts (laughs), but try to balance your digital content consumption with things that are packed with information to educate ourselves.
What do you want to say to people who haven't been informed about the importance of being environmentally-conscious?
First and foremost, we have to get the idea that every single person generates environmental impact. The thing is, are you generating positive or negative impact? Say, when we throw our trash in the rubbish bin, in a few hours time those trash will be transferred to a different place. We might not see it as a problem anymore because it's not in our backyard, but it becomes someone else's problem. It stays in our landfills. How do we respond to that? 
 
Second, we as consumers have a say in the economy at large. We have the power to choose which product and brands that we want to support. We have the power to help brands and companies to thrive. Which brands and companies that you support and how do they decide to impact the environment in the long run?
What is beauty to you?
Beauty equals confidence in embracing the skin you're born with and doing things to give it extra care. If you ask me, I feel the most beautiful the moment I can accept myself and be happy with it!
What does your beauty routine look like?
I have a very minimalist beauty routine, especially in this WFH period. Prior to WFH, I already have a minimalist approach, like using multi-purpose products. I opt for foundations that are infused with UV protection, for instance. In terms of skin care, I only use facial oil to do basically everything – to act as a serum, as a moisturizer and as an oil cleanser. Another major adjustment for me is I try to be extra selective about makeup brands that I wear. I only support makeup brands if they have extended producer waste collection and other environmental initiatives. There are a lot of local brands that have actually done these things and I couldn't be prouder. I uphold this principle not only for makeup brands as I only support businesses that have the same concern towards the environment, however small. 
ON DENIA: