#BLPIRL | Beauty Space BLP Finally Arrives in Bekasi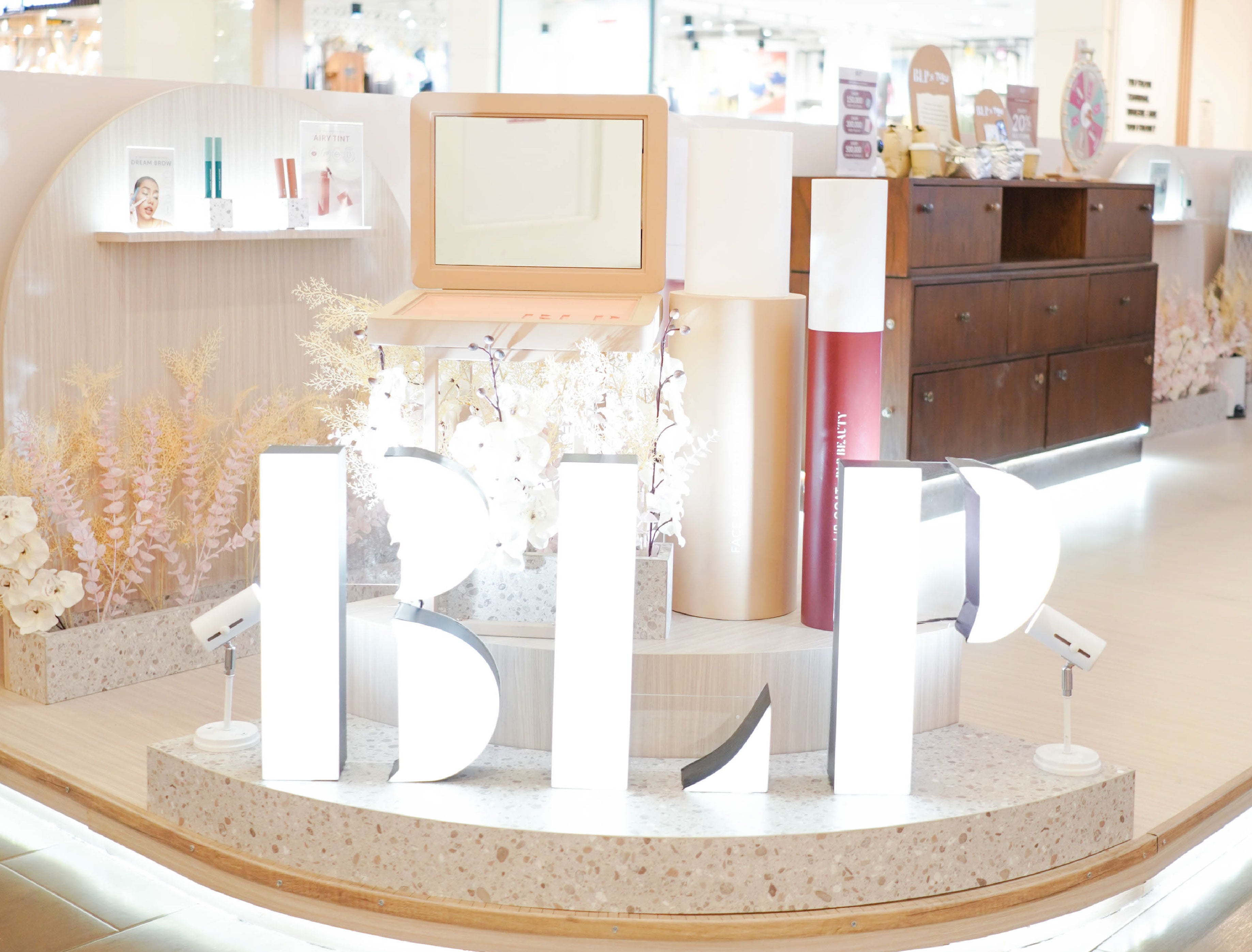 Beauty Space BLP found a new home in Summarecon Mall Bekasi. Read more to see why it is a special space!
Your request is our command, #BLPFam; since the early opening days of Beauty Space BLP a lot of #BLPFam has requested our presence in Bekasi. Opportunity finally knocked our door in 2023 and in September we made that a reality. Finding home in Summarecon Mal Bekasi, we excitedly launched a new concept of Beauty Space – an island, instead of a full store.
This Beauty Space is special for so many reasons. Firstly, the timeline to put everything together is shorter than the other Beauty Space. We only had a month, and the result was a total success! Secondly, the inspiration for this island store is different from the rest. Usually Beauty Space BLP is designed based on a room in a home, yet this one is imagined as a foyer area. Thus you will find a combination of warm materials such as wood, paired with natural elements as if you've just entered a home.
What's not to miss is also a special giant mockup of BLP's bestsellers greeting you as you enter the island. Take a selfie on the giant Face Glow and tag us if you pay a visit! Don't forget to bring your empties as well and drop them at #BLPRecycle box to collect the stamps.
And with each Beauty Space BLP, we always want to provide #BLPFam with a space to feel at home and experience BLP to the fullest. On the grand opening weekend we invited some new and familiar faces to gather and be among the firsts to experience Beauty Space BLP Bekasi. 
The invited #BLPFam also got the chance to try our upcoming product: Makeup Seal and Lock, plus Lip Liner! We definitely had lots of funs and couldn't wait to see each other again in the next #BLPIRL.
If you missed out on the excitement of Beauty Space BLP Bekasi, watch the video here: