HOW TO | FACE THE DAY WITH MAKEUP SEAL & LOCK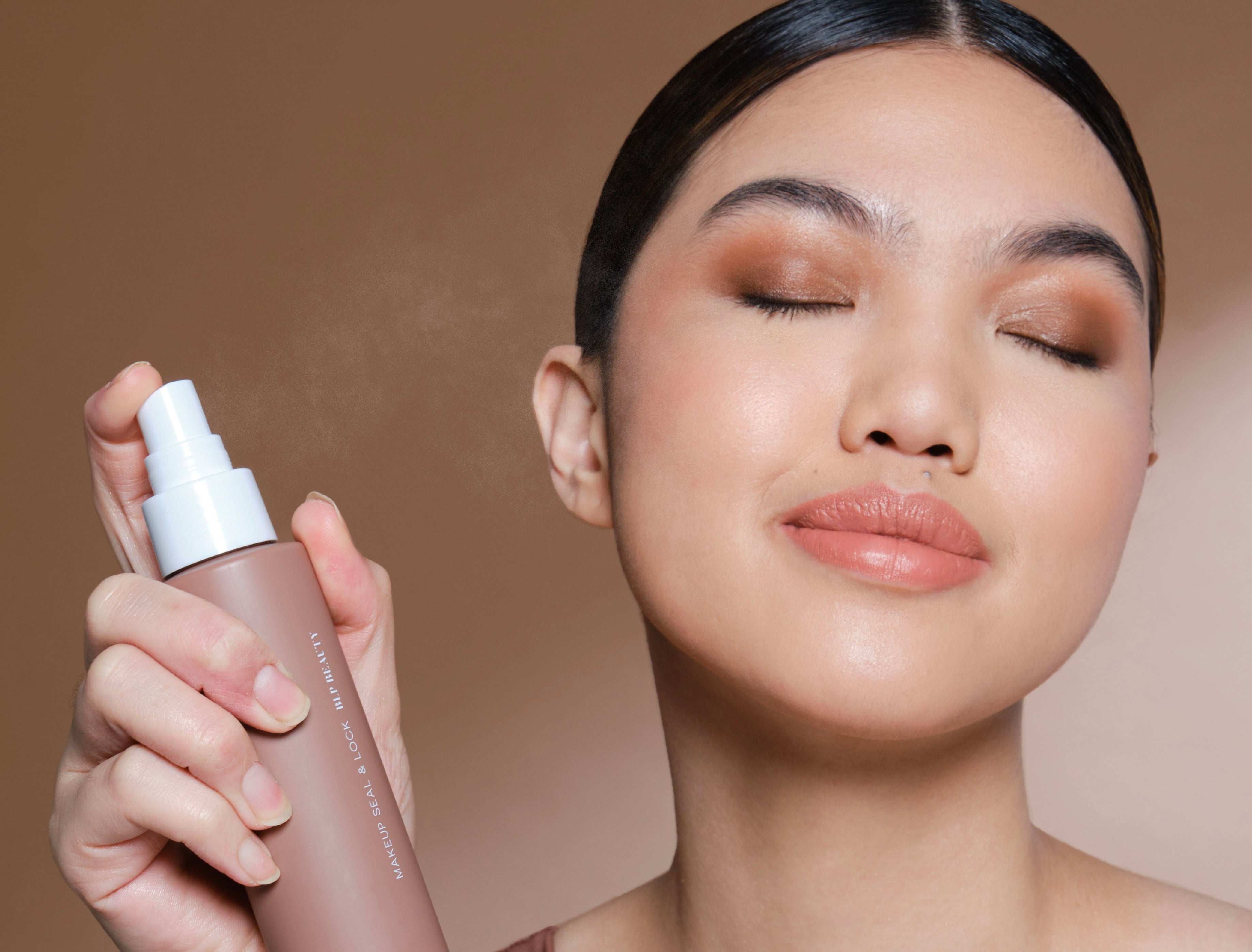 If you have oily skin or struggle to keep your makeup lasting all day, Makeup Seal & Lock has got your back!
We all know the struggle of trying to maintain a fresh makeup look throughout the day, especially for those with oily skin. You may have experienced yourself: smudged makeup, patchy makeup, or uneven base makeup – with no chance of touching up. This is why we have come up with a product that helps seal and lock the makeup no matter your skin type: Makeup Seal & Lock.
A great pairing to the crowd favorite Makeup Fixer, Makeup Seal & Lock is made to lock your makeup with satin-matte finish. It is the perfect setting spray, offering the additional benefit of reducing shine and minimizing pore appearance, thanks to its skin-loving ingredients: green tea extract, Tremella fuciformis extract, and vitamin E. It also comes with a fine spray that ensures equal mist distribution.
Without further ado, let's dive into the beauty hacks that you can try using Makeup Seal & Lock to confidently face the day with long-lasting makeup!
Spray Makeup Seal & Lock before starting your makeup routine to create a great canvas and ensure your makeup stays put, even on the oiliest of days. You can also spray it in between any layer of #FaceIt.
When applying eyeshadow, spray Makeup Seal & Lock on your eyeshadow brush before blending. This trick enhances the intensity of your eyeshadow and keeps it crease-free throughout the day.
To seal the deal, set your makeup with Makeup Seal & Lock that has a film-forming effect to secure your makeup in place from day to night. Give yourself a quick spritz on the go for a refreshing pick-me-up.