EVERYTHING YOU NEED TO KNOW ABOUT COVER CUSHION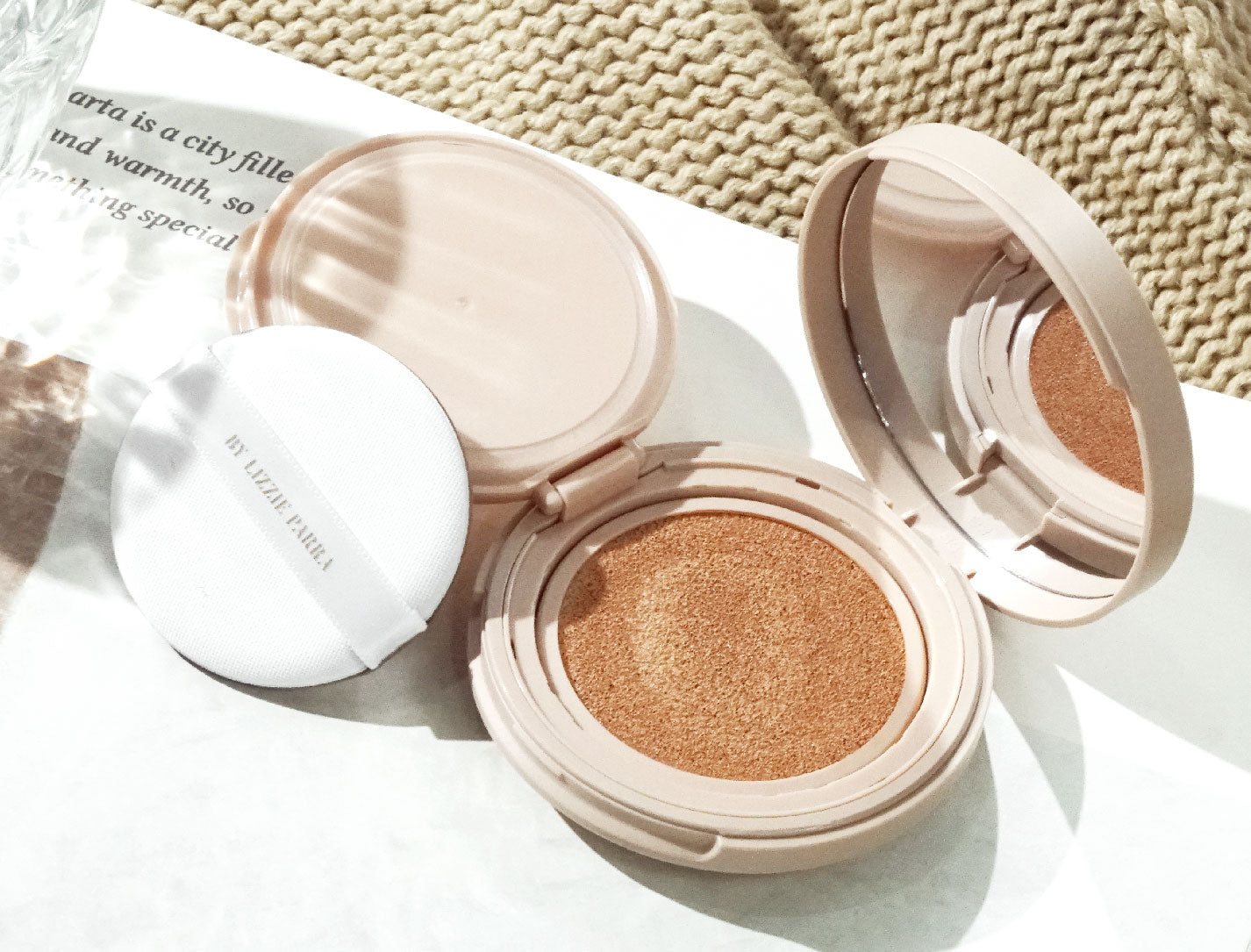 What's your standard of beauty? At BLP, confidence is our only standard. Yes, we firmly believe that no matter what your features and skin tones are, you can look good if you have already felt good inside, and vice versa – if you look good on the outside, that great outlook can empower yourself within.
When it comes to complexion makeup, the same belief remains. Each product, no matter the formula or coverage, should reflect who you really are and add a boost of confidence in your day-to-day hustles. This message resonates deeply with our latest addition to #FaceIt lineup,
Cover Cushion
. Aiming to equip you with easy, compact, everyday base makeup, BLP Team develops the perfect cushion formula – the one that delivers lasting, fuller coverage with powerful SPF 50+/PA+++!
Cover Cushion, as the name suggests, is all about the coverage. It covers your skin in medium-to-full breathable coverage in weightless, easy-to-wear texture. Simply tap tap tap all over your face, then you can instantly see evened out, flawless result. Arriving in 9 shades from Ivory (N10) to Amber (N40), Cover Cushion is made to enhance your own complexion, by covering the skin without erasing the features.
The formula will sit extra comfortably on your skin, as it is moisturizing and dermatologically tested. Enriched with chamomile extract, the lightweight cushion foundation penetrates into the skin to act as a non-comedogenic agent and prevents inflammation. Yes, this means that no cake-y feeling, no crease, no dry flakes, only radiant, fresh-looking complexion that's actually achievable!
Packed in light, travel friendly compact case, Cover Cushion is like your best friend who you can rely on, come rain or snow. It fits in any kind of bag you bring, allowing you to do quick touch-ups anywhere you go. Even when you are in a rush, you can trust Cover Cushion to elevate your complexion at ease.
What's even better, the puff applicator is waterproof so you can maximize the product application and optimize the coverage of the formula. The compact packaging also comes with a mirror so you can re-apply strategically as you go (we know the area under the mask will be the trickiest).
To get the best out of Cover Cushion, we list down some things to remember as you apply it. Take note and put them into practice – we promise they will be worth it!
1. Apply Cover Cushion after sunscreen
Yes, even with extra sun protection, we still believe in applying physical sunscreen prior to wearing makeup. It is meant to lock in your skincare and add a layer of protection against the mighty sun. 
2. One tap one face
You will only need to tap Cover Cushion once, given that you press it and cover the puff fully, to cover your entire face. Not only do you save more product, you also save a little bit of time when getting ready!
3. Pat extra oil before touching up
When you are about to do touch ups, blot extra oil on your face first using oil paper or tissue before reapplying. This move ensures the best coverage, preventing the formula from moving or "cracking."
4. Use the darker shades as contour
Just like Face Base, you can utilize the darker shades of Cover Cushion to create subtle contour and add extra definition to your complexion. Pat gently and blend with brush if needed, so there is no harsh line.
With all the goodness packed in Cover Cushion, who can resist this all-in-one complexion treat? Make it your own: the quick route to flawless, radiant, even skin!