EYE COLLECTION LAUNCH: A SLUMBER PARTY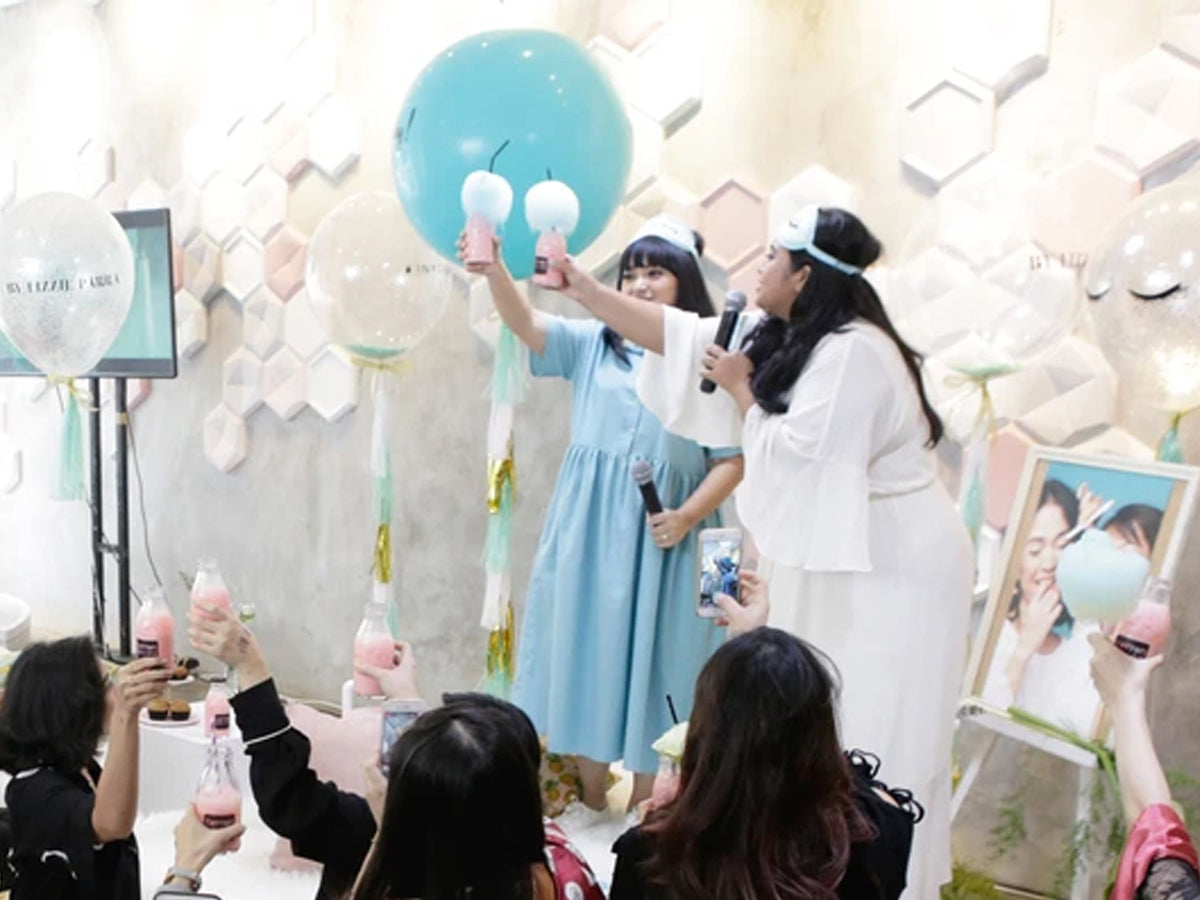 On July 10, after a year-long preparation and production development, we marked a new milestone by launching our first ever eye collection with a proper hashtag to go with it: #InYourEyes. Together with our inner circle and beauty enthusiasts, we threw a slumber party at Wonderbelle Beauty Bar to celebrate the launch of not one, or two, or three, but five new products in the collection.
"BLP Beauty has always been about being confident and comfortable with yourself. And now, we introduce new color to go with the eye collection – a vibrant and fresh minty green," explained our founder Lizzie Parra in her opening speech. Led by Uchita Pohan, the launching party was ultimately a blast. The guests joined "Blindfolded Makeup Challenge" and "Eyeshadow Pen in the Bottle Challenge" while being treated to gel manicures by Wonderbelle team, yummy snacks from Kitchen Dose, healthy juice from Naked Press and cotton candy goodness of Cotton Drops.
Meanwhile, our new series of eyeshadow pens in Harvest Gold, Crème Gold, Copper Brown and Charcoal Black, as well as dual eye definer, were nicely showcased thanks to Hue Decoration for the flower works that were completed by Jacquelle Beaute's combs, mirrors and various delicate props. The room was also spiced up with The Balloon Studio's gigantic balloons and Sans Fabric's bean bags.
The guests who all looked comfortable in their pajamas (yes, it was the dresscode!) had the chance to be the first to test out and play around with our new products. They brought home cute eye masks with eyelashes from Artisan Studio to complement their makeup looks. And now, we keep our eyes peeled for your feedbacks. Share your story with us because we want to know what's #InYourEyes!