NOW TALKING | ALL ABOUT POWER LINER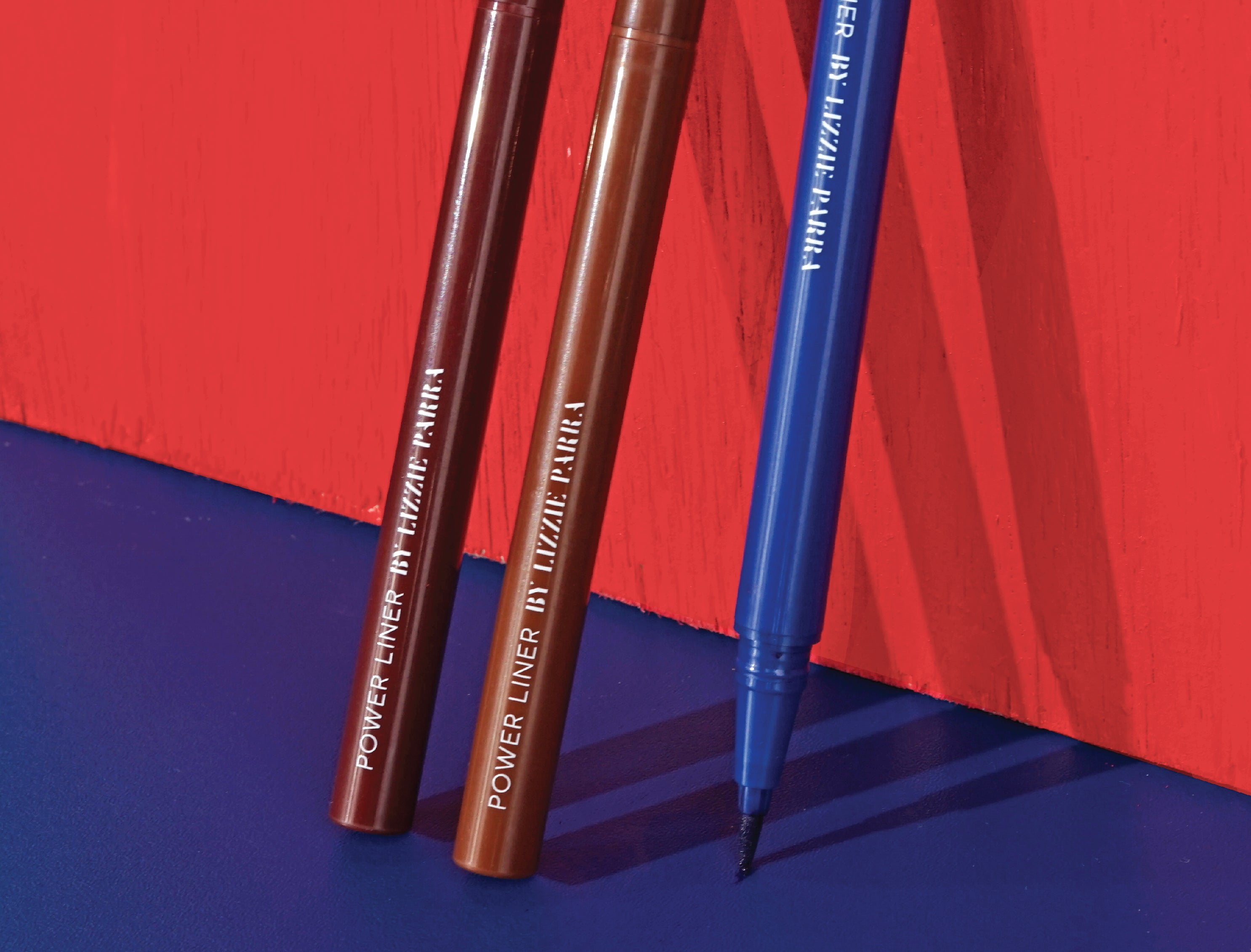 Mask on, eye makeup on! Who agrees with us?
Yes, even though we have to put on a mask when we venture outside, we can still show off our personality, channel our creativity and convey our expression with the latest addition to #InYourEyes,
Power Liner
. 
Power Liner has this ability to inject extra power for you to go through your day. With its water-resistant, extra pigmented formula, one swipe of Power Liner can already take your look to the next level. It allows you to simply be more: be more confident, more playful, more outgoing, giving you extra energy!
Behind the making of Power Liner
It all started from our founder, Lizzie Parra, who wished to find colorful eyeliner in Indonesia, but hasn't found any liquid eyeliner that comes in playful shades. That encounter kickstarted the product development process back in 2020, right when wearing bolder eye makeup was more relevant than ever.
"We want to create a product that is unique, something you cannot find in other local brands at the moment. We believe that with only a touch of color you can already change your entire look. Power Liner is a tool of creativity – to say more through the eyes," she explained.
The process to decide on the right colors was not an easy one. For instance, when we worked on Cobalt, we wanted to find the right shade of blue that pops up but is still wearable. Then also came Crimson and Copper, each with its own challenge to decide on the right shade and the formula.
The power within
Comes in three wearable vibrant colors, Cobalt, Copper and Crimson, Power Liner is designed to last all day – come (literally) rain or sun. Power Liner also dries fast so that you can skip the smudgy part, and is still easy to clean.
When it comes to deciding which Power Liner to snag, we are partial to getting all shades instead! Take Crimson to that meeting at the beginning of the week, have a little bit of fun during online hangout with Cobalt and have a low-key weekend with Copper #InYourEyes.
Each Power Liner color is designated to complement any skin tone as we believe that everyone deserves to claim their power! Plus, with its pointy marker-like tip, any style of eyeliner can be done easily, even for the newbies. Our advice: Just wing it!
Now go make your eyes pop because there isn't any better time to be experimental with your makeup than now. Experience the water-resistant formula and just BE MORE.