NOW TALKING | HOW TO BE MORE WITH POWER LINER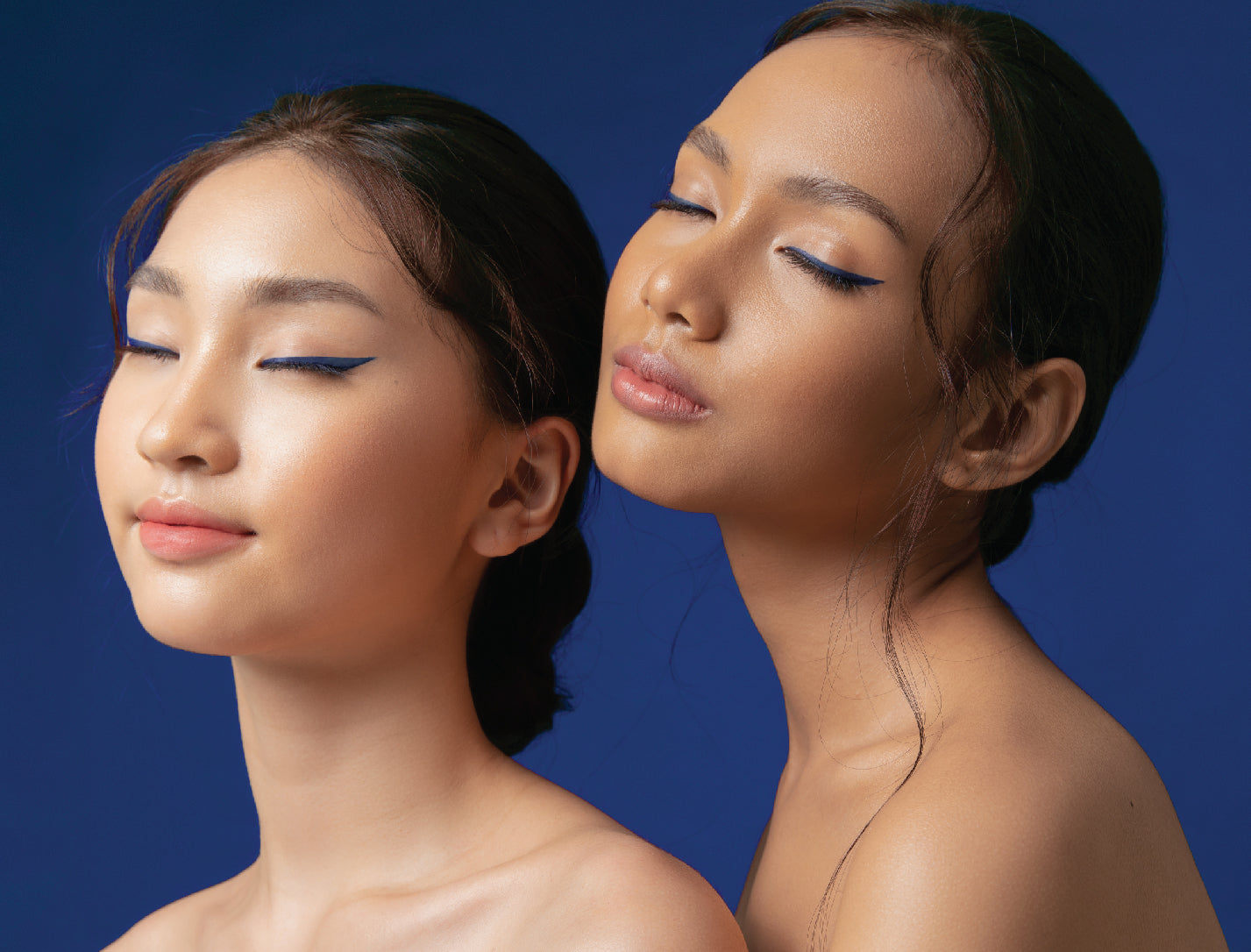 Powerful shades can give us an equally powerful feeling. So here's a good news: A little twist gives impact just as much as full-on makeup. With the help of Power Liner, channel your wish to be more – read on and find out which "more" you are in the mood for!
BE MORE CONFIDENT
Look closer, and you'll see the little yet impactful touch in the eyes! It is as simple as adding another layer of winged liner, stacked on top of the first one. Use a different color than the first layer to make it visible.
To do this look, first, draw your liner as close as you can get to the lash with Eye Definer Noir. Then, add another stack right on top of it with Power Liner Crimson. Near the tear duct, use Face Glow Dawn and Dusk for extra glow.
#OnTheLips, let's try to go neutral yet still pretty with Lip Bullet Cannoli. This color will shift the focus on the eyes only and balance the whole look.
BE MORE UNIQUE
First, draw your winged liner as high as you want it to using the dark cyan Power Liner Cobalt. Then add this one extra touch to elevate your eye makeup to the next level. Look straight in the mirror and keep your eyes open. Next, draw a half-rounded line that sits just above your crease. Start from the middle of your crease and draw until the outer corner of your eye.
To match the graphic eye look, go easy with the lips. Swipe Lip Bullet Pavlova all over your lips, then add Lip Stain Grenadine Red in the middle. Start light and blend by tapping with your fingers.
BE MORE OUTSTANDING
Another easy feat to elevate your eye makeup, just draw a floating liner! The how-to: Draw a winged liner with Power Liner Copper and add a frame to your crease. It is pretty much the same with the previous look, but as the name suggests, let it float and do not connect the line to the winged liner. 
This style gives a modern feel to your overall look. Just like any other look inspos, resort to Lip Bullet Cannoli or any other neutral colors like Lip Bullet Pretzel. Add Lip Glaze Sparkling Rosé for a glossy flair. 
BE MORE FEARLESS
The most intense look of them all, this one requires a bit more precision to create it. But don't be intimidated just yet, the trick is just to create an outline based on your winged liner. After you create one with Power Liner Crimson, grab your Matte Liner Pitch Black and trace along the previous line that you draw.
For the lips, try to go bolder to give the same level of intensity. You can make use of Lip Bullet Parfait or your other favorite red #OnTheLips. And let Lip Glaze Sparkling Rosé create an additional statement.
We hope that these inspos could be your guide when you want to be more. Who could have thought that looking extra requires just a little more effort? If you happen to try some of these looks, do share your look and tag us, BLP Girls!