HOW TO | ONE BRAND MAKEUP TUTORIAL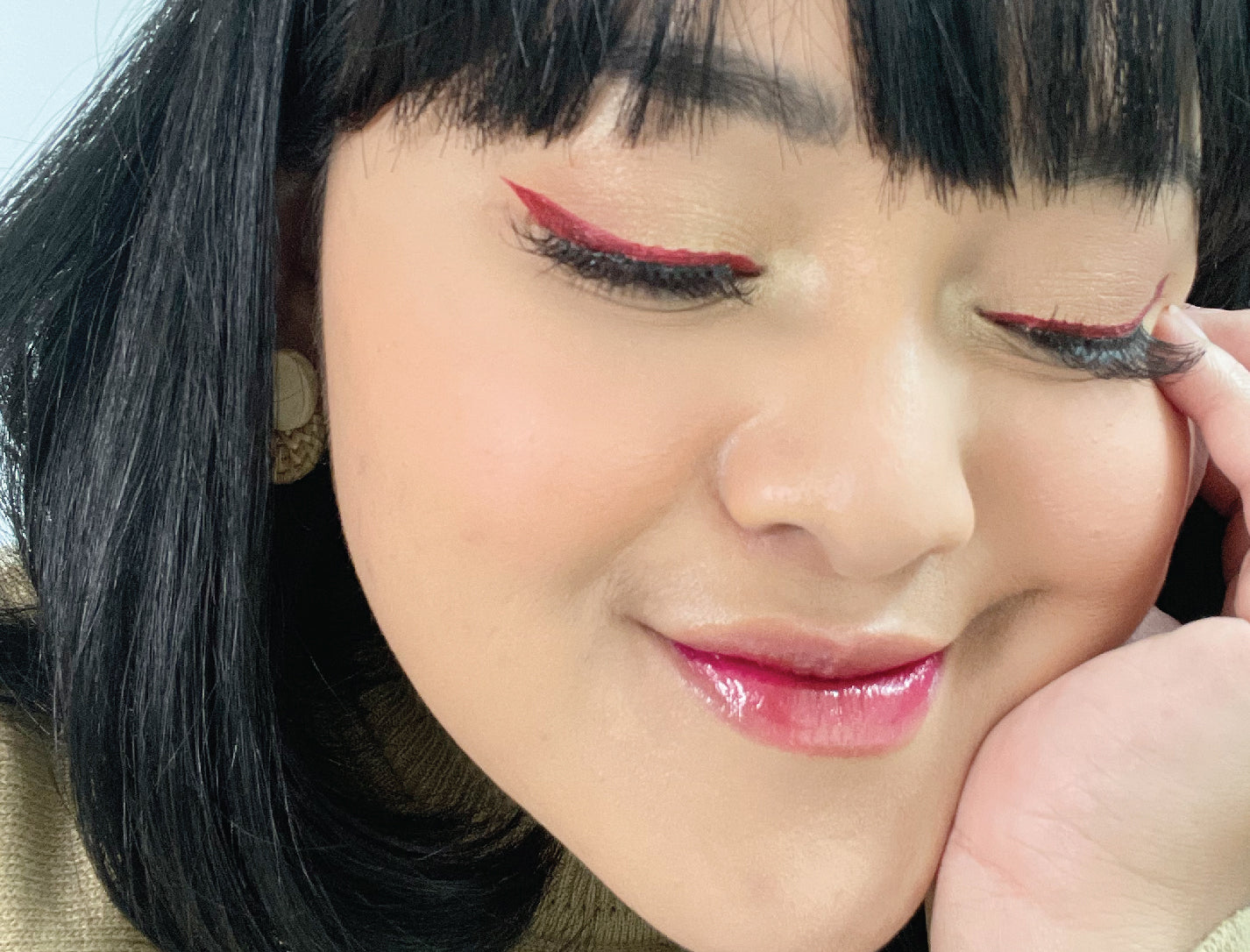 Whether you want to do a bold look or an easy everyday makeup, there are a series of #FaceIt, #InYourEyes and #OnTheLips ready to make you feel at your best self in.
Lizzie Parra herself will show you how you can do a one-brand makeup look using all BLP everything. When our products are combined together, they will blend and fuse like a dream. Prove it yourself and if you are unsure of the how, follow these tutorial:
1. 
First, prep the skin with
Makeup Fixer. 
Other than it is good to be used as a primer, Makeup Fixer also has the ability to extend the longevity of your look.
2. Apply Cover Cushion as the base.
With its medium-to-full coverage, you can show up fresh and flawless both in casual and formal settings.
3. For fuller coverage, apply Face Concealer using Easy Blend.
Especially on some areas that need extra care and coverage, like undereyes, redness, pimples, scars, you name it. Tap tap with a damp Easy Blend to make your blending game easier, like its name.
4. Freshen up the complexion with Cheek Stain Pink Guava.
Disperse a small amount of Cheek Stain on your fingers first, put onto your cheeks and keep dabbing until the color spreads and blends naturally. Remember a little goes a long way for Cheek Stain, so start lightly, then add another layer if you feel like it.
5. Set your complexion with Face Powder Light Beige.
Face Powder will help make your skin smoother and create an overall matte finish. If you have oily skin, this is a useful step to make your makeup last longer. If you have dry skin, this step is optional.
6. Add extra "seal" using Compact Powder Beige.
As Compact Powder gives a little bit more coverage than Face Powder, this step will result in a more even complexion.
7. Bring extra colors using Face Glow Dawn and Dusk.
Layer your already-flushed cheeks with Face Glow in Dawn to add depth to your colors and make it last longer.
8. Set the look with Makeup Fixer.
Create a T or X shape when you spray and make sure that you hold the bottle 20-25 cm away from your face.

1. Shape the eyebrows with Brow Definer Ash Brown.
Create a frame first then fill in the sparse areas. Don't forget to blend with the built-in spoolie.
2. Highlight the brow bones and lids using Face Glow Dawn and Dusk.
Apply Face Glow in Dusk on the tear duct also, to add definition to your eye.
3. Put on Lip Coat Maple Waffle on the outer corner of the eyes.
Tap using your fingers until it blends well, creating a pretty pinkish brown hue on your lids.
4. Next, wear the attention-stealing Power Liner Crimson.
With that wearable red, you can look different while also looking stand out. Perfect to wear outside when we have our mask on!
5. Last on the eyes, wear Lashes Dainty.
This everyday faux lashes will add characters to the eyes without looking too much.
1. 
Go first with
Lip Stain Wild Berries
.
Apply Lip Stain on your whole lips as the base.
2. Add Lip Bullet Licorice on the middle part of your lips.
Ombré lips will never go out of style. To balance the intensity of the eyes, wear something just as bold like Lip Bullet Licorice or Lip Bullet Parfait.
3. Finish with Lip Glaze Sparkling Rosé.
Add the cherry on top as your last step. Your look will instantly look elevated thanks to its pretty clear gloss!
Shop the look and tag us if you're giving this look a try!