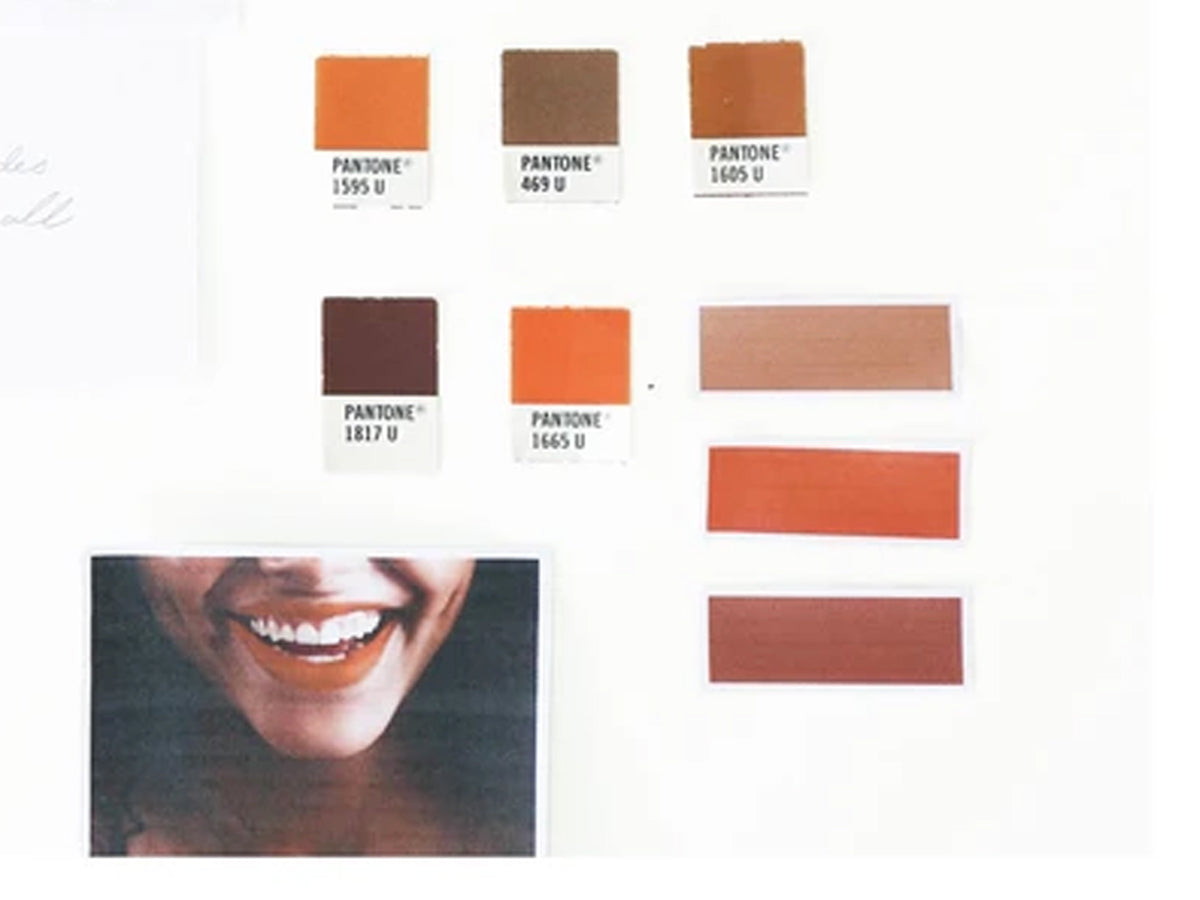 When we first created BLP Beauty and launched the collection, we were often asked, "Which color suit me best?" Truth to be told, there is no right or wrong answer. The key has always been confidence; whether you want to sport bold lips or nude lips, warm-toned or cool-toned color, as long as you feel confident, you will look good.
However, we realize that sometimes it works the other way around. The right lip color can enable someone to feel confident, to embrace her unique features or to even brighten up the day. Therefore, we started a long search of finding the colors that work across all skin tones.
And so Ginger Bread, Maple Waffle and Pumpkin Sorbet were born. They are our labor of love – inspired by – and created for the myriad skin tones of women. Formulated in nude, mauve and orange undertones, they can flawlessly complement both light and dark skin. With these shades, it is all about creating #OnTheLips statement in a subtle, gentle way, thus allowing #BLPGirls to be who they are and to be comfortable in their skin.
We also tested the shades out on the glowing skin and luscious lips of our very own #BLPTeam. Yes, all kinds of beauty are celebrated in #BLPHQ! From the warm chocolate Ginger Bread, muted festivity of Pumpkin Sorbet to the essentially nude Maple Waffle, the three shades yield equally appealing result on the three skin tones. Which one is your favorite?
Ginger Bread
Best described as "my lips but better" kind of shade, Ginger Bread will give you warm chocolate color with nude undertone. It works for no-makeup makeup perfectly, but it can also be the delicate finish to a bold look.
Pumpkin Sorbet
If orange is your favorite color, Pumpkin Sorbet is the answer to wearing orange on the lips in a subtle way. One layer is elegant, two layers are bold, while ombre lips in muted orange are a definite scene stealer!
Maple Waffle
Nude lips lover, unite! Maple Waffle has the elegance of mauve – not as pale or bright as the regular pink tone, but instead in deeper chocolate-y hue. This in-between color is proven to look amazing across all skin tones, as are the other two newest shades of #LipCoatBLP.