THE FIRST #BLPBEAUTY CLASS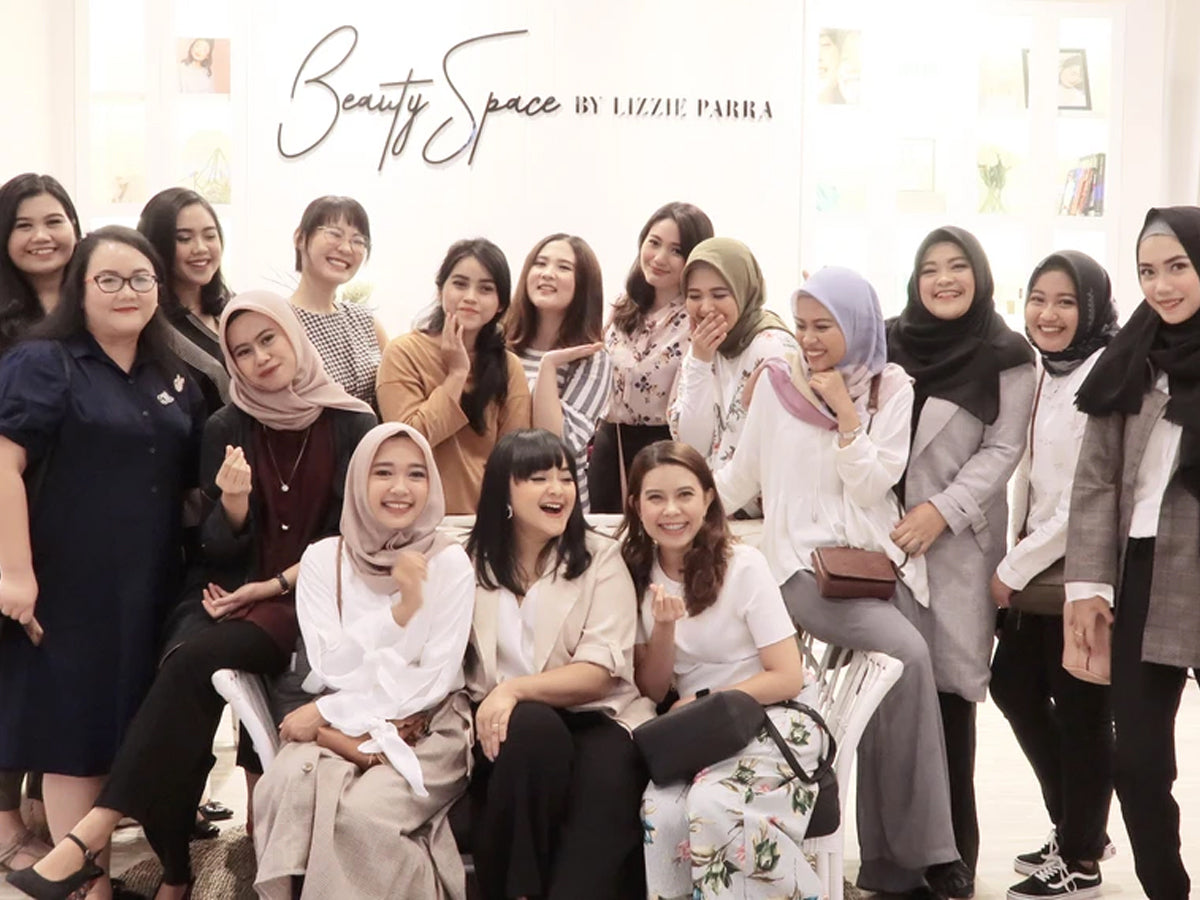 Sharing is indeed caring. Here at BLP Beauty, we swear by this act of caring so this year we started another way of sharing with you, #BLPGirls. Let us excitedly introduce #BLPBeauty Class – an opportunity to learn, explore and experiment with BLP products while getting firsthand knowledge from the experts in the industry.
It is only fitting to have our founder Lizzie Parra as the mentor in this first occasion. She picked the theme "glass skin" look to share with #BLPGirls. In several easy steps, involving both BLP and a handful of quality products from other local beauty brands, a glowing look can be achieved!
For those missing the class, fret not. Here are the key steps in creating "glass skin":
1. Clean your face thoroughly. Yes, even when you have no makeup on, dirt from the air can be stuck in your pores. Use Bioderma Sensibio H2O Micellar Water on For Skin's Sake Premium Round Cotton Pads to make sure your face is clean and ready for makeup.
2. Mix foundation to suit your skin tone. Oftentimes it is best to add a bit of light foundation even when your skin tends to be on the medium/dark side to avoid patchiness. Rosé All Day The Realest Lightweight Foundation is our go-to complexion product. Apply it using Rosé All Day The Little Bean sprayed with Studio Tropik's Flawless Priming Water.
3. Then, it is time for the eyes! Use Eyeshadow Pen BLP that is creamy and blendable to create any look you wish. Add a standout flick using Matte Liner BLP and finalize the look with Lashes BLP.
4. No makeup is complete without well-defined brows. Use Brow Definer in either Brown or Dark Brown, before filling the brows in with Brow Powder.
5. For cheeks and lips, you can always trust Lip Coat BLP. The pigmented color can effortlessly create contour (give Maple Waffle or Ginger Bread a try), as well as adding blush to the cheeks (Peach Soda or Lavender Cream is your partner in this area). Mix those shades for your lips, or just opt for either one.
6. Finally, we brought out the highlighter to achieve illuminating effects on the cheeks. What products we use for this, you may wonder. Find out the answer by the end of November!
The #BLPGirls were also treated to a goodie bag filled with BLP shopping voucher worth IDR 500,000, Studio Tropik Flawless Priming Water, Rosé All Day The Realest Lightweight Foundation and their new Little Bean Sponge, Bioderma Sensibio H2O Micellar Water and For Skin's Sake Premium Round Cotton Pads.
The class was closed with announcement for Best Makeup that went to Paratisa Kharismadita, while Stefany Yvonne was our top spender of the day. Both of them brought home Dandelion voucher and more treats from BLP Beauty.
We'd like to thank our partners for making this class happen and for your enthusiasm. Keep your eyes peeled on our social media platforms for future announcement of the next #BLPBeauty Class!