BEAUTY SPACE BLP GRAND OPENING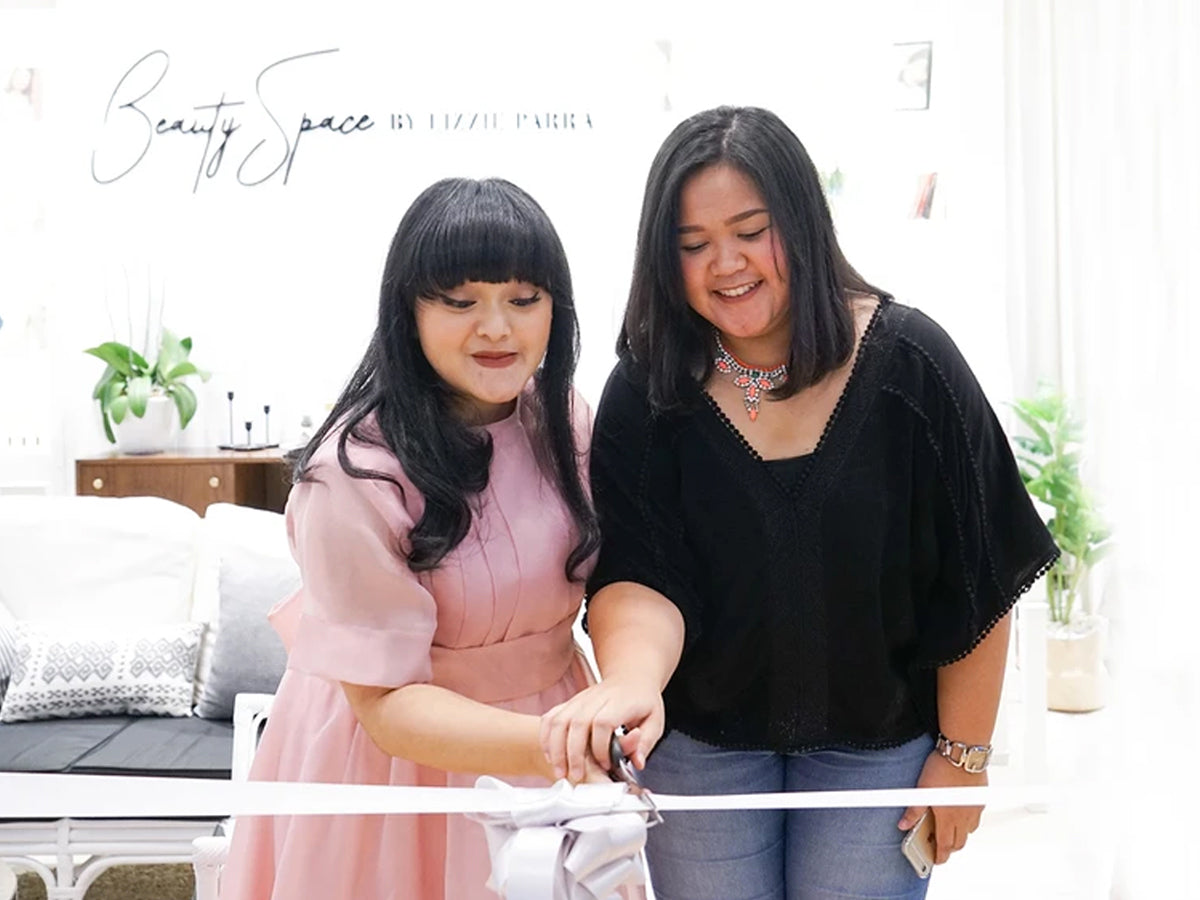 2018 has just begun and we already feel eternally grateful to be able to tick one from our list of goals this year. Finally, after almost two years of building BLP Beauty from behind the screen, we have our own space this year! Aptly named Beauty Space BLP, located in Lotte Shopping Avenue, it is a space created for #BLPGirls to experience, enjoy and explore BLP Beauty in real life.
The design starts from an idea of creating Lizzie Parra's living room, where you can feel right at home. Just look around and find sofas, campaign photos and various knick-knacks that make some photogenic and comfortable corners. With a complete range of BLP products to try on, you can spend as much time as you want exploring the space.
On the day of the launch, we couldn't hardly wait to meet #BLPGirls and get to know you. It was truly a blast to see you come early on a Saturday morning – we even had to start earlier thanks to your excitement! After a brief ribbon-cutting ritual to "christen" the space, all #BLPGirls can shop the latest products and get a goodie bag of Eyeshadow Pen, shopping vouchers and stickers. Yay!
The launch was continued to an intimate makeup demo presented by none other than Lizzie Parra. She shared tips and tricks of wearing a variety of BLP products, including the latest #LipStainBLP. "Wait for the stain to be absorbed by the lips first, before you continue building the layer and creating ombre effect," she explained. She also showcased how you can use #LipCoatBLP as blush, as well as how to subtly use #CharcoalBlack all across the lids.
We couldn't thank you enough for your continuous support for us. Stay tuned to see what we have in store for you at #BeautySpaceBLP!