BEHIND THE SCENE | EYESHADOW PALETTE & LASH BASH MASCARA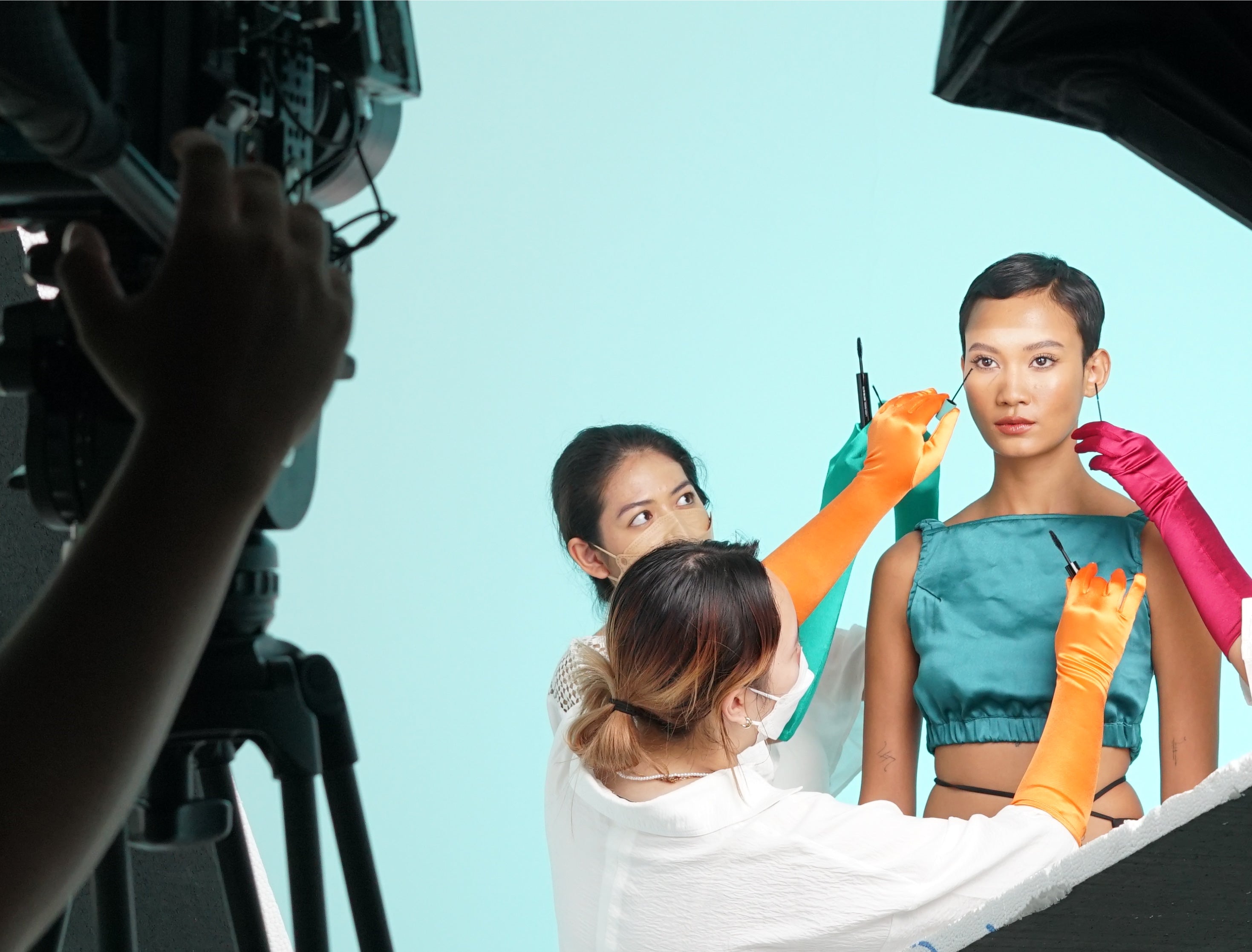 It took us long enough to develop this killer product combo. You bet, we have been through a lot of trials and errors, in the span of three years, to make our vision come to reality.
Let's get to know the journey with none other than Lizzie Parra!
How long does it take to develop Eyeshadow Palette and Lash Bash? Is there any struggle in the process?
Eyeshadow Palette has actually been developed since 2018. It is one of the hardest products to make as our vision was to create a versatile palette for everyone, for many occasions. We started by setting a 3-pan eyeshadow. It was not enough! We expanded to 4 and 6 color selections, until we ended creating two sets of 16-color eyeshadow that you see today.
For Lash Bash, it took a year to achieve the end result that we've dreamt of. One of the challenges we faced during the development of this product was how to differentiate this from the existing mascaras in the market. For most Asians, our lashes are quite short, especially the lower lashes. Therefore, we design Lash Bash to have two wands – one for the upper lashes and the other for the lower lashes – so that #BLPFam can easily wear them no matter what their type of lashes are!
Why do you create these two #InYourEyes?
Every product that we create in BLP usually start from #BLPFam! We have received so many requests to develop more #InYourEyes, especially eyeshadow and mascara. It took longer than expected as we really hope that the products can fulfill what BLP Fam need. 
With Eyeshadow Palette and Lash Bash, you can go beyond your everyday looks. You can go bold, powerful, playful, or even natural – simply be anything that you want, at anytime, anywhere! 
Can you tell us more about the shades of Eyeshadow Palette?
The initial idea was to come up with a versatile palette that can create any kinds of look imaginable! We also wish that #BLPFam can explore more eye makeup now as usually with BLP, it is all about that no makeup-makeup look. 
We ended up with 16 colors consisting of 4 finishes so there are a lot of shades to play with. After deciding the colors, the product development team and I decided on the color placement so the palette looks dynamic, not boring!
Lastly, more than the shades, we also thought about the packaging. It is super important to have a travel-friendly packaging that is light but also functional.
What's your hope for Eyeshadow Palette and Lash Bash?
I hope Eyeshadow Palette and Lash Bash can be your new besties who bring joy to #BLPFam's makeup routine. Let them make your day more colorful and inspire you to be more creative with your looks!

Be Anything, Anywhere, Anytime with Eyeshadow Palette
Eyeshadow Palette is the only pressed eyeshadow palette you need to explore all kinds of eye looks. It features 16 versatile colors in 4 finishes – matte, shimmer, glitter, and duo-chrome with pigmented, non-creasing, blendable formula.
Comes in 2 kinds of palette: Daybreak that brings spring/summer vibes around with its warm shades and shimmers and Nightfall, the extended version of fall/winter mood with cool tones and more pops of color.
Be Eye Opening with Lash Bash
Lash Bash is a dual-sided mascara that volumizes, lengthens, and lifts up your lashes to perfection at ease, creating your best looking lashes that are clump-free, smudge-free, and water-resistant. Another plus: The formula is infused with Peptide and Biotin to nourish and promote lash growth.
Sweep, swatch, and get an exclusive bundle of #EyeshadowPaletteBLP and #LashBashBLP at all BLP Beauty Space, blpbeauty.com, and Tokopedia!
Wardrobe by @3mongkis @everydayclaude @__mutumutu