NOW TALKING | HOW TO BE ANYTHING WITH EYESHADOW PALETTE & LASH BASH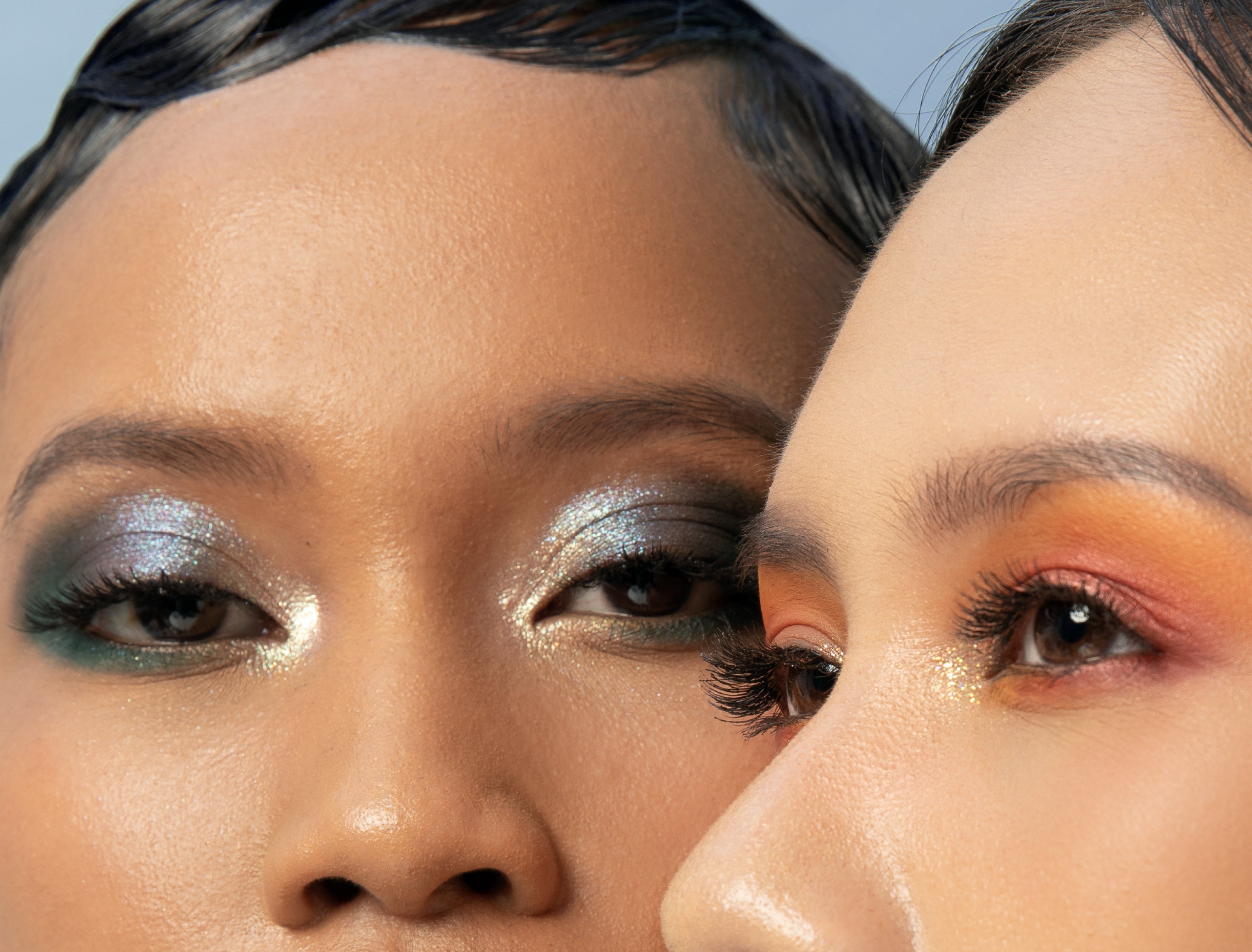 Have you been wanting to try new looks? Then today is your day! With our newest launch, Eyeshadow Palette and Lash Bash, you can be anything you want and explore any styles you wish for. 
Here we have 4 signature looks from Eyeshadow Palette Daybreak and Nightfall, topped with Lash Bash and something MORE for you to try and get along with.
The more subtle, aesthetically pleasing look from Eyeshadow Palette Daybreak which is dominated by nude and shimmery shade. This is the 'safe' eye look for everyone, especially for daily.
How to be MORE: Draw a short liner using Matte Liner Pitch Black to make your eyes look bigger.
Bringing back the old days when smokey eyes were on trend, but for now, let's add a twist of color! Maximizing the duo-chrome finish for an instant attention to the eye, this look from Eyeshadow Palette Nightfall is your definite go-to.
How to be MORE: Make your eyes stand out more with Lash Bash and add dimensions by gliding Eye Definer Noir along the waterline.
Looking dreamy and romantic at once using Eyeshadow Palette Nightfall is achievable by creating this effortless look. This playful summer-y look is still wearable for a beach party, night out, or even daily. 
How to be MORE: Glide your Eye Definer Noir along the lash line and smudge it a bit for a bolder eye look.
The signature look from Eyeshadow Palette Daybreak that gives your eyes more dimensions by adding glitters on the center of the monochromatic look. This classic look is perfect for any eye shape, even if you have monolid! 
 How to be MORE: Create a more dramatic look by curling your lashes, apply Lash Bash to your upper and lower lashes, and draw a simple winged liner using Matte Liner Pitch Black.
Which look feels most like you, #BLPFam? Recreate this look and don't forget to tag us!