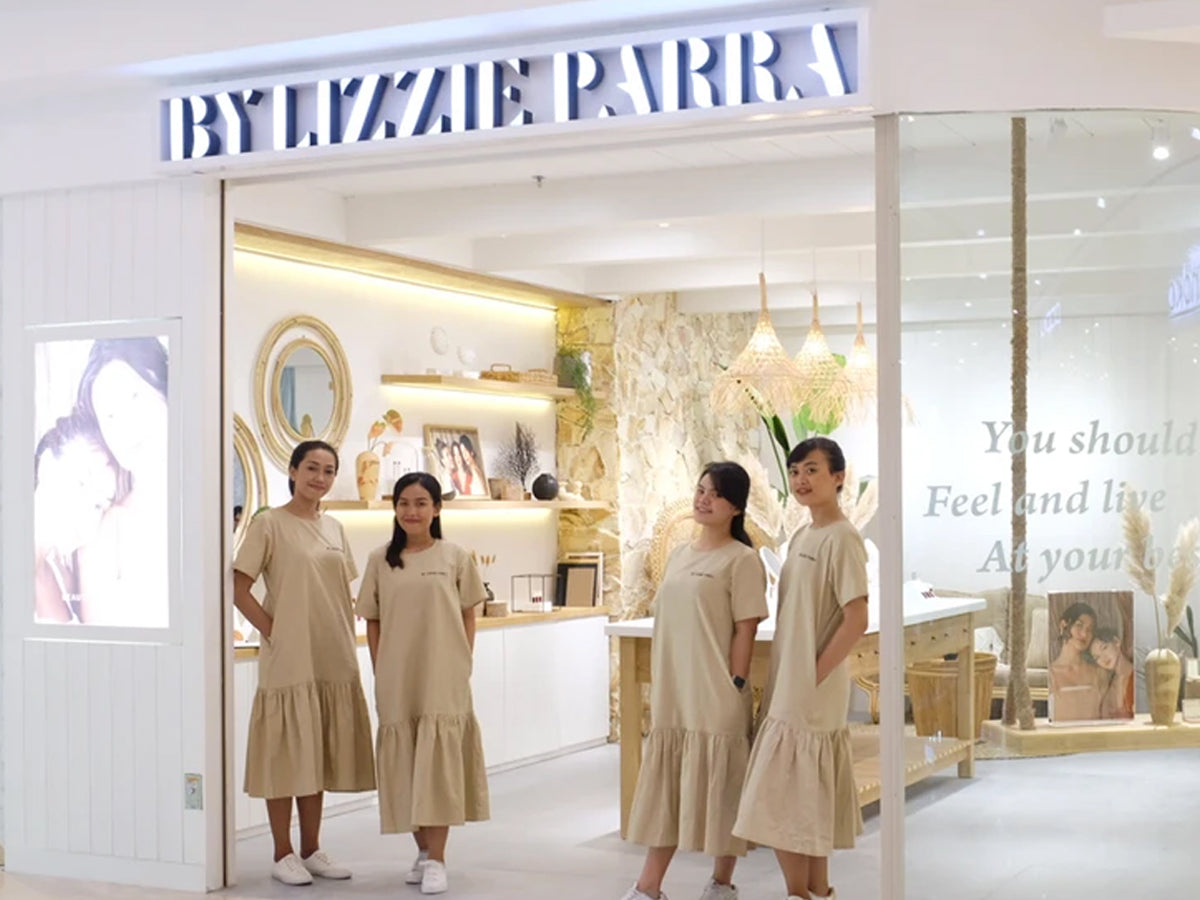 Since opening the first Beauty Space BLP in Lotte Shopping Avenue Jakarta, we have been receiving requests from you, #BLPGirls, to come to other cities. And yes, we hear you! After Paskal 23 Bandung, now is the chance for us to meet BLP Girls in Surabaya.
Occupying a space sized 44 m2 on the second floor of Tunjungan Plaza 6 Surabaya, this new space is the biggest Beauty Space BLP to date. This significant milestone is all thanks to you, for continuously supporting us from day one.
The design of this Beauty Space BLP Surabaya starts from the idea of BLP Beauty in Paradise, surrounded by lush greeneries, calming beach and plenty of sunlight. Therefore, we built a beach house-inspired space where you can feel right at home.
Elements of stones, washed wood and rattan alongside fresh greeneries are designed to emulate the feel of perennial holiday. Every detail matters for us, down to which quote we put inside the store and the selection of campaign photos and accessories on display.
Here is where you can be the best version of yourself – happy, confident, comfortable in your own skin. Our Beauty Crews, dressed in beige dress designed specially for BLP Beauty by Bebajuan, are ready to help you find the best shades and advise on the best ways to apply the complete range of BLP Beauty products. From the collection of #OnTheLips and #InYourEyes, to the latest collection of Face Powder and Face Glow in #FaceIt, feel free to explore, swatch and try them all!
Make sure you pay a visit to our store for exclusive promotion and new product launch. Share your experience with us using #BLPGoesToSurabaya and #BeautySpaceBLP, because we'd love to hear what you think!