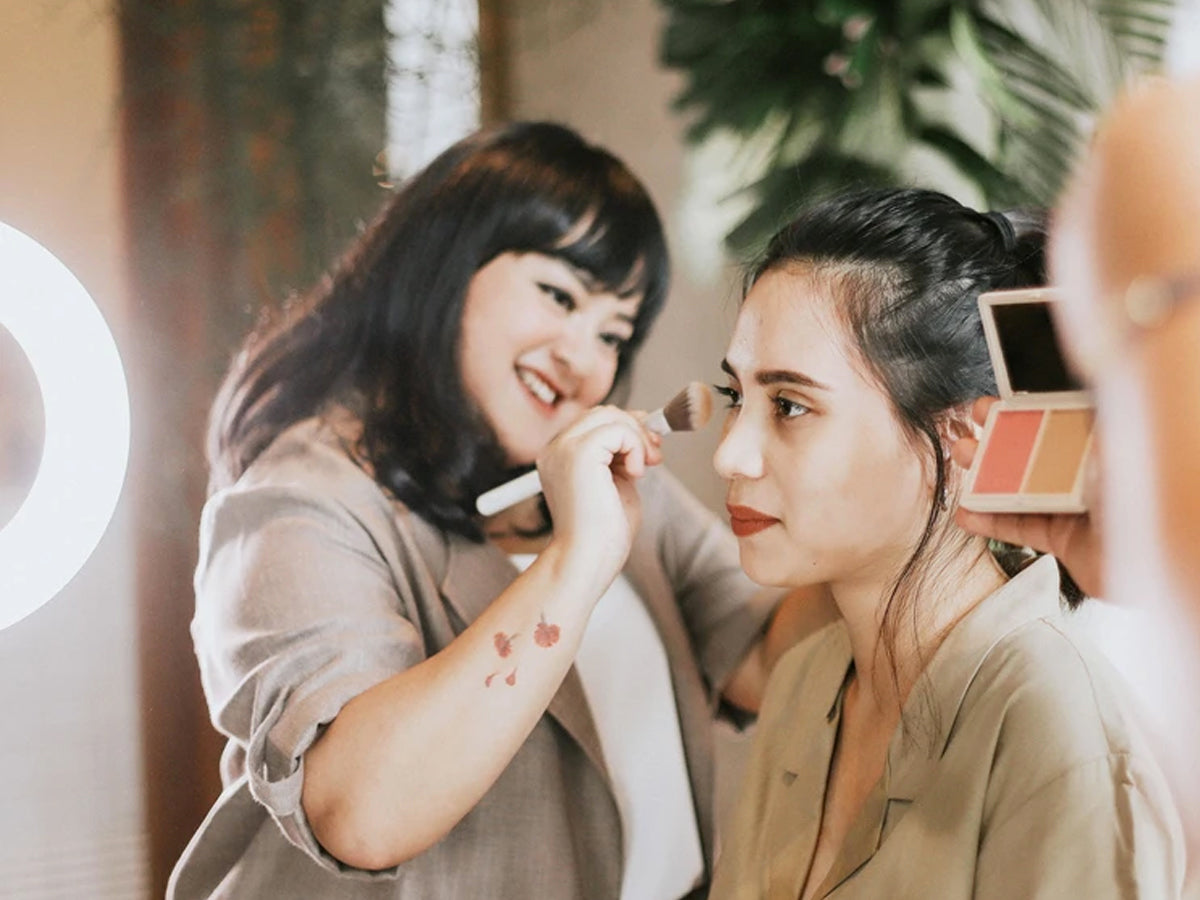 At BLP Beauty we believe that everyone has their own glow. Sometimes it is hidden inside, sometimes it is out there spreading positivity around. #FaceGlowBLP is made to bring these glows inside out.
Created in three shades of Sunset & Sunrise, Dawn & Dusk, and Midday & Midnight, Face Glow BLP suits every personality, every skin tone, every face shape easily. It is formulated in buildable pigments so you can control the intensity as you apply the blush and highlighter on.
After months of research and development, Face Glow BLP finally came to fruition. We went all the way to Bali to capture the blush and highlighter under the glorious sun of paradise. Bali could not be more fitting as the backdrop of Face Glow BLP shoot. Sunset and Sunrise looks especially complementing on different skin tones under the sun. Dawn and Dusk is sweeter, making the cheeks naturally blushing, while Midday and Midnight is just so pigmented you only need one or two swipes for everyday wear.
And it is equally exciting to share this new addition of #FaceIt with our closest #BLPGirls. Taking place in Mr. Sunday, the exclusive launch was opened by our one and only Lizzie Parra to introduce the complete range of Face Glow BLP. A makeup demo was set to show how it is best applied, while the #BLPGirls of the day can experiment using the shades on their own skin.
The three shades of Face Glow BLP came in a pouch that can be decorated in the crafting class led by Kitty Manu. #BLPGirls can customize their rattan pouch and bring home Face Glow BLP in it. They can also take photos of the tropical-inspired decoration beautifully created by Fete (@fete.id).
All of the hard work is worth it upon seeing #BLPGirls glowing and blushing with #FaceGlowBLP that day. We cannot wait to see these three shades on you, too!