BLP ZINE: LIPS MATTER | WHAT'S IN HER BAG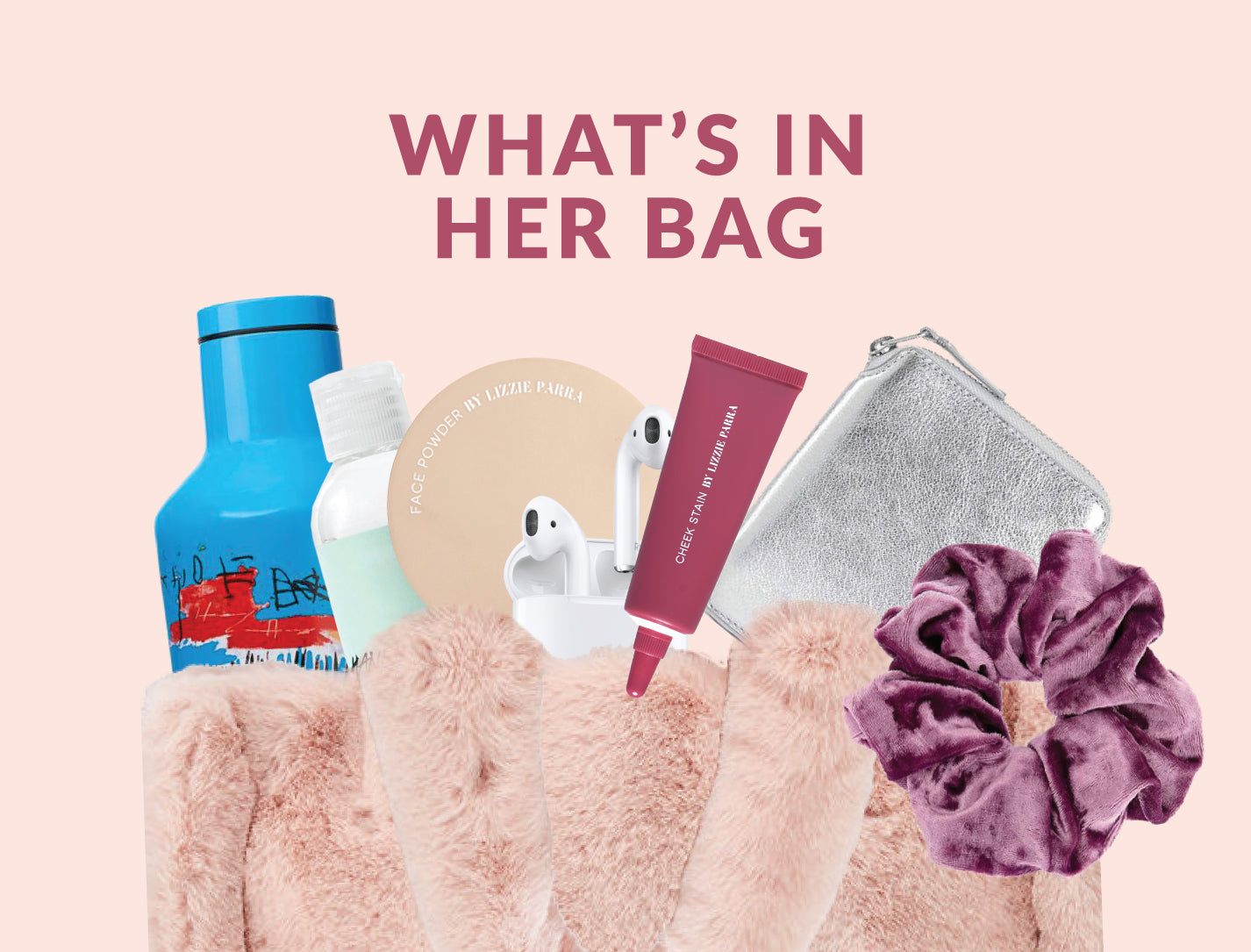 Three BLP Team, from three different walks of life share the essentials in their bag. Let's take a peek!
Shania - PR & Social Digital Executive
shares her commute-worthy carry on
Cardigan
This is my ultimate weapon to deal with the scorching sun and cold night breeze! With a cardigan I remain comfortable throughout my commute – comfort and style in one.  
Sunscreen
Yes, sun really is important for my overall health, but the UVA and UVB are detrimental to my skin. I resort to sunscreen for the rescue!
Powerbank
As a social media executive, you can find me on my phone most of the time (or should I say always?) In my case, powerbank is an absolute necessity.
Hair ties
My hair is long and on some days it can really get in a way. That's when I find hair ties come in handy.
Lip Bullet in Cannoli
For my touch-ups, I always opt for something quick to use. Lip Bullet does the job in one swift swipe and Cannoli is just my kind of color.
 Cheek Stain in Cherry Tart
Just a few pats on the apple of my cheeks and I'm off with an effortlessly fresh face. I apply it after I re-apply my sunscreen.
 The bag
I find a backpack very convenient and practical. I try to find one with compartments and more importantly, some cute patterns to make it stylish!
Fitria - People Operation Executive
tells us what she packs for the weekend
Wallet
I can never leave the house without my wallet! As someone who drives every day, I need my driving license with me at all times.
Body mist
An extra spritz of mist in the middle of the day is my on-the-go self-care ritual!
Tumbler
I am a firm believer that water is essential and my body should stay hydrated. With a tumbler in my bag, I can "refill" my body at ease.
Lip Bullet in Parfait
We all need a retouch on the lips post-lunch and dinner, don't we? For me, Lip Bullet is a multi-tasker. I also use it on my cheeks for midday touch ups.
Face Powder in Light Beige
I always count on Face Powder to blot the extra shine and keep me looking (and feeling) at my best.
Hand Sanitizer
In the new normal, I take care of my hygiene more than ever. I can never leave my house without a bottle of hand sanitizer!
The bag
My bag needs to fit a lot of things, really! This is why even on weekends, I always use a medium handbag to carry all my essentials.
Dwi - Beauty Crew
lets us know what's inside the bag of a Beauty Space dweller!
Earphone
Music in, volume up, and the world suddenly looks a little brighter. Listening to music is my definite mood booster.
Card holder 
Instead of a wallet, card holder fits my cashless lifestyle perfectly. Plus, it's also more compact!
Perfume atomizer
Again, I always run to something that won't take a lot of space. Carrying atomizer works better compared to the original bottle of my perfume.
Reusable bag
There are days when I do impromptu shopping. That's when my reusable bag comes in handy, other than my wish to go "greener."
Hand sanitizer
A must during the new normal. Probably it will still be in my bag after all this ends.
Lip Bullet in Licorice 
Sometimes I don't feel like using too much on my complexion. Lip Bullet in Licorice elevates my overall look, even without multiple steps of makeup. 
The bag
I like a canvas bag because it can never go wrong for casual work days. And the size is just right for my essentials!