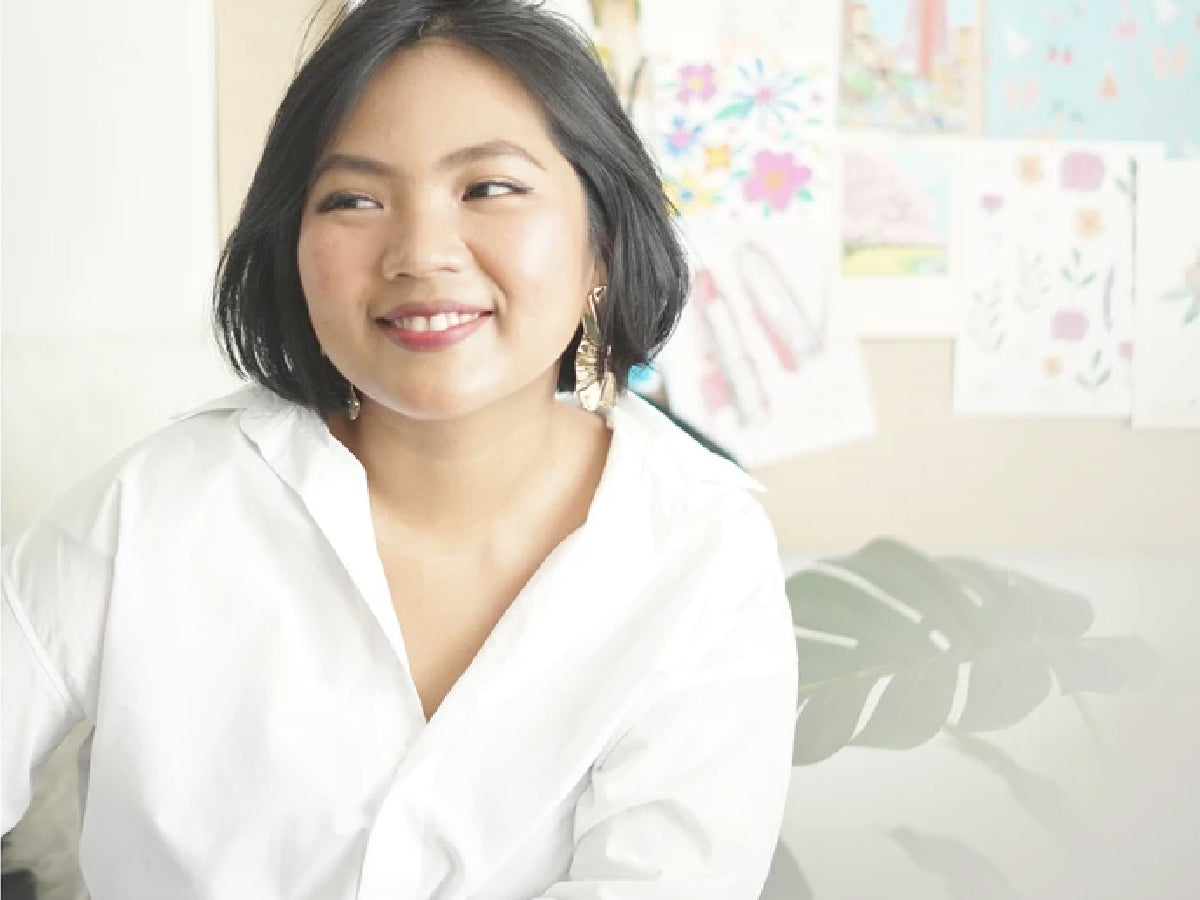 Dinda Puspitasari or Dindaps has built a reputation off her colorful and fresh illustrations. Many people have used her cute instagram gifs, from Khloe Kardashian all the way to Jennie Blackpink. Her eye-catchy illustrations even made her book #88LOVELIFE becoming the Mega Best Seller, and Best Non-Fiction Book of 2015 in Malaysia.
This inspiring illustrator recently sat down with #BLPTeam to talk about manifesting her hobby into a fruitful job, the idea behind all of her arts and the sacrifices she made to be where she is today.
As a fashion illustrator, how do you perceive your independence?
Independence is more about freedom of creation. There's no pressure to follow certain style or being in a certain environment. You're 100% free to create.
How did you get the passion and confidence to work alone?
I worked at an agency for 3 years, and I kept switching division. I felt like I didn't belong there. So I kept drawing and started to post it on my blog, not too seriously.  And surprisingly, someone came up and requested an illustration. That's where it all started.
How do you get work-life balance without spending too much?
I always save up 50% of my income for the emergency fund. Even before jumping into full-time freelance, I got double jobs to fulfil the emergency fund. And don't spend the money that isn't in your bank account.
Just like my marriage proposal party, I spent 5 million rupiah hoping I would get the invoice at the end of the month. And I did not receive that money until 8 months later. So, never use money that's not in your bank account. This will save you from credit card and debt.
What are the sacrifices you made to be where you are today?
I needed to postpone my fashion entrepreneur dream. I used to have clothing line I wanted to expand. But I had no clear plans of it, and my savings wasn't enough.
So before pursuing that dream I needed to prepare everything first. That's real. People will say "Pursue your passion!" but it's not that easy when you're holding the full responsibility. We need to be stable first. But even I needed to sacrifice the time for that dream, I still don't feel like I gave up anything. I just took more time exploring, which I do not regret.
In tough times, how do you remind yourself that you're strong?
I talk to my best friend and my husband, pouring all my thoughts. But because I'm really hard working, their responses would be "You need to take some rest".
Last year was so stressful for me. I thought I have achieved everything, what more should I do? It's actually good to motivate us to grow. But not so good when it made me see "sleeping" as a waste of time. I slept at 3 to 7 am every single day. I rushed everywhere, while trying to keep my immune in-tact. It was so hard that it was wearing me down. I realized that I need to be aware of my capacity.
I let go of my ego, and rest. That's my self-acceptance. Freedom gives us more space to create, but we also need to take care of our body.
Do you have any message to BLP girls?
Count your blessings. Say thank you to your body. Once you count your blessings you will realize what you achieve each day. It's even better if you write it down. Journaling. It's a self-therapy that helps reducing my anxiety.
Which BLP product that will suit your message?
Lip Coat and Matte Liner. Wearing both of them really boosts my confidence to go through my day.