#BLPIRL IN YOGYAKARTA | A SPECIAL WEEKEND WITH #BLPGIRLS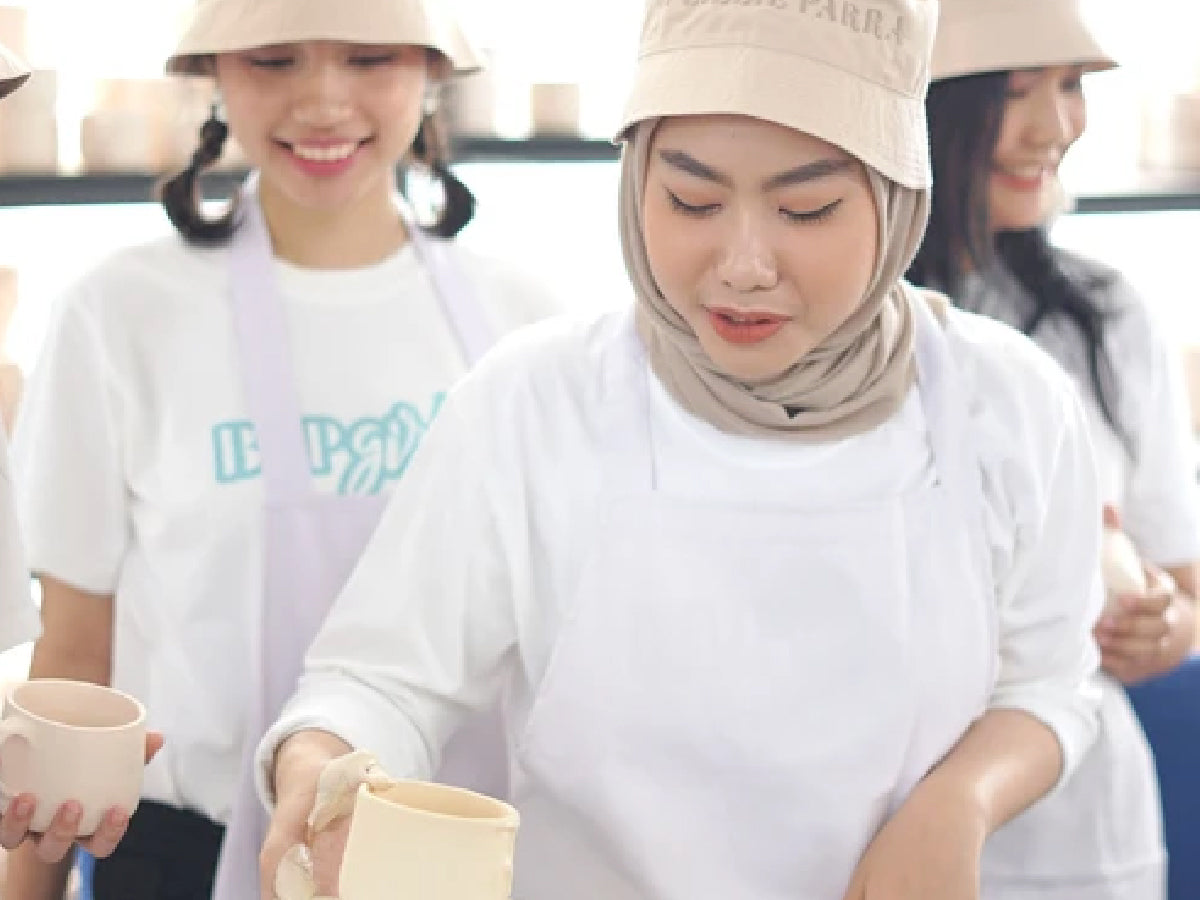 Yogyakarta is a city close to our hearts. It is where BLP Beauty had one of its first steps by joining LOL Market in 2016. Back then our founders had to borrow some plants from their grandmother's house to decorate the booth! And yes, Lizzie Parra herself came from Yogyakarta – she called it her second home.
This year, we extended the invitation to #BLPGirls to join us for a special weekend in Yogyakarta. Lucky #BLPGirls who have won our biggest giveaway to date got a chance to spend a fun-filled weekend with us, exploring the city together.

In collaboration with Remark, on Saturday, 12 October 2019 we warmly welcomed Mia, Nasya, Asya, Annisa, Audi, Kintan, Angel, Melissa and Rachma to Grand Ambarrukmo, where they would spend the night. These excited #BLPGirls came from different cities in Indonesia, including Jakarta, Bandung, and Makassar.
Upon arrival in their cozy rooms, the complete range of BLP Beauty goodies greeted them. #BLPGirls could also refresh themselves with skincare package from Avoskin and soap bars from Larrecil. 
The first destination of the day was Kalluna for some snacks and pampering session. Thanks to Djemari Reflexology all #BLPGirls felt relaxed, while Aling Salon gave #BLPGirls a nice blowout. Afterwards, they got ready with the one and only Lizzie Parra! All #BLPGirls were having fun playing with BLP Beauty shades before watching the magical Kunto Aji's rooftop performance at Ambarrukmo Plaza. 
Then came the most anticipated part of the weekend: intimate dinner with Lizzie Parra at Balcony. The dinner decoration was stunning, thanks to Sparkling Lily Designs. Each #BLPGirls also received a personalized ring from Henju by Gracy with their names engraved in Sansekerta on it. The night ended with an intimate sharing and photo session.
The next day, after a much needed beauty sleep, #BLPGirls got to join ceramics painting class at Kaloka Pottery. There they learned to paint the ceramics in three ways: dipping, manual painting and blowing. After the class, #BLPGirls enjoyed a delicious lunch at Lokal. Happy stomach, happy mind!
#BLPGirls then joined an intimate talk show titled "How to Love Yourself," where Andrea Gunawan, Ucita Pohan and Lizzie Parra shared their personal stories on embracing who they are. Moving stories were shared by the participants and empowering feeling was in the air. 
"There are billions of us on earth, but none is the same.
We are God's special creation,
so loving ourselves is an act of love to God." 
- Lizzie Parra
With a heart full of excitement, #BLPGirls who grew close to each other shared a photo session at mini #BeautySpaceBLP. Yes, you read that right: we are opening a home in Yogyakarta soon! We hope to see more #BLPGirls here, as we embark on a new adventure. 
This special weekend was closed with chit chats over special drinks from
Iconic
before we said goodbye.
Stay tuned for more fun coming your way in the near future!
 Watch the excitement and don't forget to subscribe on our Youtube Channel.