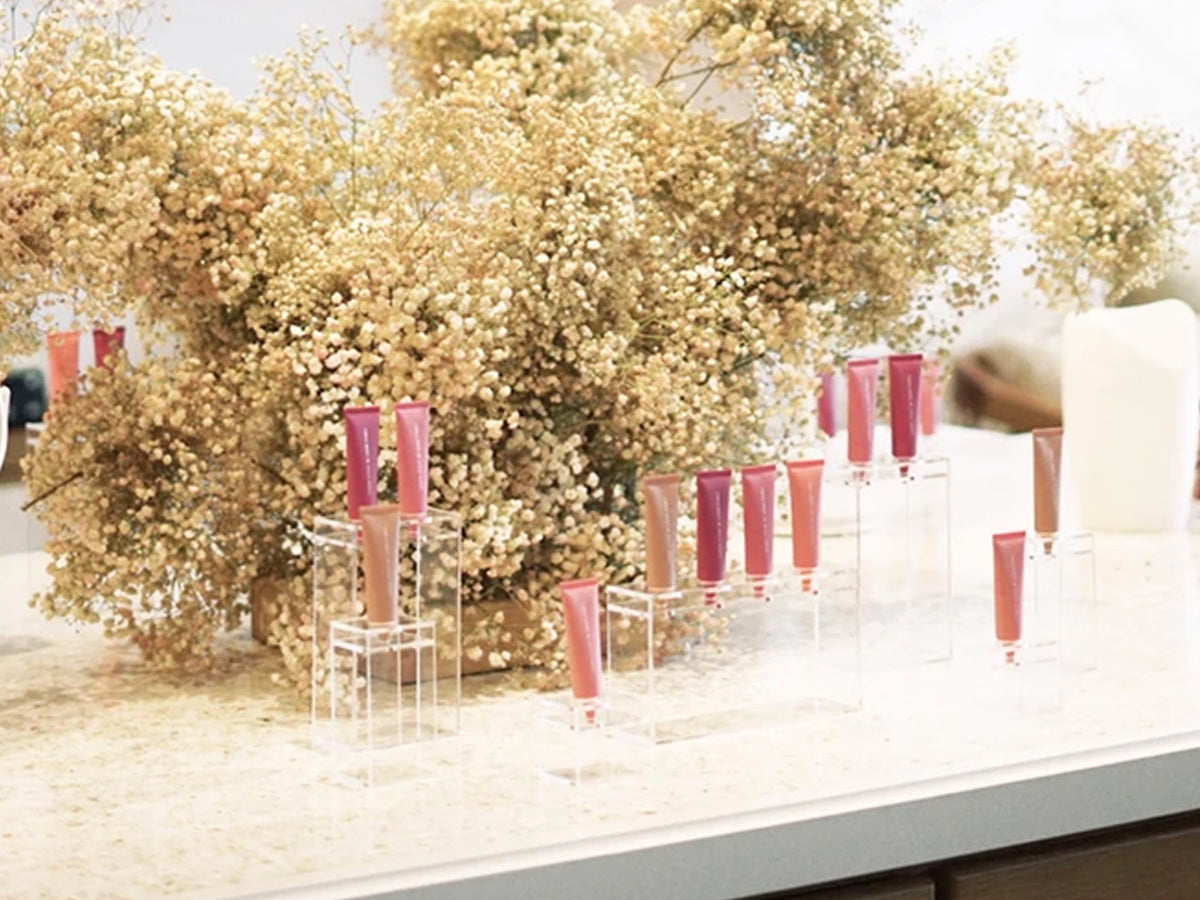 Everyone has their own rosy charm, and with #CheekStainBLP we can together let it rose out. That's why we want to dedicate and share our love with #BLPGirls, the love that is all about appreciating who you really are inside out.
After all the trials and errors, hard work and passion, we finally let Cheek Stain BLP out in the open for the first time. Together with more than 50 of loved influencers all dressed in beige and white, we're welcoming the new one to #FaceIt family. 
Glammed up by @ireneandflowers, our Beauty Space BLP Pondok Indah Mall was so lovely and photo-ready, perfect for the #CheekStainBLP exclusive launch.
The launch was opened by Lizzie Parra, as she described the whole story about #CheekStainBLP; how important it is to acknowledge and enhance your rosy charm within, let it out and be lively. Soon followed by #BLPGirls experimenting to swatch, mix, and combine #CheekStainBLP directly on their skin.
Some were liking Butterscotch for it was being the trendy neutral nude blush, Cherry Tart for popping on tan skin, Peach Melba for being the cute coral shade, and Pink Guava for being the extra fresh hot pink.
Choosing the shade, tap tap tap tap, layered, tap tap tap tap, combined, tap tap tap tap. It was a pretty lively afternoon, nerve-wrecking, and most importantly; fun! It was so pleasant to see #BLPGirls' reaction!
Let's just say, we can't wait to see your rosy cheeks, #BLPGirls!
We're sure it will look good on you!