HOW TO | 6 MUST-TRY TRICKS FOR YOUR HOLIDAY LOOKS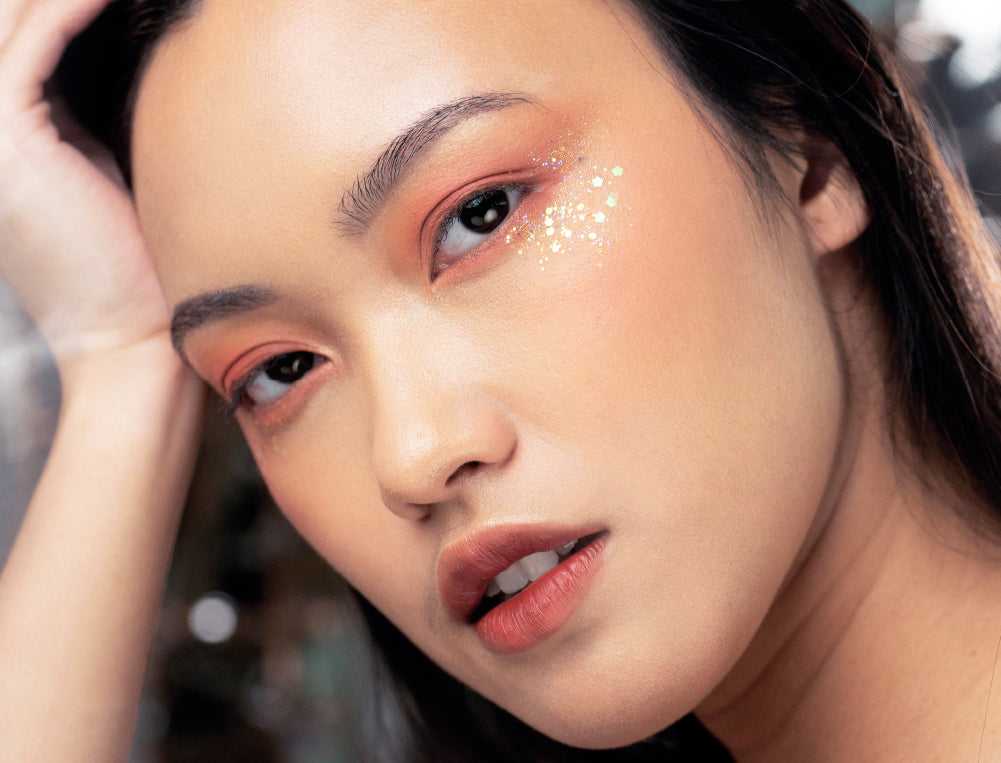 When you feel the cheery and bright mood, you know it's holiday mode: on! Whether you already have some plans ready, there's one thing you'll definitely need: festive makeup. Perfect for your family gatherings, date night with your partner, (safe) party with friends, or chilling at home — scroll through to apply some tricks to boost your makeup looks!
While you want other makeup products to be noticeable, you'll want a complexion that blends seamlessly: a base that looks natural and healthy. The truth is: Harsh lines, cakey or ashy complexion won't make the cut. So before moving on to the festivity, always start with a good base, #BLPFam!
Recreate it with: Face Base W10, Face Base W20, Face Concealer Light, Face Concealer Medium, and Face Base N55 (contour) if you have similar skin tone to Rachel or Face Base N15, Face Base W10, Concealer Light, and Face Concealer Tan if you have similar skin tone to Raiza.
Blushing cheeks will never go out of style, do you agree? Pop some bright colors on the apple of your cheeks and a bit on the temple. If you want to go all out, pair it with some glitter accents and vibrant eyeshadow to match your rosy cheeks. Oh, don't think too much on liquid or powder blush — just use them both!
Recreate it with: Cheek Stain Peach Melba and Face Glow Dawn & Dusk to get Rachel's look or Cheek Stain Pink Guava and Cheek Stain Cherry Tart to get Raiza's look.
Holiday is all about the vibe and sparkles around you, so why not show it through your makeup? You can go extra extra or go easy with your makeup and glitter — there is no right or wrong!
It's the time for monochrome makeup to shine this year, #BLPFam! Experiment with a few similar shades to make your eyes stand while creating more dimension. One more thing, your liquid lipstick will do the trick!
Recreate it with: Lip Coat Ginger Bread, Lip Coat Peach Soda, and Lip Coat Bloody Mary to get Rachel's look or Lip Coat Burnt Cinnamon, Lip Coat Peppermint Pink, and Lip Coat Red Velvet to get Raiza's look.
The weather is warm here so bring in the cool instead! Swipe a blue colored eyeliner to give a little contrast to your makeup. Think of it like icing on the cake, a small detail that gives enough statement wherever you go.
Recreate it with: Power Liner Cobalt
Ombré lips are here to stay. The holiday season is calling you to get playful with your lips game by incorporating different textures and colors that express your personality!
Recreate it with: Lip Bullet Licorice, Lip Bullet Cannoli, and Lip Gel Sweet Pea to get Rachel's look or Lip Coat Butter Fudge and Lip Coat Candy Apple to get Raiza's look.
Final verdict: you're ready to enjoy the holidays, whether it's at home or out with your loved ones! Combine these tricks as your holiday makeup or use them separately depending on your mood. Don't forget to spray your favorite scent of fragrance, wear an outfit that makes you feel confident, and keep your spirits high!
Wishing you a restful, magical and lovely holidays, #BLPFam!