HOW TO | Complexion 101: Find Your Shade & Application Tricks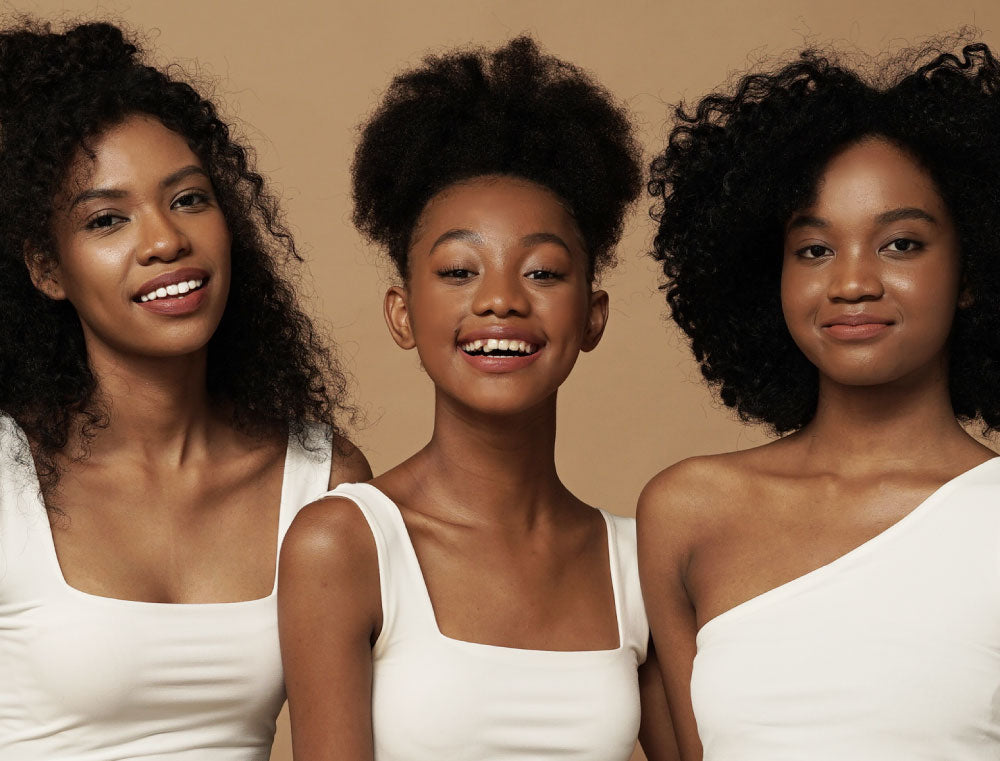 We've said it before and we say it again: Solid base takes you places. Now that Face Base is available in 12 shades, a question that will rise again and again would definitely be, "Which shade is the right one for me?" Indeed, nailing the right shade for the skin is equally important to nailing the right application, as both results in a flawless, natural look. 
Sit back, relax and be ready for some lessons in finding your shade and getting your best-looking complexion to date.
FIND YOUR MATCH
Before we talk more about finding your shade, there are a couple of things you need to pay attention to. First, Face Base has the consistency of a tinted moisturizer but with the coverage of a foundation, so it can appear lighter on the skin at first. Over the course of the day, however, it will blend seamlessly into your own tone, giving that I-woke-up-like-this effect. Second, the condition of the skin can also affect your shade. Now that we are spending more time indoors, our face can turn slightly lighter than we are used to.

There are two steps you can take to get the right Face Base shade:
1. Determine your skin tone 
Skin tone is the surface color of your skin. Here at BLP, we categorize skin tones into fair, light, medium, tan and dark. This one is pretty straightforward, although sometimes one can change from light to medium, or medium to tan, for example after a long holiday at the beach. You can also find yourself being between the shades, such as deep medium, which means that your skin is on the darker side of medium skin tone. 
You can see your skin tone best under natural light. The skin tone in Face Base is signified by the number, from 10 – 55. The bigger the number, the deeper the skin tone is.
2. Understand your undertone
Undertone is the subtle color beneath your skin tone. They will remain the same, even though your skin tone might change. Understanding your undertone is important as the color of foundation is also formulated with undertones. 
When the undertone in Face Base matches yours, the result is skin-like base, almost as if you are wearing nothing on your skin. If you find your skin appears greyish, that means the undertone does not match yours or you are wearing shade that is too light for you.
There are 3 common undertones:

- Cool, which means that your skin has a pinkish or reddish hue. You can see it better under natural light or by standing in front of a white wall. Cool undertones usually have blue or purple veins, look best in silver jewelries and turn rosy easily under the sun. You can use Face Base that has C – for Cool – and N in the name.
- Neutral, which means that your skin is neither cool nor warm. Your veins can be a mix of green and bluish tones. Gold and silver jewelries look great on you. If that's the case, lucky you! Opt for Face Base with N – for Neutral – if you want to have a natural look, or try warm shades to appear tanner.
- Warm, which means that your skin has peachy or golden yellow hue. If you stand in front of a white wall, those are the colors that look more prominent on you. Warm undertones usually have green or greenish blue veins, suit gold jewelries best and turn tan easily under the sun. Choose Face Base that has W – for Warm – in the name.
Now that you have the code and the number right, you can determine your Face Base shade! If you are still hesitating, here are three options for you:
- Take our Shade Finder quiz.
- Visit Beauty Space BLP to try Face Base directly. It is suggested to apply it on your jawline and wait for 30 minutes to see whether the color really fits you.
- Consult with our team by clicking the pink button below.

If you missed the first batch of Face Base application tricks, read them here. Now we will talk deeper, on how to get your best-looking complexion ever.
Prep your skin well prior to applying Face Base. Especially if you have dry skin, or have dry patches, apply moisturizer or face oil first so that the lightweight formula can sit comfortably on your skin.

Apply Face Base with your hands as the natural warmth from your fingers will help diffuse the product. Press and go in circular motions to ensure that everything is blended smoothly. As final touches, take Easy Blend or your preferred foundation brush to the chin, jawline and around the nose to perfect the application on those areas.

Oxidation takes place as your skin is reacting to certain ingredients in Face Base, namely the oxides. They aren't bad for your skin – instead, zinc oxide helps regulate oil production and reduces the appearance of large pores. To avoid oxidation, you can use primer that acts as a barrier between Face Base and your skin, thus avoiding any reaction. You can also set with Face Powder or Compact Powder so the color gets closer to your own tone.
 
What else are you waiting for? Practice these tips and tag us using #FaceIt so we can see how flawless you look, BLP Girls!