BE READY TO EMBRACE YOUR SHADE WITH FACE BASE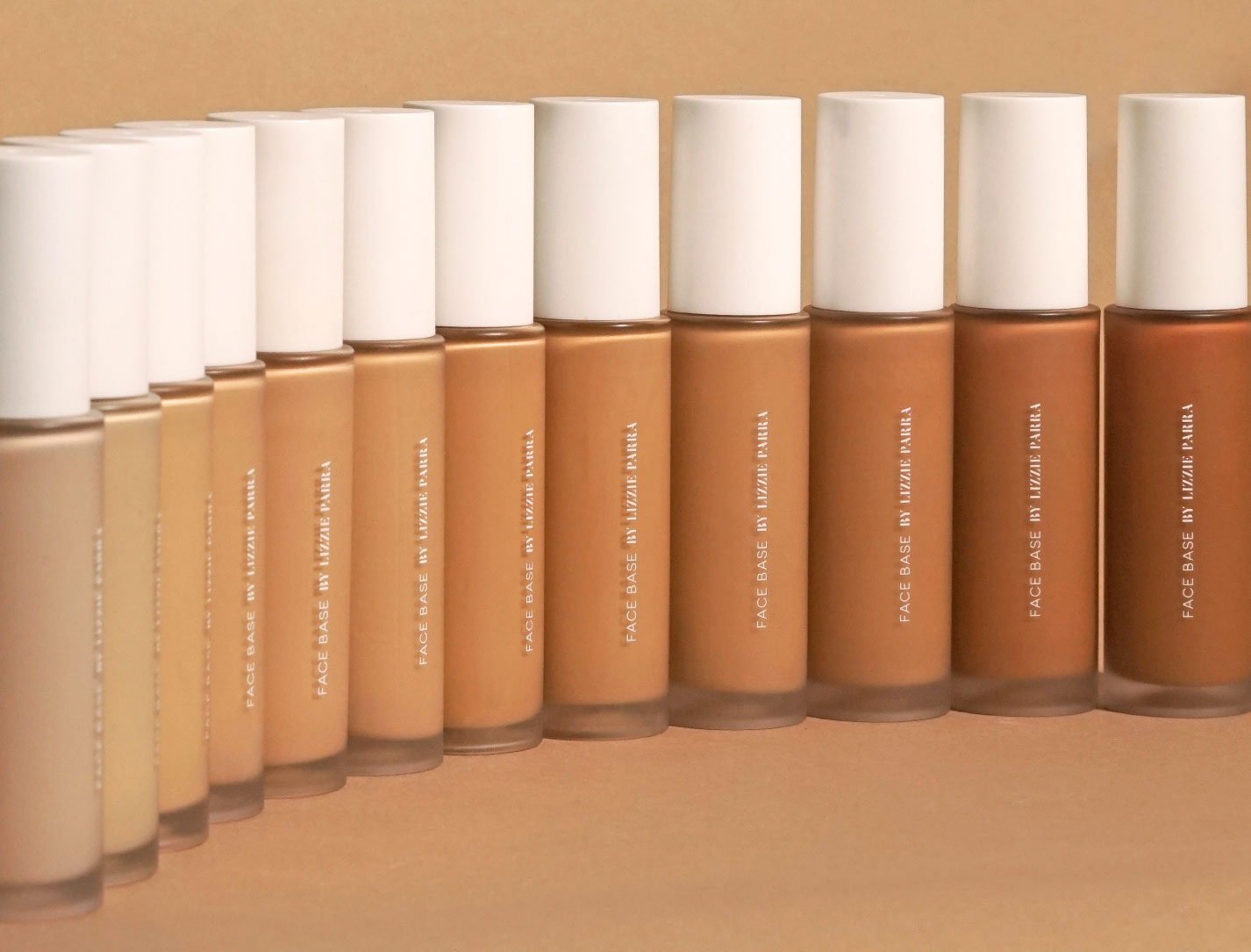 Foundation is something personal. It touches your skin directly, and unlike lip or eye colors, it has to be just right for your skin tone. When one finds the right foundation shade, it feels like finally being understood. When the base matches perfectly, it is a game changer for how the rest of the makeup looks.
In the quest of looking effortlessly natural, the perfect base also has to deliver skin-like finish, to cover for hours and to let the skin still breathe. These qualities were check-listed as we formulated Face Base back then, and we felt your encouragement when Face Base was first launched. It was thrilling to see it on real skin!
The new range of Face Base
Now enter the second chapter of Face Base. From the very beginning, we have been dreaming of seeing Face Base on a multitude of skin tones. "Indonesian women have a wide range of shades, even those who belong to the same skin tone can have different undertones. When we first launched Face Base back in June, we promised BLP Girls to develop more shades. Hopefully these 12 shades of Face Base will be able to accommodate them and help them feel more confident with their skin tones," Lizzie Parra explained.
Yes, BLP Girls, you read it right, Face Base comes in 12 shades – from fair beige to deep rich brown. This wider range of shades is made to give you that solid base and let you embrace your shade.
Without further ado, let's take a look at the chart below to find your match:
The challenge
Formulating 12 shades is no easy feat for our product development team. We went through trials and errors, mixing pigments, as well as trying the new shades on real people (read: BLP Team). One of the biggest challenges was to create a deeper shade with the right tone. Oftentimes, darker colors can be too red or too orange-y on skin. Therefore, the colors from N40 to N55 are all in neutral tones, so they are versatile to cater to different undertones. 
After finalizing the colors, just before shooting the campaign, we saw the complete 12 shades in the pump packaging lined up. "We have promised BLP Girls to bring more colors. These 12 shades are our way of fulfilling it. They give us a sense of pride and joy, so hopefully all BLP Girls also feel proud in their skin. For those who have been having a hard time finding the right foundation color, you can give Face Base a try!" Lizzie Parra added.
The benefits
Face Base still comes with all the goodness you've known and loved. The lightweight consistency with natural coverage remains, alongside UV protection, chamomile extract, caffeine and allantoin to give your skin the smoothness, effortless radiance without any irritation. It evens out the complexion and feels like wearing nothing!
It is also fragrance-free, dermatologically tested and non-comedogenic, which means that Face Base has been tested that it suits all types of skin, will not cause breakouts and works for sensitive skin. 
Get yours now or take our Shade Finder quiz to find your shade!