HOW TO | FIND YOUR PERFECT LIP COTTON SHADE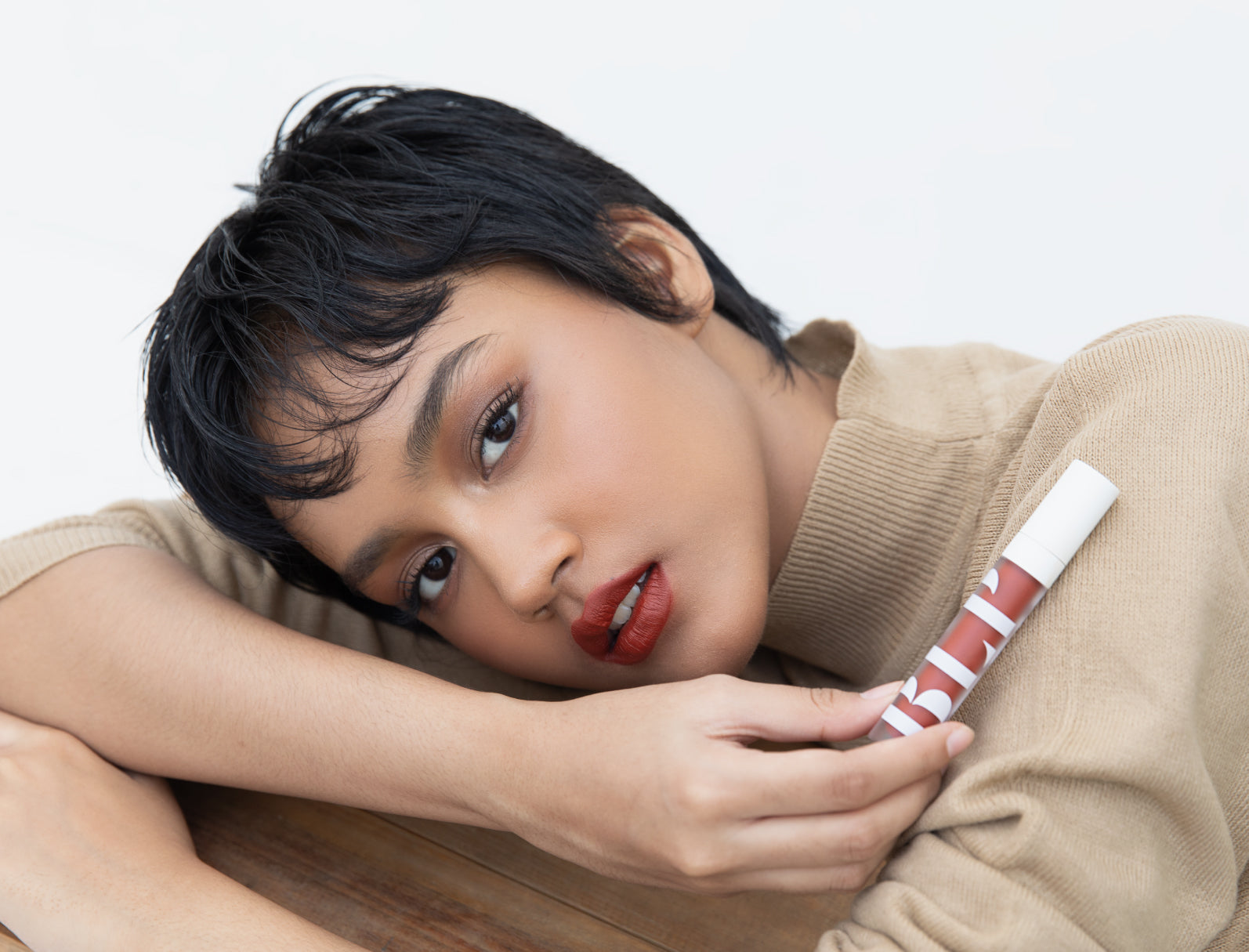 Been eyeing for a new lip color that describes who you are? Look no further than Lip Cotton! Get ready to meet your go-to liquid lipstick by taking this mini quiz:
A. Natural. I love to keep everything minimal and sweet.
B. Fresh! I need an instant boost of life in the morning.
C. Can't decide to be honest. One day I'll go with smokey eyes and on other days a simple look says it all.
D. Anything that says a statement. 
A. Anything that has pink!
B. Peachy hue is my thing.
C. Nude all the way!
D. Red is timeless. That's all I can say.
A. Casual and feminine.
B. Playful. I never go out without colors!
C. Chic and always on fleek.
D. Glam occasionally, elegant most of the time.
A. Sweet. Romantic. Cheerful.
B. Outgoing. Witty. Optimistic.
C. Charming. Imaginative. Edgy.
D. Daring. Sensual. Independent. 
You embrace your true self by cherishing all the little things in life. A touch of beige with a hint of soft pink is your go-to for the everyday, whether it's going out with friends or running errands. This shade is soft and understated but shows the mischievous side of you, which sparks your uniqueness!
You are full of spirit, the life of the party! You want a lipstick that keeps you refreshed for every quest in your life. The light warm beige with a hint of peach is a little quirky but stays subtle to let your personality shine through. 
Some will think you're the serious one but we know you're not! Your creative mind hardly settles for one makeup look for the rest of the week. You constantly experiment, and mixing things up in a fun way is your take on "balance". A shade of muted light brown lets you make every vision in mind into reality thanks to its versatility.
We can't never get enough of reds as it takes you to great lengths. You're focused on your goals and enjoy taking the lead so you need a lipstick that understands the assignment. Whatever your makeup look is, a warm deep red shade aces it all!