HOW TO | MAKEUP APPLICATION BASED ON YOUR SKIN TYPE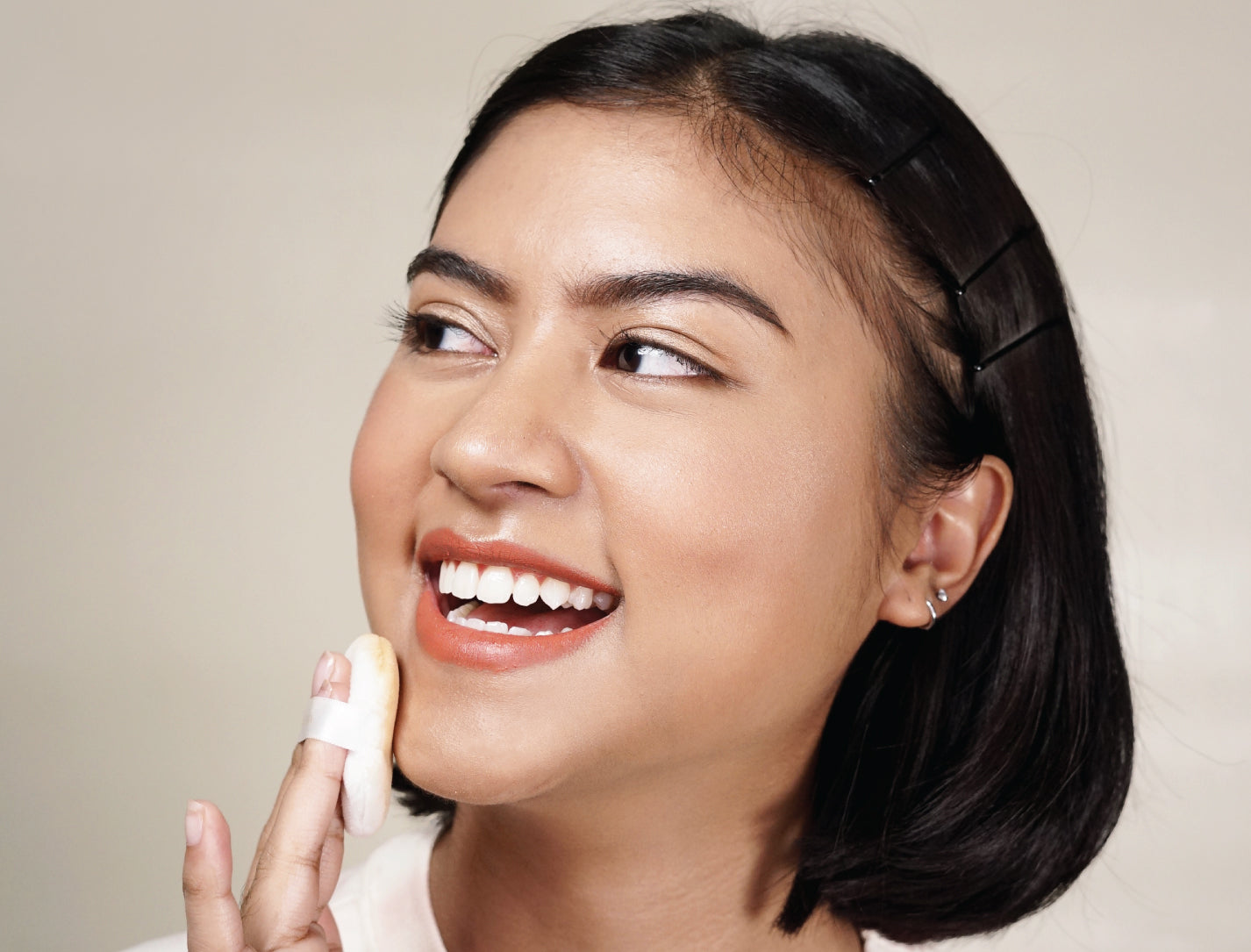 What are the factors that play into your choice of makeup, BLP Girls? Other than our skin tone and our favorite colors, our skin type is something that we also need to keep in our mind when it comes to choosing the products that match us best.
Before you think that it's a lot of work to begin with, worry not! We have done all the work and rounded up all the things that you need to know; from knowing your skin type, choosing 'the one', to discovering makeup application hacks based on different skin types.
Keep reading to skip the endless decision-making dilemma and find your match without hours of trials and errors!
On choosing the right product 
When you are on the hunt to choose the best makeup products for oily skin, make sure to pick the ones with these qualities: long-wearing, oil-free, and mattifying. Keep your eyes on the three magic keywords. 
Colors fade off more easily when sitting atop oily surfaces so long-wearing products have the ability to stay longer. Matte products will lessen the oil to prevent your makeup from fading. However, you can still get the dewy finish product, as long as you set some areas to avoid excessive shine.
On makeup application
 1. Add Face Powder or Compact Powder into your makeup routine to absorb the extra oil and set your makeup. Apply to your entire face for a shine-free and even complexion!
2. For the eyes, use an eyeshadow primer before you slather pretty colors of your choice on the lids. Pro tip: use Face Concealer as an eye primer, it works as wondrous as a primer not only to create a more long lasting result, but also to even out the canvas and make your eye makeup colors pop!
3. For the cheeks, start with a creamy blush like Cheek Stain as a base, then follow with powder blush like Face Glow to make the color stay put. The rule of thumb goes similarly with the complexion; powdery products are that hero product to keep things in place.
4. To finish, spritz your face with a makeup setting spray from your favorite brand and let them dry. Avoid doing midday complexion touch-ups other than Face Powder to prevent cakey, layered-on look.
On choosing the right product
Opt for makeup products with keywords of satin finish and buildable. Satin finish is the in-between of matte and dewy finish so it won't be too drying on your dry areas and won't be too shiny on your oily areas.
Your T-zone area is in need of extra coverage and this is where buildable products are of service. Give more layers on the more oily areas and less for the drier areas.
On makeup applications 
1. Apply Face Powder on the T-zone only and leave the rest of your face to just be. You might also want to add a primer on your T-zone before putting on anything to keep the oil at bare minimum.
2. If you have a knack for highlighter, be strategic on where you put it on. Avoid applying on the T-zone as it will emphasize the shine. Instead, put it on the high points of your cheekbones for a radiant, glowy effect. You can try using Eyeshadow Pen Harvest Gold for subtle highlights or go all out with Face Glow Sunset and Sunrise.
On choosing the right product
Creamy, dewy finish, hydrating and moisturizing are the claims that you should be looking for in finding the products meant for dry skin. Products with these qualities usually incorporate some skin-friendly ingredients perfect for your skin.
On makeup application
1. Fine lines, in most cases, are accentuated if you have dry skin. To hide its appearance, apply eye cream on your under eye before applying Face Concealer. You can also make use of a thick moisturiser to leave a layer of moisture that keeps your concealer from sinking into fine lines.
2. You are also highly advised to put moisturiser on your whole face as it gives a bumper and won't leave a chance for the makeup to slip away. Once moisturized, take Face Base and apply a thin layer on top of your skin.
3. As your face is shine-free already, sift powder out of your equation. But do keep your hands close to creamy blush like Cheek Stain as it wakes up your complexion, leaving your face airbrushed with a pretty, sheer flush.
4. Add highlighter like the one in Face Glow to give that extra fresh feeling and elevate your complexion.