HOW TO | WHICH #ONTHELIPS IS FOR YOU?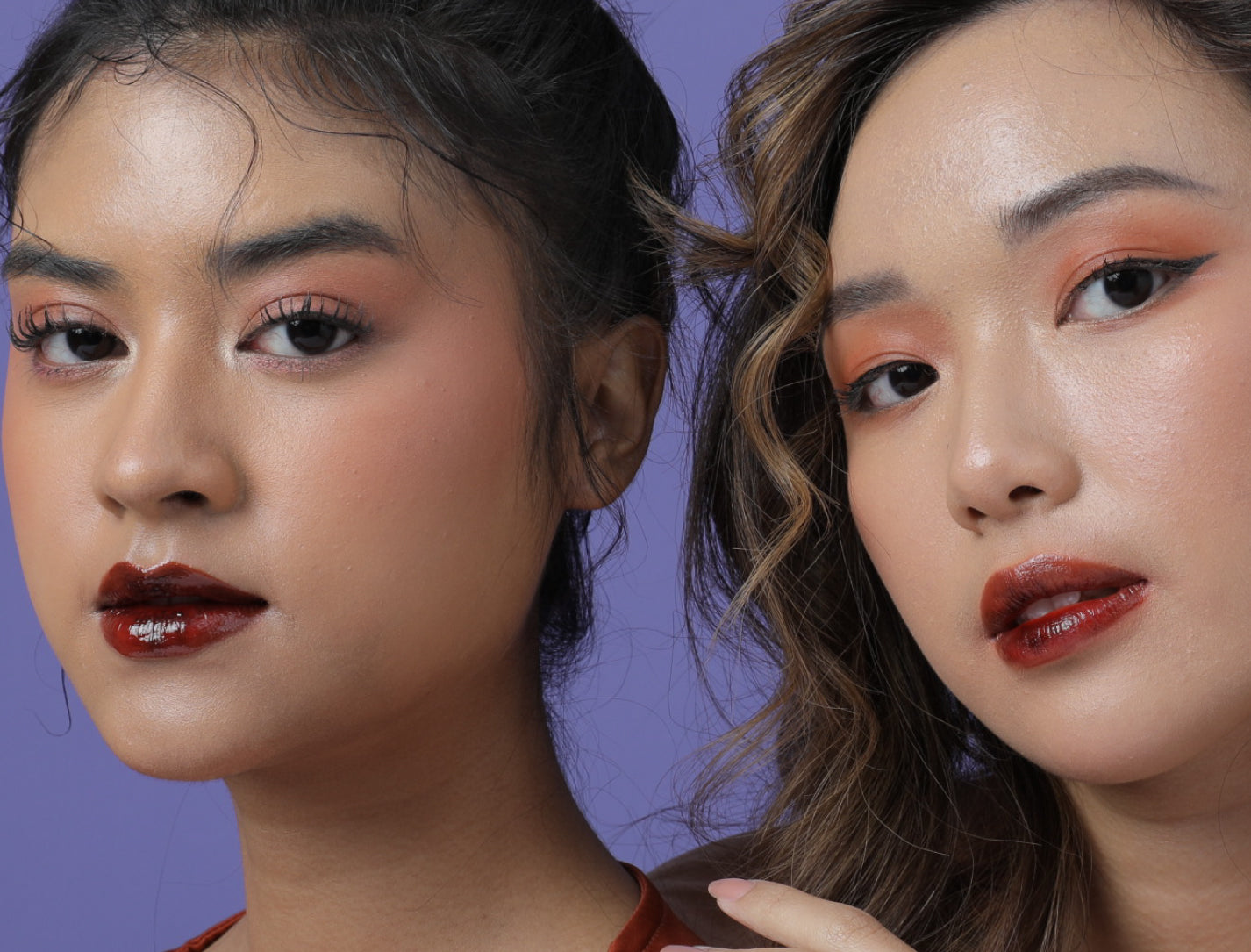 In case you missed it: Lips are back! Yes, now that we are entering new normal phase, full-on looks are back on and what's #OnTheLips matters again.
If you're still waiting for the perfect lip product to run the day with, you've come to the right page. Answer these questions below to find the
#OnTheLips
that feels like you.
A. I wish I could recreate different makeup inspos on Instagram but I'm too lazy to switch up products.
B. I'm all about experimenting with makeup! There's always something new whenever you see me.
C. I either wear full-face makeup or go bare faced. There's no in between.
D. I'm more into effortless makeup that people can't tell I didn't make an effort.
E. I love it, but not the touch up part — so I would prefer the makeup that lasts all day.
A. Vibrant and fresh as if I'm on vacation 24/7!
B. High-pigmentation and trendy! Nothing less, always more.
C. Wearable and natural – but never dull.
D. Shiny and plumpy as if I did lip filler!
E. A subtle statement that is not intimidating.
A. I love everything that hydrates my lips. From glossy lips to natural-looking tint, give 'em all to me!
B. I prefer matte finish over everything else! Of course, a non-drying feel is a must.
C. I'm into creamy, smooth, full-coverage lips. Kissable pout, indeed.
D. I like juicy, hydrating, glossy finish, minus the thick and tackiness.
E. I'm still looking for the lightweight-matte finish with minimum transfer.
Your go-to makeup look is…
A. Natural and a little playful. Monochromatic looks are hot right now so it's a yes!
B. Bold! Sometimes, it would be subtler but I still want a statement nonetheless.
C. Soft glam describes me best. Basically, a look that suits both during day and night time.
D. Healthy-looking skin that elevates my features. There must be something shiny, shimmery, or glossy.
E. Elegant but casual, I like to play it cool and simple.
A. "Give a girl the right shoes (shades) and she will conquer the world." – Marilyn Monroe
B. "Everyday is a fashion show and the world is your runway." – Coco Chanel
C. "Elegance is the only beauty that never fades." – Audrey Hepburn
D. "If you're lucky enough to be different, don't ever change." – Taylor Swift
E. "I truly, truly believe that beauty is something that comes from within." – Emma Watson
THE #ONTHELIPS FOR YOU
IF YOUR ANSWER IS MOSTLY As: LIP GEL
You crave for a lip product that's effortless to use but takes you to great lengths. This second you may wish for juicy lips and later the day you feel like a touch of color is enough – so you need something that could keep up with that.
Lip Gel brings you the multi-finish and multifunctional, all in one tube. Once you swipe, it gives you a glossy finish that will eventually settle to a natural tint. More than that, you can use it on your cheeks and eyes, giving an instant refresh to your routine! Now, you can unleash your creativity without spending too much time.
IF YOUR ANSWER IS MOSTLY Bs: LIP COAT
You are the one who dares to try new things, goes out of the ordinary, while uncovering new looks! Once you're handed a wide range of shades – from nude beige to deep plum – you feel like a makeup scientist who transforms your lips as the center of attention.

Lip Coat is the tried-and-true bestseller matte liquid lipstick for everyone. It has a creamy texture and easy-to-blend formula that allows you to elevate your makeup game! Rest assured, you don't have to bother dealing with patchy lips no more and the longwear performance is just *chef's kiss*!
IF YOUR ANSWER IS MOSTLY Cs: LIP BULLET
Timeless is what you're looking for in a lip product – something that can be worn in any occasion without being overwhelming nor too plain. You revolve around reds and browns so you're always ready for any challenges throughout the day. No matter your makeup look, your lips will never be left behind.

Lip Bullet gives you fuller-looking lips with its creamy-satin formula. It serves as your makeup balancer thanks to its smooth, buildable finish that suits any makeup look. The nudes, reds and browns are intense to give a statement but never overpowers you. P.S. It comes in a compact tube, the perfect size to be taken everywhere.

IF YOUR ANSWER IS MOSTLY Ds: LIP VINYL
You always want to wear something shiny, including what's on your lips! For you, shiny and plumpy lips are healthy, so you prefer gloss over matte. 
Lip Vinyl allows your lips to look extra shiny, extra juicy, without the heavy-feeling on lips. It delivers vinyl, lacquer-like finish making your lips instantly fuller-looking in one swipe! You can wear it solo, on the top of your matte lip cream or stick, or even make a gradient glossy lip for freshest, hydrated lips ever!
IF YOUR ANSWER IS MOSTLY Es: LIP COTTON
Your day-to-day schedule is usually full so you need a high performing, longwearing lip product with minimal touch ups. You are into something elegant, casual, but covers your natural lip color.
Lip Cotton is a velvet-matte liquid lipstick you can comfortably wear all day, with any makeup look. Wear it under your mask and feel the ultra-light formula hug your lips with minimal transfer! This might be your new best friend as it glides smoothly and hydrates your lips with lip loving ingredients. Another plus: it has 4 wearable colors to take you to any occasion!