NOW TALKING | BE YOUR OWN WITH COVER CUSHION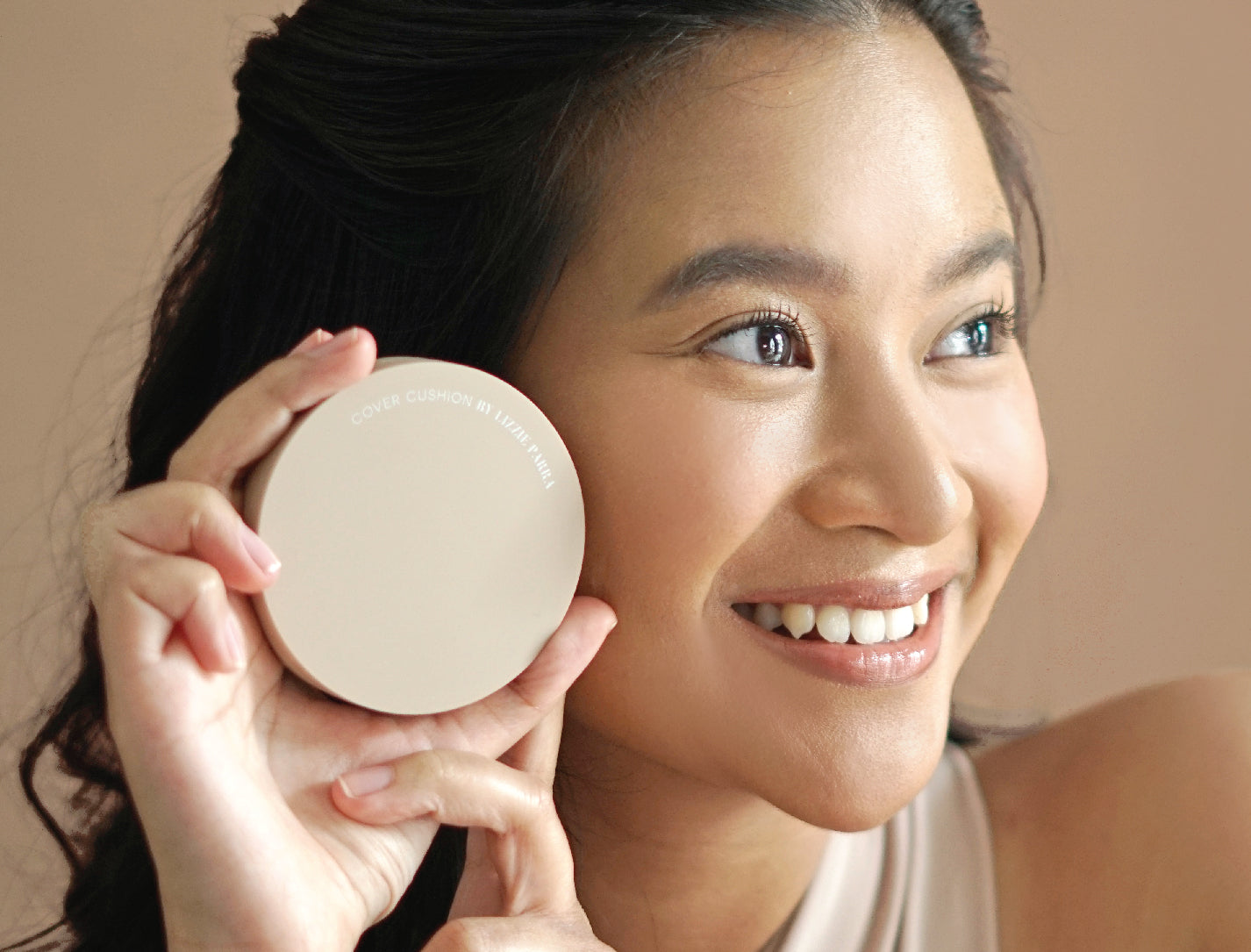 Let's start the year fresh with a positive intention, BLP Girls! Look at your life as a story, with the hero in it – a.k.a. you – having to go through the lows and the flaws to achieve her goals. Indeed, owning who we are gives a different energy: the kind that radiates a more compelling, attractive and empowering vibes. 
That is where our inspiration for the Cover Cushion campaign, aptly titled "Be Your Own" came from. It is the spirit that we want to carry forward, to embrace the skin we are in and be kind to ourselves in whatever form there is.
"To let BLP Girls be themselves is what we put at the heart of the development process. On days when BLP Girls feel uneasy, we hope wearing Cover Cushion could be an act of affirmation that we can choose to be courageous and stand up for ourselves," explained Lizzie Parra.
A singer, a law practitioner, a fun-spirited soul Sade Susanto embodies "Be Your Own" unlike any other. On a gloomy day in January she brought sunshine to the shoot as Cover Cushion became her new complexion's best friend. From early in the morning when Sade shared her routines, until late at night in the recording studio, her energy was palpable and infected us with positive vibes. Her authenticity definitely strikes a chord with us here at BLP!
Much thanks to the coverage of Cover Cushion, the complexion makeup stayed intact throughout the shoot. With her latest song "U Got Me" in the background, watch the video below and find your own meaning of Be Your Own!
'I would define "Be Your Own" as being unapologetic. Be confident. Own up to yourself and just make yourself happy. Don't care about what other people say." – Sade
9 BLP Girls from different backgrounds with different skin tones, skin and body types were invited to front the Cover Cushion campaign. Khanza, Ifni, Quin, Ian, Dodu, Ama, Dira, Icha and Diana each carried their own views and personalities to the shoot. Despite the fact that they hadn't known each other, they managed to pull off the photoshoot in a warm and friendly synergy as if they are good friends already – we even felt it in the air!
Claudya, the one who did the makeup on the models gave a similar nod. Yet in her case, the excitement was also fueled by her own curiosity to try Cover Cushion and how it differs from the previous #FaceIt launch, Face Base. A little confession from Claudya:
Find out how Be Your Own translates for each BLP Girls:
Through this campaign we want to portray that yes, we might have our own lists of things that we deem as flaws; our hair, our skin type, our acne scars or the shape of our body. But that's just one part of you. And when you think of yourself and who you really are, we hope you say your name out loud without automatically connecting yourself with all your imperfections. There is so much more to you than that!
Shoutout to Tinker Wear for providing the photoshoot wardrobe!